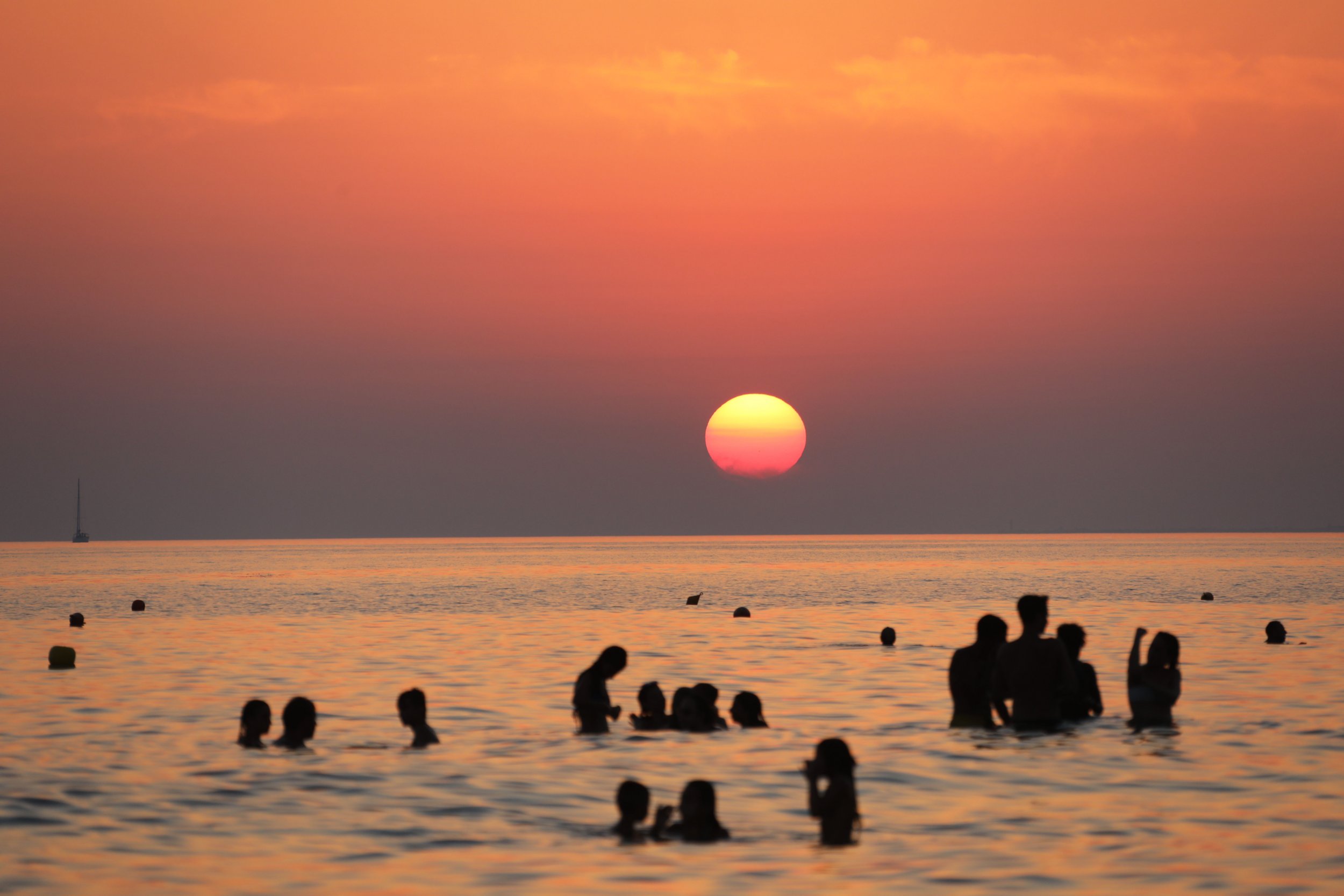 As evacuation orders continue to be issued across Florida, millions are scrambling to find shelter. While some have chosen to head to family member's homes in safe zones, others have sought refuge in more risqué locations: nudist resorts. At least two clothing-optional properties in the state have opened their doors, resort managements told Newsweek.
Although Paradise Lakes Resort is fully occupied, rooms are expected to become available over the next few days, according to resort owner Jerry Buchanan. Usually a private hotel, the 72-acre property situated just north of Tampa is now open to the public and will not charge a day-rate.
"We will let anyone in that needs a place," Buchanan said. "We have a full kitchen to feed people and a rather good size generator."
The resort's "take off as much as you are comfortable" policy will remain in effect, but there are not too many people walking around right now without clothes, he noted.
The Caliente Club, a nudist resort in Land O'Lakes, has also opened its doors to the public and currently has more than 100 non-members on site. In terms of accommodations the hotel has filled its 350 homes and 113 trailers, so the staff is now looking for other ways to welcome more evacuees.
"We are opening our aerobics room to community residents and they can sleep in there, and we are turning the banquet room into a shelter," assistant general manager Anastasiia Chyruk said.
As Hurricane Irma quickly approaches, the hotel staff is still working to make the more than 100-acre property as safe as possible.
"The first thing we had to do is secure all lounge chairs. One pool is over a quarter acre, so we had to drain the pool, then stack up over 1,000 chairs," Chyruk said. "We are trying to secure them to trees or put them under the building."
Both singles and families are welcome at both resorts, but fair warning: don't be surprised if you see someone nude. Like Paradise Lakes Resort, The Caliente Club will also remain a clothing-optional community.
As of Saturday afternoon, the club is still welcoming guests, but "If county tells us we are in evacuation mode. We have to evacuate," Chyruk emphasized.
So far, about 6.3 million Floridians have been ordered to evacuate, according to the Florida Division of Emergency Management.