U.S. Military Has 'Not Been Discussing' Nuking North Korea, Mattis Says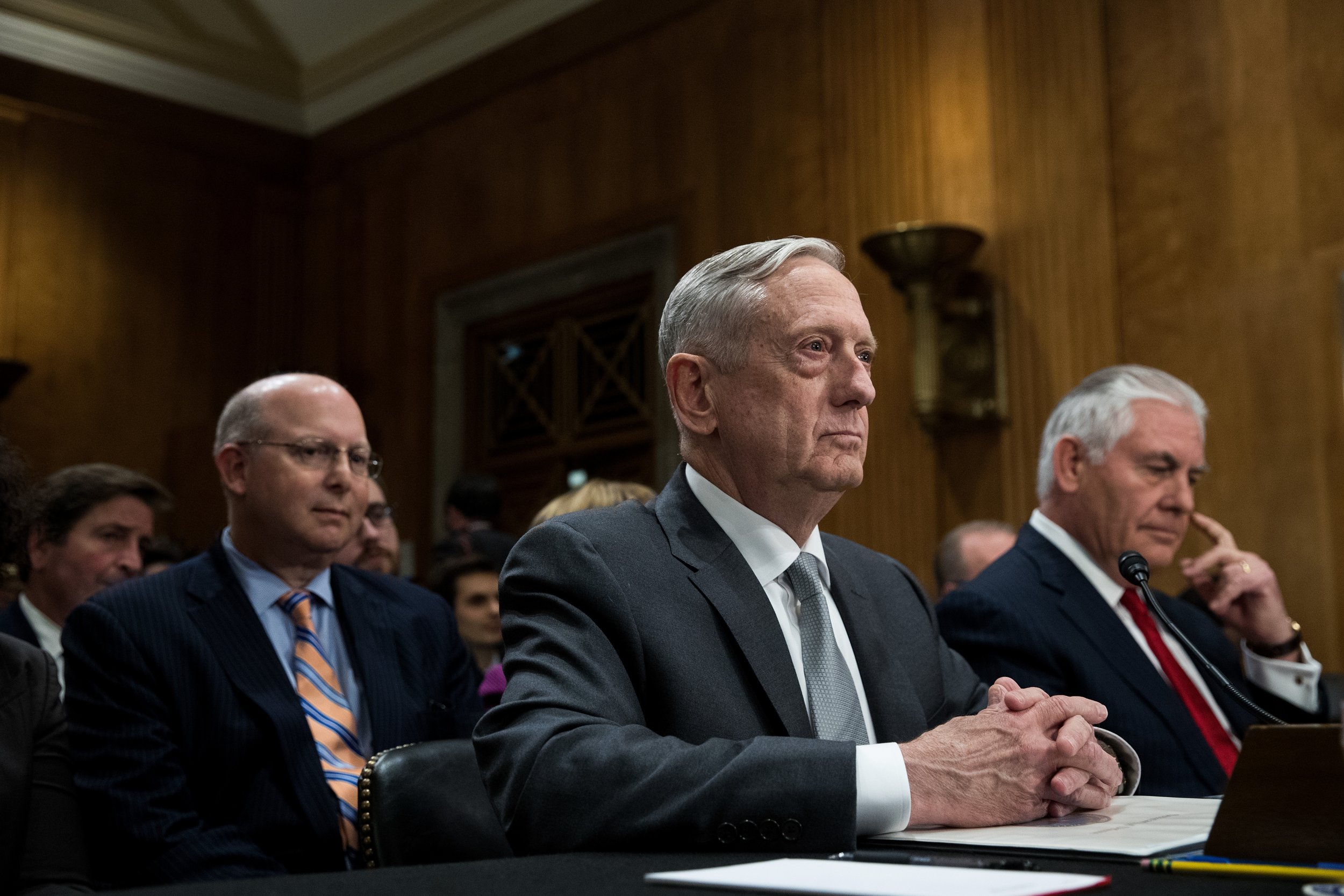 Updated | Despite the sizzling rhetoric between President Donald Trump and North Korean dictator Kim Jong Un, the U.S. has not had serious conversations about preemptively striking North Korea with nuclear weapons.
Defense Secretary James Mattis, testifying on Monday evening before the Senate Foreign Relations Committee, was asked repeatedly about a preemptive strike against North Korea, and specifically about the use of nuclear weapons.
"I will just tell you that we have not been discussing this sort of thing in any kind of an actionable way," Mattis said.
A separate senior Pentagon official confirmed to Newsweek that there has been "no meaningful conversation on the matter," adding that efforts and plans thus far remain "diplomatic."
Trump has threatened on various occasions that North Korea would face "fire and fury like the world has never seen" if the country's leaders threaten the U.S., or that he might be forced to "totally destroy North Korea."
He has also refused to rule out a preemptive strike, saying in August, "We'll see what happens."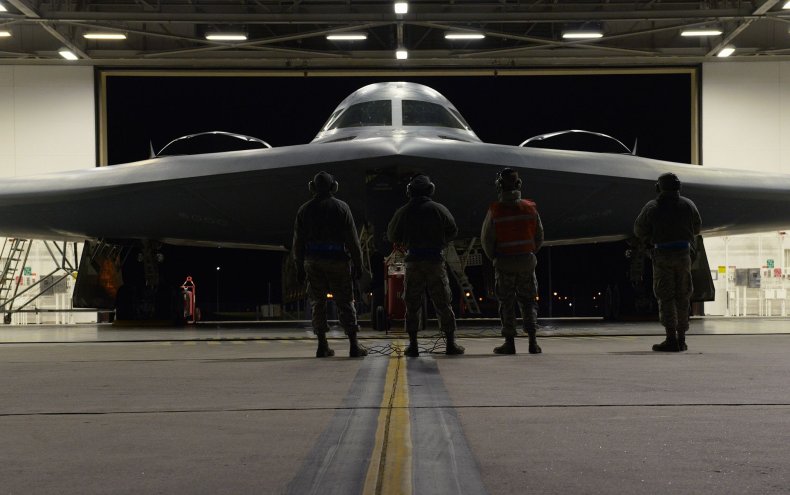 Military experts have expressed serious doubts about the advisability of a nuclear strike, given that the South Korean city of Seoul and its 25 million regional residents live roughly 30 miles from the North Korean border.
"You want the military to plan for all the worst case scenarios, but that is one scenario that no one is thinking about, because honestly, it would do damage to the United States standing worldwide to use nuclear weapons against North Korea," said Sharon Squassoni, the director of Proliferation Prevention Program at the Center for Strategic and International Studies.
"What we get from the White House, not from Mattis, but from the White House is just outlandish rhetoric that ratchets up tension," she said. "You'd have to ask the question, What would such a strike accomplish? What would the targets be? And why would we choose to use nuclear weapons when we have such overwhelming conventional assets?"
Simulations, like one run by The Atlantic in 2005, show at least 100,000 civilian casualties in Seoul in the first couple of days after a preemptive strike.
Mattis's words come as Congress debates whether to impose restrictions on Trump to ensure that preemptive war could only happen if Congress were consulted first. Democratic senators Cory Booker, Chris Murphy and Brian Schatz are working on drafting the legislation.
A number of countries, including China and India, have policies against using nuclear weapons preemptively, known as a No First Use. The U.S. has long insisted that it has the right to use nuclear weapons first.
During the hearing, Mattis and Secretary of State Rex Tillerson were discussing the broad power to wage war that was given to President George W. Bush shortly after the attacks of September 11, 2001. Those war powers are still used to legally justify U.S. fighting in Iraq and Syria, 16 years after they were first granted.
Several senators asked whether Trump currently has the authority to wage war with North Korea without further congressional action. Both Tillerson and Mattis agreed that Trump would only be authorized to attack North Korea if an "imminent" threat were apparent, although what "imminent" means is much debated by legal scholars.
The admission that the U.S. isn't advancing plans for a preemptive nuclear strike is unusual, as Mattis has been very careful to avoid any description of U.S. military planning in general.
"Don't tell the enemy in advance what you're not going to do," Mattis said Monday, a variant of a line he uses at almost all hearings.
Correction: An earlier version of this article incorrectly said Sharon Squassoni's first name was Susan.