Number of Foreign Fighters in Iraq and Syria Reaches All-Time High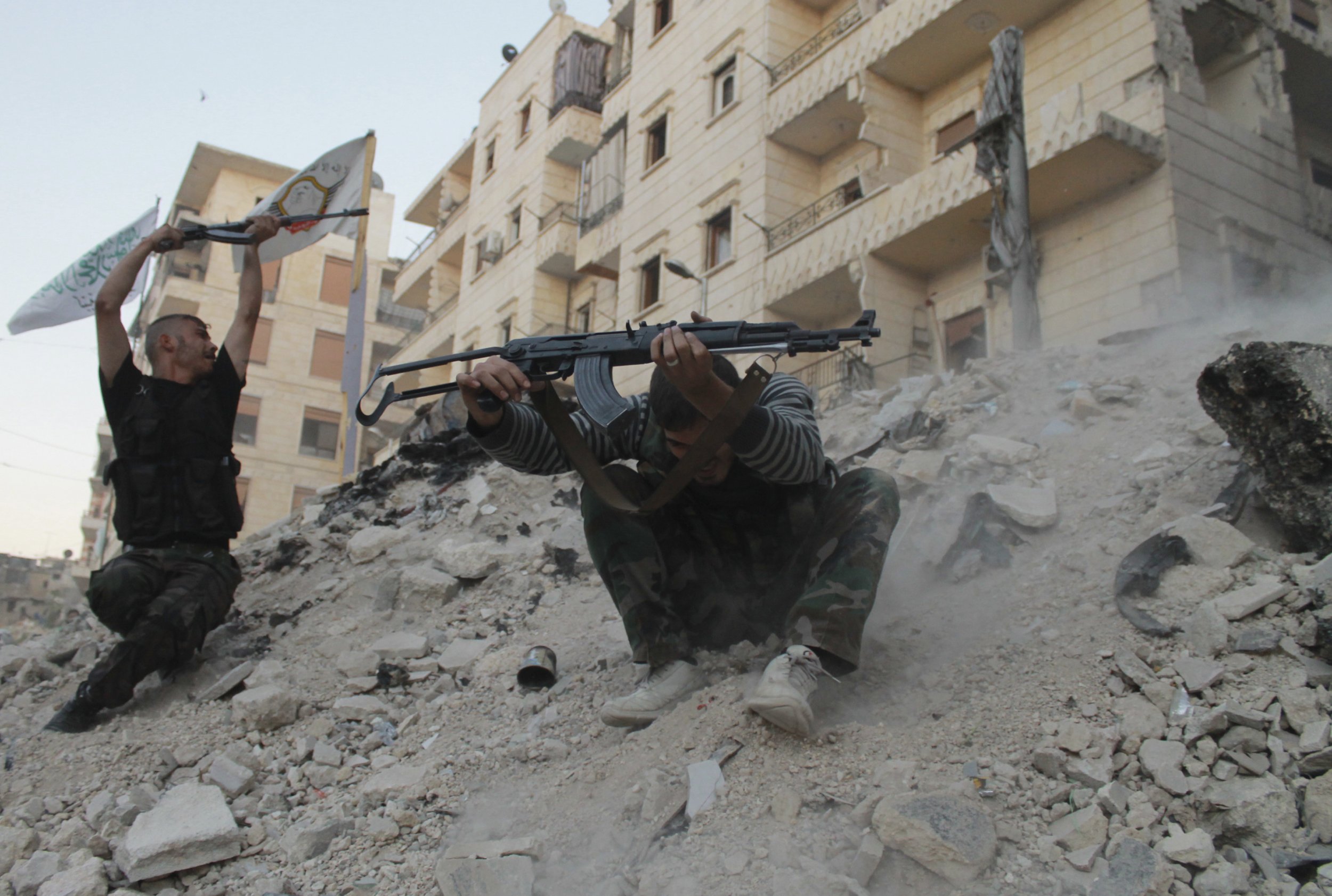 The number of foreign nationals that have travelled to Iraq and Syria to join and fight for Sunni militant groups has reached an all-time high, in part due to successful use of propaganda as a recruitment tool abroad, according to experts.
New figures released by the International Center for the Study of Radicalisation and Political Violence (ICSR) show that up to 20,730 people have travelled to the region in order to fight under the banner of various radical Islamist groups, including the Islamic State (ISIS) and al-Qaeda affiliate Jubhat al-Nusra, since the outbreak of the Syrian civil war in March 2011.
Of these fighters, 3,950 - almost a fifth of the total figure - western European citizens. The highest numbers of western European fighters originated from France from where 1,200 nationals have travelled to the Middle East. In the rest of the world, Tunisia and Saudi Arabia are the country's from which the largest number of fighter's originated from - producing between 1,500-3,000 and 1,500-2,500 fighters respectively.
Torbjorn Soltvedt, principal MENA analyst at Verisk Maplecroft, a leading global risk analytics company, suspects that the figures are the highest they have ever been because they now take into account ISIS's advance into Iraq last summer and its mass recruitment and propaganda campaign.
"Most of the focus was on the number of fighters in Syria. I think these recent figures, 18,000, 20,000, are catching up to this mass recruitment of the Islamic State and the advance into Iraq last summer that really boosted their profile," said Soltvedt.
Despite the growth in the numbers, Soltvedt believes that groups such as ISIS have reached their "peak" when it comes to their recruitment efforts because of the US-led campaign against militant groups in the region and conditions which are forcing would-be jihadists to return home.
"There have been problems recently with morale within the Islamic State [ISIS]. In terms of their recruitment within Europe, the main message that they're trying to convey is that there is this great injustice going on in Syria and in Iraq. Some people turn up and see the reality is often very different," he says.
"Initially, the Islamic State had a lot of momentum, driving forward, pushing the Iraqi army back, pushing the rebels in Syria back. Whereas now, since the start of the airstrikes, the dynamic has changed a bit more, it's more of an insurgency now. They've had to rely on more on insurgent tactic and guerrilla tactics."
He adds that the brutality of the radical militant groups, such as ISIS, often causes foreign jihadists to try and return to their home nations: "Clearly the group relies on very high-level brutality and reprisals to maintain control in the areas it occupies. So I think that accounts for why we see a lot of fighters initially going there and then wanting to get help to get back here [to Europe]," he adds.
"I think they have probably reached their peak in terms of recruitment. It's not to say that more people won't join them but I don't think we will see the same growth as they have since last summer mainly because of these sort of morale concerns."
To gather the figures, ICSR monitored foreign fighters travelling to the region using official government figures, media reports and claims made by the militant groups.
Despite reports of a number of foreign fighters attempting to return home, ICSR's director, Peter Neumann, told Vox that the fighters fleeing to the region "have completely absorbed [radical] ideology, and see themselves more-or-less as fighters".
"What happened after the Afghanistan conflict in the 1980s was an internationally networked core of activists who were seeing themselves as a rapid reaction force to whatever happened in the Muslim world."
Nuemann estimates that 25% of foreign fighters who travelled to the region will return home to plan and carry out attacks and warns that these "tend to be [among] the more lethal and more viable terrorist plots".