Number of New York Coronavirus Deaths Rose by 630, Governor Cuomo Says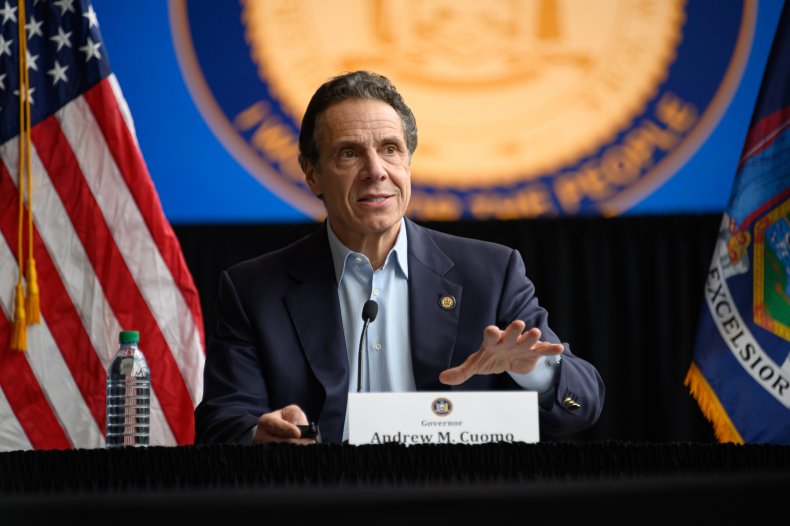 Governor Andrew Cuomo provided an update of the novel coronavirus in New York, which included an increase of 630 deaths since Friday.
Thus far, there have been 113,704 confirmed cases in the state and a total of 3,565 deaths. That means there was an increase of 630 deaths since the last briefing Friday morning. A large majority of those cases are in New York City, which has 63,306 confirmed cases and 2,624 deaths.
"We're getting closer [to the apex], depending on whose model you'll look at. They'll say four, five, six, seven days. Some people go out 14 days. But our reading of the projections is we're somewhere in the seven-day range -- four, five, six seven, eight day range. Nobody can give you a specific number, which makes it very frustrating to plan," Cuomo said.
There are 15,905 people hospitalized with the novel coronavirus, 4,126 of which are in intensive care unit. The good news Cuomo did offer is that New York has discharged 10,478 hospitalized patients.
"Two-thirds of the people who have been hospitalized have been discharged," Cuomo stated. He said that is consistent with what the state has been seeing. One-third of those hospitalized require extensive medical care. Long Island currently accounts for 22 percent of hospitalization, a number that is on an upward trend.
Cuomo said that the 2,500-bed facility that the U.S. Army Corps of Engineers built in the Javits Center would "quickly" be converted into a facility for patients who have tested positive for the novel coronavirus, after initially being a facility for non-COVID-19 patients.
"The theory there is to the best we can relieve the entire hospital system downstate by brining those [COVID-19] patients to Javits from the intake to the treatment," Cuomo said. The facility will be staffed and equipped by the federal government.
Cuomo also announced the state of Oregon sent New York 140 ventilators, which is all it had remaining in its stockpile. The governor thanked Oregon profusely for the unsolicited gesture. New York will also receive a donation from China facilitated by the Chinese government of 1,000 more ventilators that are due to arrive Saturday at New York's JFK Airport.
The governor offered his personal feelings on the current pandemic which he called "emotionally taxing." He asked for New Yorkers to stay strong as they get through the worst of the pandemic.
New York has asked for retired doctors and nurses to sign on in the battle against novel coronavirus. The governor announced that 85,000 people have volunteered in this effort, including 22,000 people from out of state.
Mayor Bill de Blasio called for the federal government to draft healthcare workers across the country Friday, so that they could be sent to the places where they are needed the most.
"Unless there is a national effort to enlist doctors, nurses, hospital workers of all kinds and get them where they are needed most in the country in time. I don't see, honestly, how we're going to have the professionals we need to get through this crisis," de Blasio said during an appearance on MSNBC.
Meanwhile, New Jersey Governor Phil Murphy announced Saturday that his state has seen 4,331 new cases of COVID-19 along with 200 new deaths, bringing New Jersey's total to 34,124 cases and 846 deaths.
Updated 4:03 PM ET.