Number of Fatal Shootings of Police Officers Is Up 44 Percent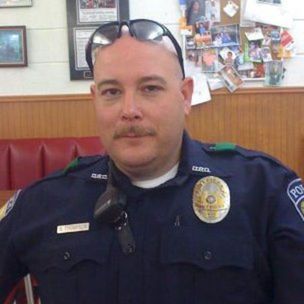 Update: An expanded version of this story is featured in the most recent issue of our magazine, and can be found online here.
With the killing of five Dallas police officers late Thursday, the number of firearm-related deaths of law enforcement officers is now up 44 percent over this time last year, according to the National Law Enforcement Officers Memorial Fund, a nonprofit that researches officer fatalities and maintains the national monument to fallen officers in Washington, D.C.
Including the deaths in Dallas, 26 officers have been shot and killed so far in 2016, according to the fund. At this point in 2015, 18 had died in such shootings, and in total 41 officers died in shootings last year, while 123 were killed overall, including in traffic accidents.
"I cannot recall and can't think of anything that compares," says Nick Breul, director of research for the memorial fund and a former Washington police officer. "That certainly is the largest since 9/11 in terms of a massive casualty incident for law enforcement."
At least one sniper killed five police officers and injured seven more in Dallas during what had been a peaceful protest against the recent killings of two black men by police. Authorities said on Friday that police killed one suspect with a bomb.
The suspect "said he was upset about the recent police shootings," Dallas Police Chief David Brown told reporters on Friday. "The suspect stated he wanted to kill white people, especially white officers."
Seventy-two law enforcement officers died during the 9/11 attacks, and dozens more died later from illnesses believed to be related to them, according to the Officer Down Memorial Page, a nonprofit that tracks police officer deaths.
Fifteen police officers were killed by current or former members of the Black Panthers in the 1960s and 1970s, according to the Officer Down Memorial Page. And in 1932, six police officers were killed in what is known as the Young Brothers Massacre, when police went to make an arrest on a family farm.
But the Dallas killings seem different, Breul says: "This was an ambush. This was a planned attack. I can't think of anything in law enforcement history where officers in that circumstance, negotiating a parade, managing a public demonstration, are then sort of put into…a shooting gallery and systematically shot."
The Dallas incident is perhaps most comparable to the ambush killing of four officers in a coffee shop in Lakewood, Washington, in 2009. The media at the time called it "execution-style."
Such "ambush shootings," as Breul calls them, are happening increasingly often, numbers show. Breul says there have been 11 such ambushes on officers so far this year, compared to eight in all of 2015.
Some people have attempted to draw connections between the recent uptick in ambushes and other fatal shootings of officers and the widespread criticism of police officers over the killing of black men, especially since the death of Michael Brown in Ferguson, Missouri, in 2014.
A study published in the journal Violence and Gender last year found that officer killings also saw a steep rise between 2013 and 2014, from 31 to 43, which study author Michael Stone largely attributed to growing anti-police sentiment.
"National events of great significance have an influence on some of these things," he told Newsweek last year. He cited the fatal shooting of two police officers in Brooklyn in December 2014 as an incident that seemed "directly related to the tremendous conflict and acrimony that was produced by the Ferguson case."
Stone's study also evaluated what types of people kill cops. He found that all the people who killed police in 2013 and 2014 were male. (The researcher says he didn't count Amanda Miller, who officials say was involved with her husband in killing officers in Las Vegas in 2014, because he considered the husband the primary killer.) The majority of them had criminal records, and around half of cop killers also died during the altercations. Their ages spanned from 15 to 88, and around half of them were white.
The Dallas Area Rapid Transit Police released the name of one of the five officers who died: Brent Thompson, 43.
Thursday's protests followed the officer-involved fatal shootings this week of Alton Sterling in Baton Rouge, Louisiana, and Philando Castile outside of Minneapolis. Federal agencies have said they will investigate the incidents.
A Twitter account for the Black Lives Matter movement posted this message early Friday: "#BlackLivesMatter advocates dignity, justice and freedom. Not murder."
Correction: Citing an academic study, this article previously incorrectly stated that all killers of police in 2013 and 2014 were male. Officials say there was one female perpetrator, who was omitted from the study.