Number of Russians Living in Poverty Jumps to Highest Level For a Decade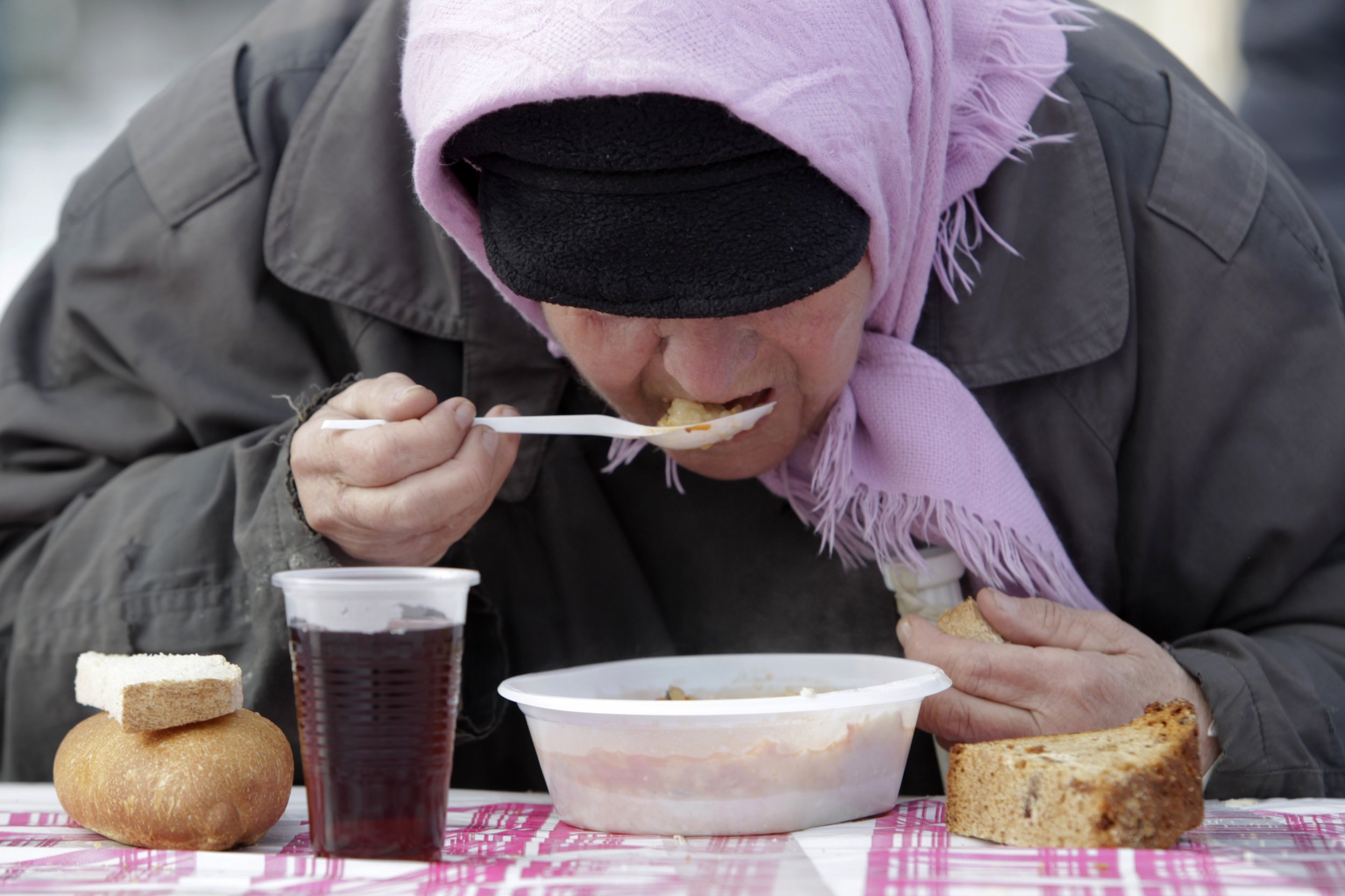 The number of Russians living in poverty has reached its highest level since 2006, according to official statistics published by Russian news site Gazeta.
Russia has been hit hard by a financial crisis since the end of 2014, when low oil prices and an exchange of sanctions with the EU and U.S. heaped pressure on its faltering currency, the ruble. The International Monetary Fund has projected that Russia's recession will not end before the end of 2016.
According to figures from Russia's federal statistics office, Rosstat, by the end of 2015 the number of Russians living in poverty grew by 3.1 million annually, reaching 19.2 million. That is the highest number since 2006, when 21.6 million people lived in poverty.
The new figures represent a huge rise since 2014, when the number of Russians living in poverty was 16.1 million, and a marginal rise compared to Russia's previous financial crisis of 2008-2009. During the peak of that crisis, the number of Russians in poverty was 19 million.
With regard to percentages, 13.4 percent of Russia's population lived in poverty in 2015 against 11.2 percent in 2014.
According to a poll by Russian state-firm WCIOM, 2015 saw a huge spike in the spread of poverty in Russia. Thirty-nine percent of households indicated that they could not afford either food or buying new clothes in December 2015, compared with nearly half that figure—22 percent— the preceding year.