The Number of Unvaccinated Children Is Growing, New Report Says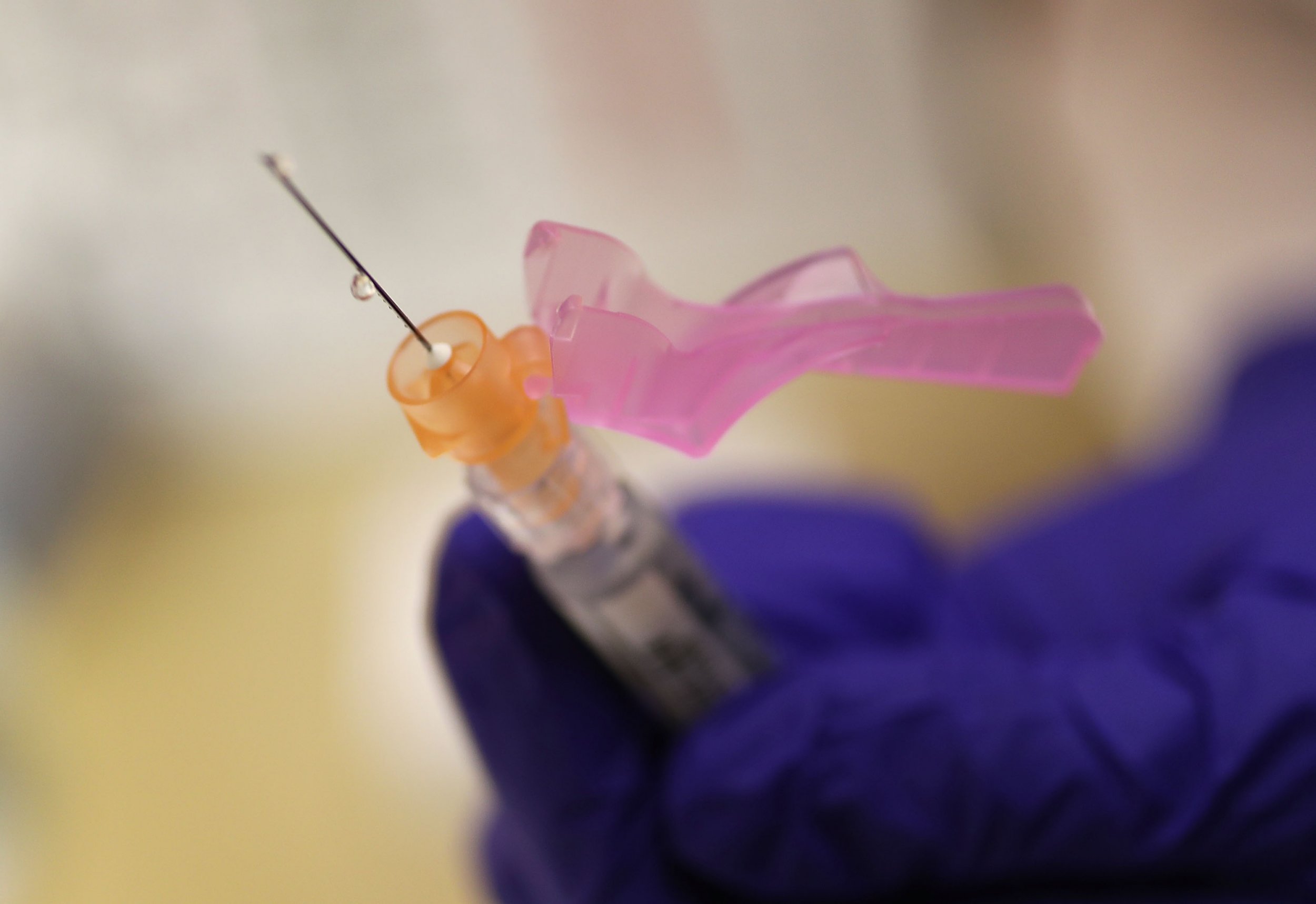 New federal health data shows a growing number of children are not getting vaccinated, USA Today reported Saturday. A report by the Centers for Disease Control and Prevention (CDC) claims the majority of children are being vaccinated with 14 preventative injections before they are two years old, though more parents are choosing to forgo the vaccines.
The percentage of unvaccinated children born in 2011 was 0.9 percent, according to the CDC data. For children born in 2015, the number rose to 1.3 percent. In 2001, only .3 percent of children were unvaccinated.
The chance of choosing vaccinations was higher among private health care providers as opposed to those who are uninsured or subscribed to Medicaid.
The CDC advises parents who do not vaccinate their children to follow a strict set of rules, including having a ready-to-present guideline of their children's vaccinations (or lack of) and warning hospital staff of their missing vaccines in the case of an emergency. They also advise with the outbreak of a vaccine-preventable illness, like measles, which was believed to be irrelevant in 2000 but has since reappeared, the unvaccinated child be removed from school for up to weeks at a time to prevent sickness or sharing the illness.
Newsweek subscription offers >
Some choose not to vaccinate their children because they believe Autism is linked to early childhood vaccines. Many studies have been conducted on the topic and have, thus far, shown no connection between vaccinations and Autism, according to the CDC.
President Donald Trump previously commented on the connection between Autism and vaccinations via his Twitter account.
"Healthy young child goes to doctor, gets pumped with massive shot of many vaccines, doesn't feel good and changes - AUTISM. Many such cases!" the now-President wrote on his Twitter in 2014. "Autism WAY UP - I believe in vaccinations but not massive, all at once, shots. Too much for small child to handle. Govt. should stop NOW!"
Bill Gates revealed Trump was considering a large investigation into the negative effects of vaccines earlier this year, Newsweek reported in May.
"He was considering a commission to look into the bad effects of vaccines and somebody, I think his name was Robert Kennedy Jr., was advising him that vaccines were causing bad things," Gates said in a video filmed at a Bill and Melinda Gates Foundation event. "And I said 'No, that's a dead end, that would be a bad thing, don't do that."
Gates alleged Trump has asked him about vaccines and their possible harm twice.
The Number of Unvaccinated Children Is Growing, New Report Says | Health