A Number Without Equal: Baseball Legend Don Zimmer Dead at 83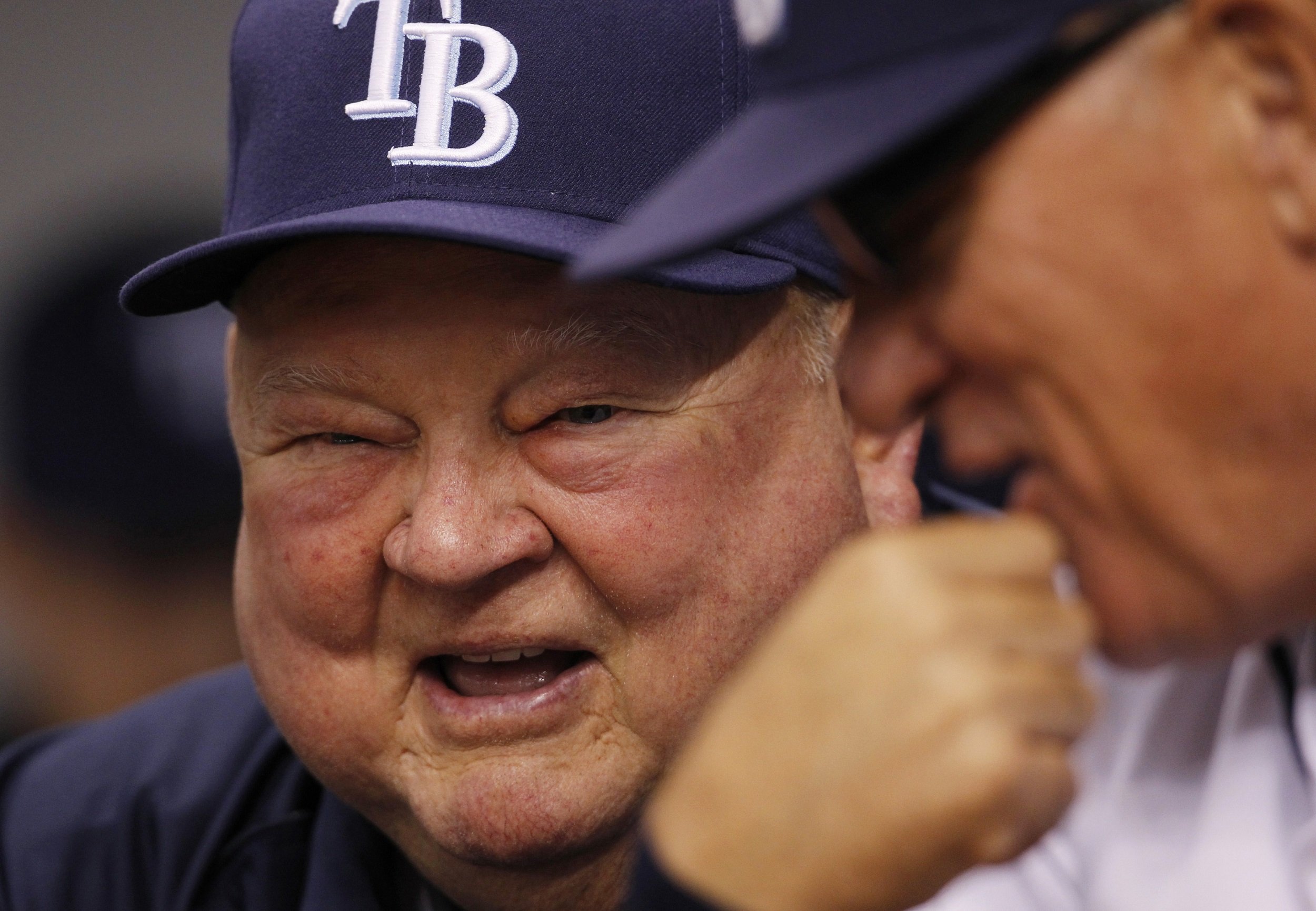 They could never retire Don Zimmer's number because each year it kept changing. In his final years in baseball as a coach with the Tampa Bay Rays, Zimmer, who died on Wednesday at 83, would change his uniform number to reflect the number of years he had been involved in the national pastime. When Zimmer arrived at the Rays' spring training facility a few months ago, he wore No. 66.
Sixty-six years. Baseball was his life. Zimmer used to love to tell people that he never drew a check in his life for any job other than baseball. On August 16, 1951, in Elmira, N.Y., between games of a doubleheader, Zimmer married Carole Jean "Soot" Bauerle at home plate. The couple were married for nearly 63 years—only his marriage to baseball lasted longer.
The Cincinnati native broke in as an 18-year-old shortstop with the Cambridge (Maryland) Dodgers in 1949. Four years later, after 81 games with the Triple A St. Paul Saints, Zimmer was batting .300 with 23 home runs when a pitch thrown by Jim Kirk struck him in the temple. He would remain unconscious for 13 days, and four holes were drilled into his head to relieve the swelling.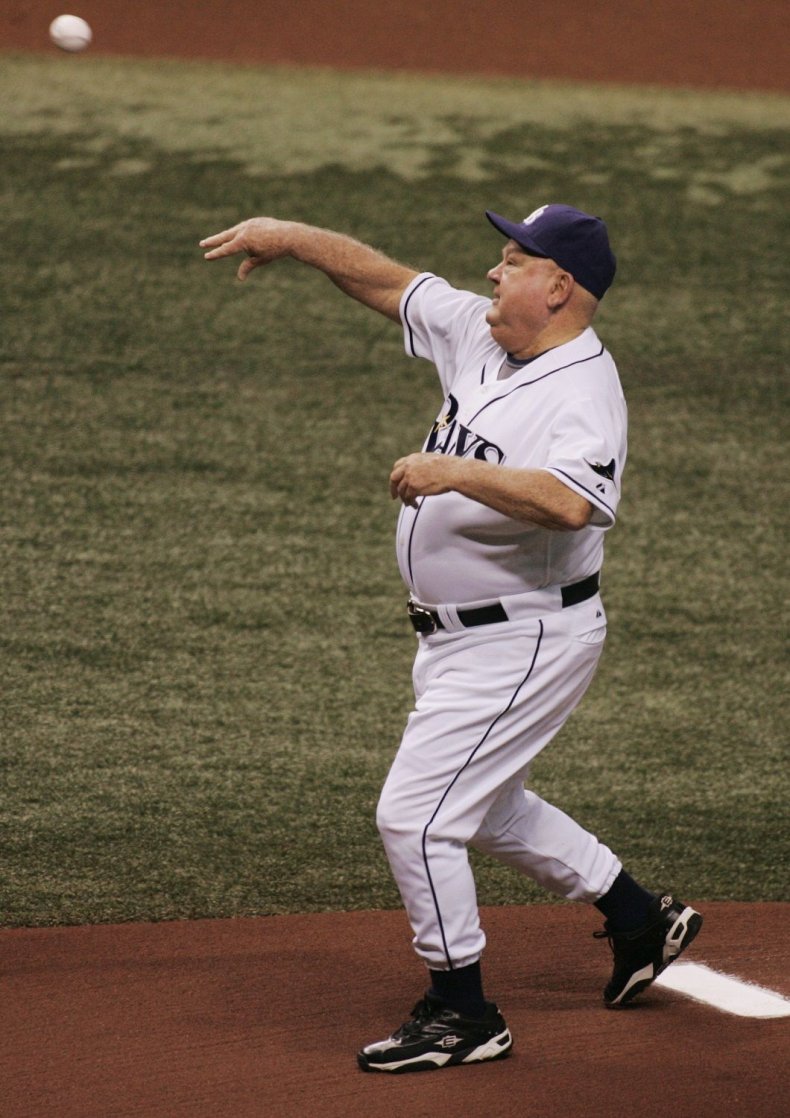 Major League Baseball players were not required to wear batting helmets before Zimmer was struck by that pitch in 1953. They were afterward.
Zimmer never approached his potential after sustaining that injury—he was struck in the head a second time in 1956, this time breaking that famously jowled cheekbone—but he did earn a living for 12 seasons in the big leagues with five different franchises. He was a member of the 1955 Brooklyn Dodgers, the only squad to ever hoist a championship banner in Ebbets Field. Seven years later, he was an original member of the New York Mets. As historically bad as the 1962 Mets were (40-120), Zimmer was worse. He had four hits in his first 52 at-bats with the Metropolitans, before they traded him to Cincinnati.
In 1966, at the age of 35 and not quite willing to be ushered off the diamond, Zimmer played one season with the Toei Flyers in Japan. It was only after this that Zimmer's second, and more renowned, career in baseball began—as a coach and manager.
Named manager of the hapless San Diego Padres (leading hitter? Leron Lee) 12 games into the 1972 season, Zimmer guided them to a 54-88 record and then told General Manager Buzzie Bavasi that he quit. Zimmer carried his resignation letter in his wallet, in case anyone wondered if Bavasi had fired him.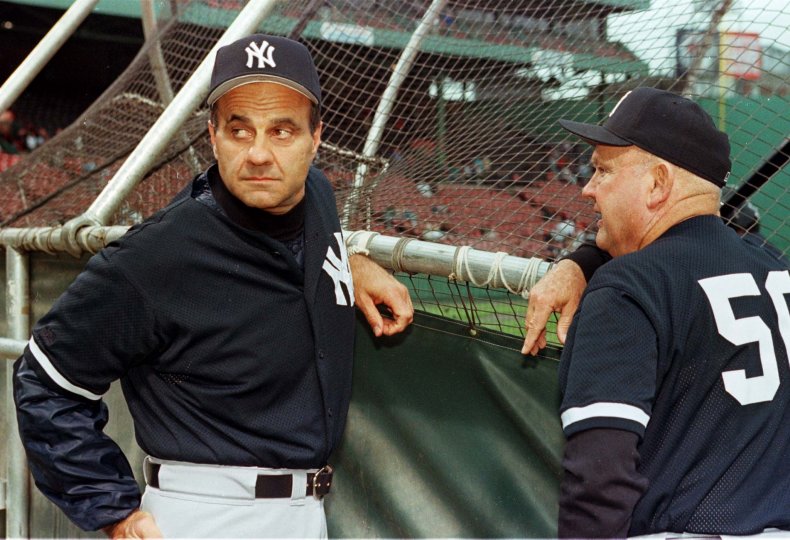 From San Diego Zimmer moved clear across the continent to Boston's Fenway Park. He was coaching third base when Carlton Fisk hit his epic extra-innings game-winning homer in Game 6 of the 1975 World Series, and he was the manager—and hence the scapegoat—when in 1978 the Red Sox blew a 14-game lead in July and folded in a one-game playoff to the New York Yankees, who would go on to win the World Series.
With his fireplug frame and porcine jowls, Zimmer cut an inimitable figure in his business suit, which for nearly seven years was a baseball uniform. Many baseball people referred to him as "Popeye," while former Red Sox lefty Bill Lee coined the name "Gerbil." If Zimmer had a reason to dislike pitchers—and he had two very good reasons, dating back to the '50s—Lee's sobriquet only exacerbated that animus.
And so it happened that on another October day in Fenway Park, decades after Carlton Fisk's home run (and Bucky Dent's), Zimmer's final moment of baseball infamy took place. It was Game 3 of the American League Championship Series between the Yankees and Red Sox. By now, Zimmer was in his eighth season as Yankee bench coach, manager Joe Torre's feisty consigliere. He had been hired by the Yankees in 1996, and in those first eight seasons the Bronx Bombers would advance to the World Series six times. The former shortstop mentored the Yanks' precocious young shortstop, Derek Jeter, but more important, to frame it in Game of Thrones terms, he was "the Hand of the King."
But on this day, October 11, 2003, Boston ace Pedro Martinez threw near Yankee outfielder Karim Garcia's head. The following inning, Yankee ace Roger Clemens hurled a pitch over the head of Red Sox slugger Manny Ramirez. Both benches emptied, and Zimmer, 72, inconceivably beelined toward Martinez, who sidestepped Zimmer's rush and tossed him to the turf.
"He was a fighter, you know," Jeter said on Wednesday after learning of Zimmer's passing. "He's intense. I think that exemplifies who he was. He was in every game, and he was fun to be around."
Maybe Zimmer was just tired of seeing pitchers throw at batters' heads—and who could blame him?
Zimmer, who had purchased an offseason home in St. Petersburg, Florida, in 1951, moved on to the Devil Rays (later Rays) organization the following season. Officially, his role was "senior adviser." That was his title. Everyone else knew, and revered, him as the ultimate baseball lifer.