Data released Thursday by New Jersey's Division of Gaming Enforcement reports massive growth in casino winnings compared to last year and 2019, as the state's legislature is set to consider new tax breaks for the casinos in the coming days.
The nine casinos reportedly won about $440 million in November, a 52 percent increase from November 2020, though the casinos are using 2019 as a more relevant comparison point since the pandemic forced months of closures and capacity limits when they were allowed to reopen.
Even with in-person gambling down just over five percent from 2019 levels, the state's casinos have won $4.3 billion through November, 34 percent higher than the same time frame in 2019 and a 69 percent increase from 2020.
Monday, the state legislature is set to vote on altering a state law that could change how much money the casinos have to give Atlantic City and the county instead of paying property taxes. The proposed changes could reduce what the casinos have to pay by about $55 million, according to the Associated Press.
In addition to pandemic related concerns, the increase in popularity of online gambling, especially sports betting taking place online have contributed to the 5 percent decrease of in-person gambling from 2019, Hard Rock local president and head of the Casino Association of New Jersey Joe Lupo said, according to the AP.
He also said the increased popularity of online betting hurts casinos because they have to share those winnings with other sports book partners and online gambling service providers, so the reported numbers do not accurately portray the health of the casinos.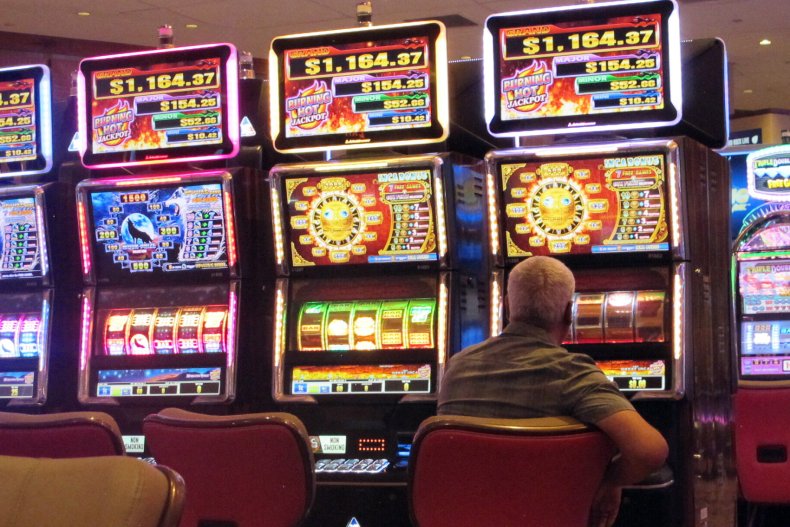 The bill also would exempt New Jersey's two fastest-growing revenue streams—sports betting and internet gambling—from calculations on how much the casinos must pay. (Normal state taxes on these items remain in place.)
New Jersey's outgoing state Senate president, Steve Sweeney, has said that if the tax break bill does not pass, as many as four of the nine casinos would be in danger of shutting down. He has offered little evidence to back up that statement, and no casino has publicly made that claim.
Thursday's figures instead paint a picture of an industry enjoying a strong rebound from the pandemic, with every casino reporting higher revenue in November than they did a year earlier.
The Borgata was tops at nearly $90 million, up over 44 percent from a year ago; Hard Rock won over $43 million, up over 25 percent; the Ocean casino won nearly $31 million, up over 30 percent, and Tropicana won just over $30 million, up 47 percent.
Harrah's won $22.5 million, up over 78 percent; Caesars won over $17 million, up more than 34 percent; Resorts won $12.2 million, up 37 percent; Golden Nugget won $11.9 million, up 35 percent, and Bally's also won $11.9 million, up 83 percent from a year ago.
"COVID-19 continues to have an adverse impact on the industry," Lupo said.
Jane Bokunewicz, director of the Lloyd Levenson Institute at Stockton University, which studies the Atlantic City casino industry, said the casinos made strong in-person revenue gains in September and October, but slid back in November "with the return of colder weather and the resurgence of COVID-19 infection rates."
"New Jersey's gaming operators have managed a respectable recovery," she said.
Seven of the nine casinos are showing declines in the amount of in-person money won from gamblers compared to 2019, Lupo said. Not counting Hard Rock and Ocean, the other seven casinos are down 22 percent in the amount won from on-premises gamblers.
New Jersey's casinos and the three horse tracks that accept sports bets took in $1.2 billion worth of wagers in November, just below the $1.3 billion national record the state set a month earlier.
The Associated Press contributed to this report.