'Numerous' Toronto Pedestrians Struck by White Van: Live Updates
This is a developing story. Please check back for updates.
UPDATE: 4:47 p.m. EDT: Deputy Chief Peter Yuen confirmed in a press conference Monday that nine people were killed and another 16 were injured when a van struck pedestrians in Toronto.
Yuen said authorities had located the vehicle and that the unidentified suspect was in custody.
UPDATE: 4:13 p.m. EDT:Sunnybrook Health Sciences Center announced that its trauma center received seven patients from the scene of the incident. The hospital also announced that its emergency department has been placed on lockdown "as an added precaution." Sunnybook did not specify the extent of patients' injuries.
The hospital reportedly received an eighth patient in critical condition. Sunnybrook reportedly confirmed to CP24 that one person was dead, five people were in critical condition, one was in serious condition and another was in fair condition.
Original story:
A number of pedestrians have reportedly been struck by a van near Yonge Street and Finch Avenue East just before 1:30 p.m. in Toronto, Canada, police said. Authorities have arrested the van's driver following the incident.
Toronto Police said that there was a "collision" where numerous pedestrians were struck by a white van. Police were called to Yonge Street and Finch Avenue East for a collision, with eight to 10 people possibly hit.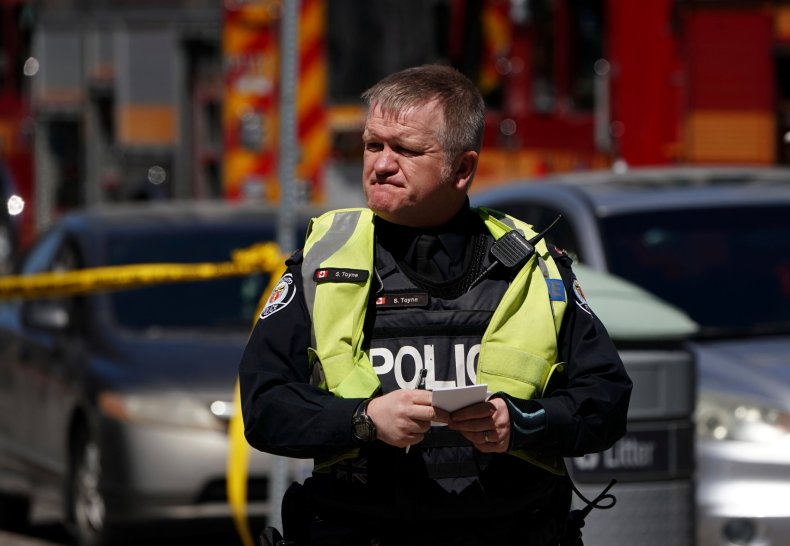 The white van, which was stopped by police, may have driven over the curb and hit pedestrians on the sidewalk, Toronto Police Constable Jenifferjit Sidhu told CBC Toronto.
Global News Toronto's Jeremy Cohn reported that about 10 people were hit, "at least four are vital signs absent." Toronto Police said on Twitter that it was "too early" to confirm the number of pedestrians struck or their injuries.
Southbound on Yonge at Finch is closed due to the collision, authorities said. CBC News reported that subway service on Line 1 between Sheppard and Finch Stations has been shut down.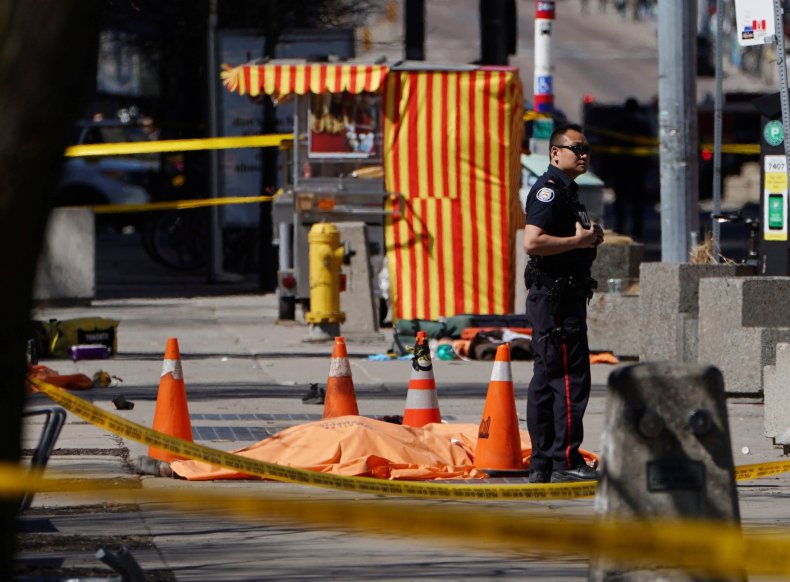 Canada's Prime Minister Justin Trudeau extended his condolences in a statement posted on Twitter. "Our thoughts are with all those affected by the terrible incident at Yonge and Finch in Toronto. Thank you to the first responders working at the scene – we're monitoring the situation closely," Trudeau tweeted.