Devin Nunes Is Incapable of Investigating the Russian Threat to Our Democracy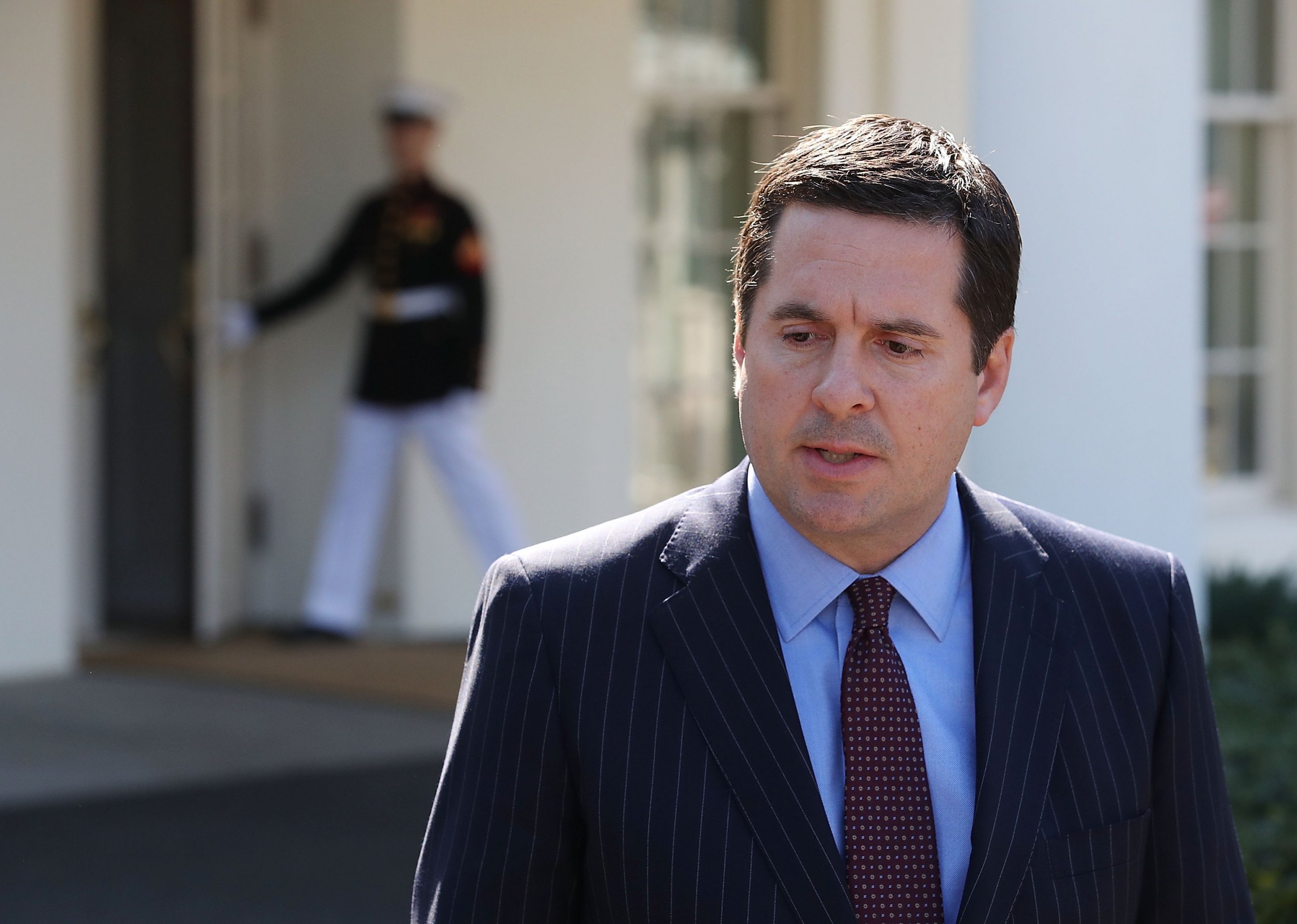 The White House is doing plenty to undermine the investigation of Russian interference in the 2016 presidential race.
The last thing we need is the chairmen of the congressional committees charged with investigating the attacks helping the Trump administration subvert their own investigations. But that is the situation we find ourselves in and why an independent commission must investigate this assault on our democracy by a hostile foreign power.
Two weeks ago, FBI Director James Comey revealed that the FBI has an open investigation into possible collaboration between Donald Trump's campaign and Russian government officials to influence the election results.
But at the very hearing he made this revelation, Chairman Devin Nunes (R-Calif.) and most other House Intelligence Committee Republicans were far more focused on leaks about the Trump administration than the fact that a foreign government attacked our democracy.
Nunes's actions since then have been even more revealing. When he learned that communications by members of the Trump transition team with foreign officials under routine surveillance had been intercepted by U.S. intelligence agencies, he did not share that information with his fellow committee members. Instead, he went directly to the White House and to the media.
It was soon discovered that the information Nunes revealed to the media had actually come from the White House. Later, after Trump administration officials tried unsuccessfully to stop former acting Attorney General Sally Yates from testifying before the committee, Nunes abruptly canceled the hearing.
Related: Why are Republicans dodging a true Russia inquiry?
Nunes, a member of the Trump transition team, has made it abundantly clear his allegiances are with the president before his duties to Congress, to his constituents and to the American people.
The sad spectacle of his behavior in recent weeks highlights the fact that the only way Americans will get the full truth about Russia's campaign to sway the 2016 election is with an investigation of the scandal by a commission completely independent of Congress. That commission must be vested with the powers and the budget to fully and fairly investigate the Russian campaign for the presidency.
Even if there was no collusion by the Trump campaign, the fact remains that the Russian government executed a prolonged and massive effort to help elect, in our presidential election, the candidate of their choice. The consensus of all 17 U.S. intelligence agencies is that the Russian government interfered in the election to help Trump win.
Russian election interference used to be a problem for other nations, but now it is our problem, and it is one we must fully investigate. Its meddling in the elections of other nations has shown that Russia's interference in our elections will not stop until we stop it.
Related: Reich: Trump's smokescreen cannot hide the Russian link
As Americans, we must remind our elected leaders of the importance we place on independence as a core value of our democracy. As this far-reaching scandal continues to plague Washington, it is more important than ever to have a truly independent investigation.
Protecting the integrity of our election systems is not a partisan issue, and several notable Republicans have spoken out against the Russian interference.
President George W. Bush, who approved the 9/11 Commission and four other special investigative bodies while in the White House, recently said, "We all need answers" on Russian interference in the election. Representative Darrell Issa (R-Calif.) said a special prosecutor should be appointed to investigate Trump's ties to Russia, while GOP Senators. John McCain and Lindsey Graham are on record supporting a bipartisan select committee for the investigation.
However, Republican congressional leaders such as Senate Majority Leader Mitch McConnell and Speaker Paul Ryan, along with Trump, refuse to endorse an independent investigation. The leadership is happy to confine the investigations to the House and Senate Intelligence Committees.
Any probe run by a standing intelligence committee will be subject to political pressure from Trump and GOP congressional leaders. This has already proved to be a problem.
Officials from the Trump administration admitted to asking Senate Intelligence Committee Chairman Richard Burr (R-N.C.) and Nunes to steer reporters away from stories about Russia's relationship with the administration, and sadly they complied. These are not the actions of congressional committee chairs capable of leading fair and thorough investigations.
A blue-ribbon and truly independent commission of distinguished private citizens, with a full-time, professional staff and subpoena power, can avoid partisan pitfalls. Such a committee can reassure the American people that a nonpartisan investigation was conducted and completed without further political interference.
As Senator Dick Durbin of Illinois has suggested, former Secretary of State and retired General Colin Powell and retired Supreme Court Justice Sandra Day O'Connor would make good commissioners, as would numerous other retired judges, former elected officials and military and national security officials from both Republican and Democratic administrations.
A special commission ensures the integrity of any investigation and provides needed transparency. The intelligence committees are accustomed to working behind closed doors, with little to no information released to the public. A special commission could provide a more open and accountable process, with more public hearings.
Whether exposing the truth behind Russia's campaign to sway the 2016 election and the full extent of the Trump administration's ties to Russia, or delivering comprehensive nonpartisan recommendations to prevent future election hacking, an independent commission is best able to deliver a result everyone can trust.
It's time congressional leaders take the Russian attack on our nation seriously and establish an independent commission to answer questions nearly everyone is asking about Russia and Trump's election. Anything less will be seen as Congress shirking its duty to the Constitution and the nation.
Karen Hobert Flynn is president of Common Cause, a nonpartisan, pro-democracy organization.