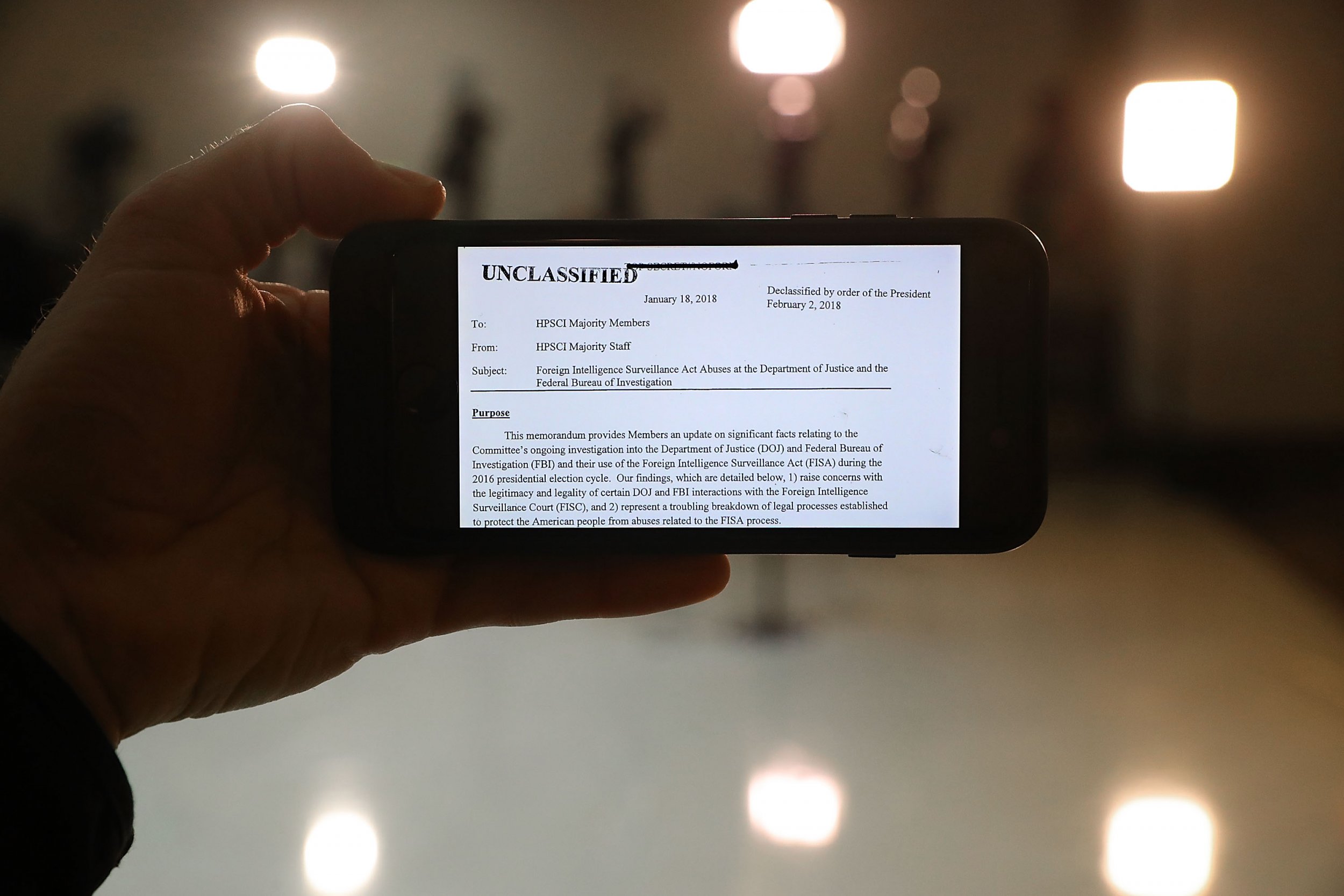 A four-page memo released by the House Intelligence Committee on Friday alleges that the FBI and the Department of Justice used politically motivated intelligence to obtain surveillance warrants for former Trump campaign foreign policy adviser Carter Page. But the memo's final paragraph admits that federal law enforcement's probe into the Trump campaign's ties to Russia was triggered by a different loud-mouthed campaign adviser rather than the controversial Steele dossier.
"The Page FISA application also mentions information regarding fellow Trump campaign advisor George Papadopoulos, but there is no evidence of any cooperation or conspiracy between Page and Papadopoulos," the Nunes memo reads. "The Papadopoulos information triggered the opening of an FBI counterintelligence investigation in late July 2016 by FBI agent Pete Strzok."
In March of 2016, Papadopoulos communicated with a London professor with ties to Russia, Joseph Mifsud. Mifsud reportedly told Papadopoulos that Russia had "dirt" on Democratic presidential nominee Hillary Clinton, and worked with him to try to arrange a meeting between the Trump campaign and Russian officials.
In October, Papadopoulos pleaded guilty to lying to the FBI about his attempts to contact Russian officials.
Papadopoulos's bar conversations with Australia's top diplomat in Britain drew attention to his foreign contacts. In May of 2016, Papadopoulos told Alexander Downer that he knew Russia had "dirt" on Hillary Clinton. Two months later, Australia passed this information on to American intelligence officials.
Papadopoulos only met Carter Page once, his fiance, Simona Mangiante, told Newsweek.
Mangiante, who lives with Papadopoulos in Chicago, said that they were unaware of his involvement in the memo and were not contacted about it by intelligence agencies, congressional Republicans, or the White House ahead of the memo's release.
"This memo is so vague," she said, after Newsweek alerted her of Papadopoulos' mention and she hung up to consult with her lawyer.
"George [Papadopoulos] is a loyal American," she said "His choice to cooperate with authorities is in everyone's best interest. I hope that this memo opens more doors so that we can have a better understanding of what's going on and how George is involved."