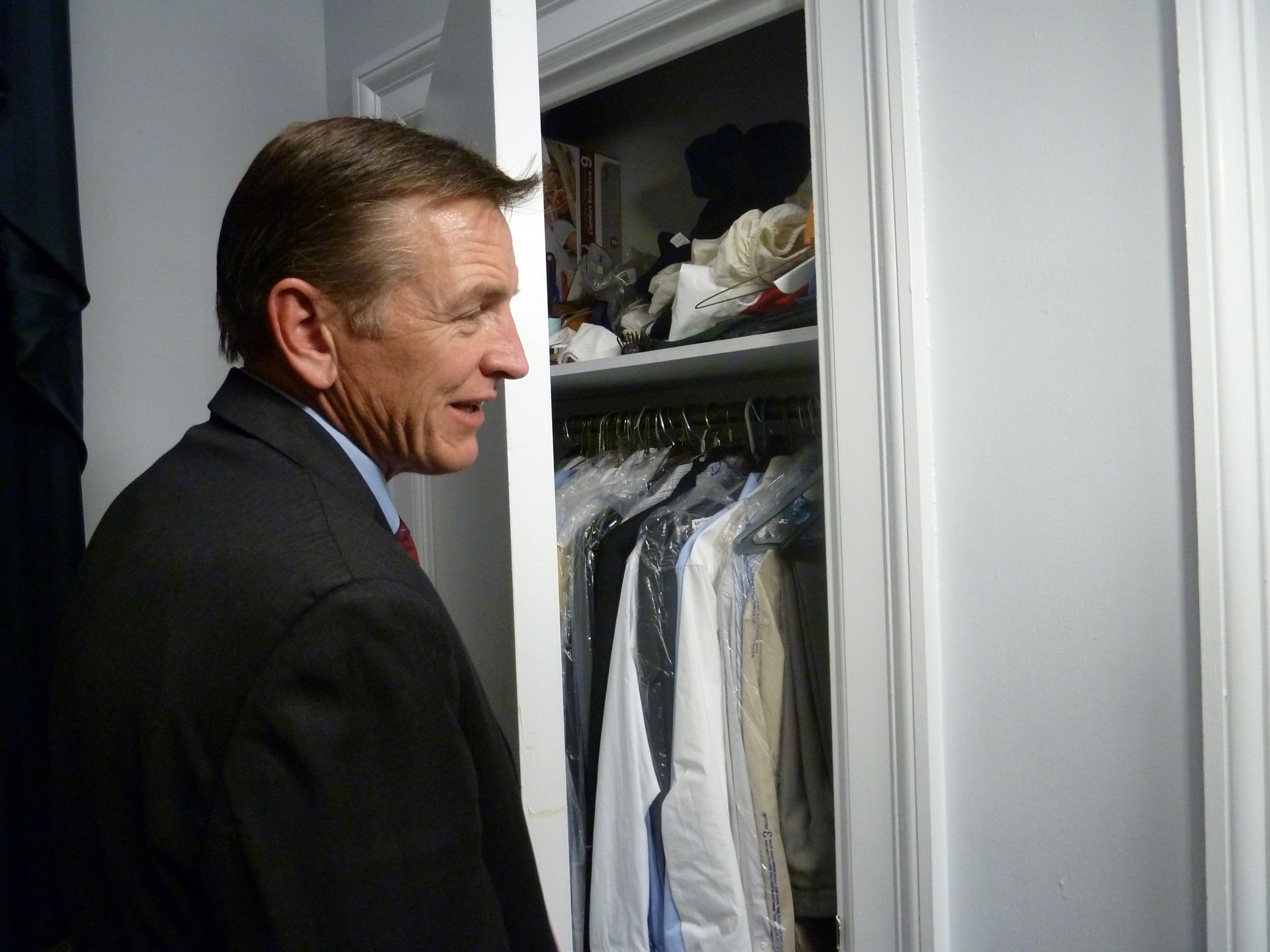 GOP Representative Paul Gosar said the surveillance of former Donald Trump campaign adviser Carter Page by the FBI, which was described in a controversial intelligence memo released Friday, amounts to "treason."
In a statement released Friday via Twitter, the Arizona Republican said, "Intelligence memorandum on the FBI abuse of FISA warrants and targeting a sitting president is not just evidence of incompetence but clear and convincing evidence of treason.
"This is third world politics where the official government agencies are used as campaign attack dogs," the statement added.
Gosar also vowed to send a letter to Attorney General Jeff Sessions––who's recused himself from any investigations regarding the 2016 presidential campaign––calling for the "criminal prosecution against these traitors to our nation."
The controversial document, widely referred to as the "Nunes memo" due to its association with House Intelligence Committee Chairman Representative Devin Nunes, claims an infamous dossier that allegedly offered proof of Trump's dubious ties to Russia was used improperly by the Department of Justice and FBI to obtain a FISA surveillance warrant on Page. Congressional Republicans are claiming the memo proves the investigation led by Robert Mueller into Russian election interference is driven by political bias.
But many Democrats and other critics of the Trump administration feel the memo reveals little and has been exaggerated by the president and other Republicans in order to discredit the investigation into the Trump campaign's alleged collusion with Russian election interference.
A joint letter from the House and Senate Democratic leadership sent out Friday said the memo's released amounted to "a transparent attempt to discredit the hard-working men and women of law enforcement who are investigating Russia's interference with our Presidential election and that nation's ties to your campaign."
On Friday, in an apparent reference to the memo, former FBI Director James Comey tweeted, "That's it? Dishonest and misleading memo wrecked the House intel committee, destroyed trust with Intelligence Community, damaged relationship with FISA court, and inexcusably exposed classified investigation of an American citizen. For what? DOJ & FBI must keep doing their jobs."