Nunes Memo 'Shouldn't Be Released,' Says Republican Senator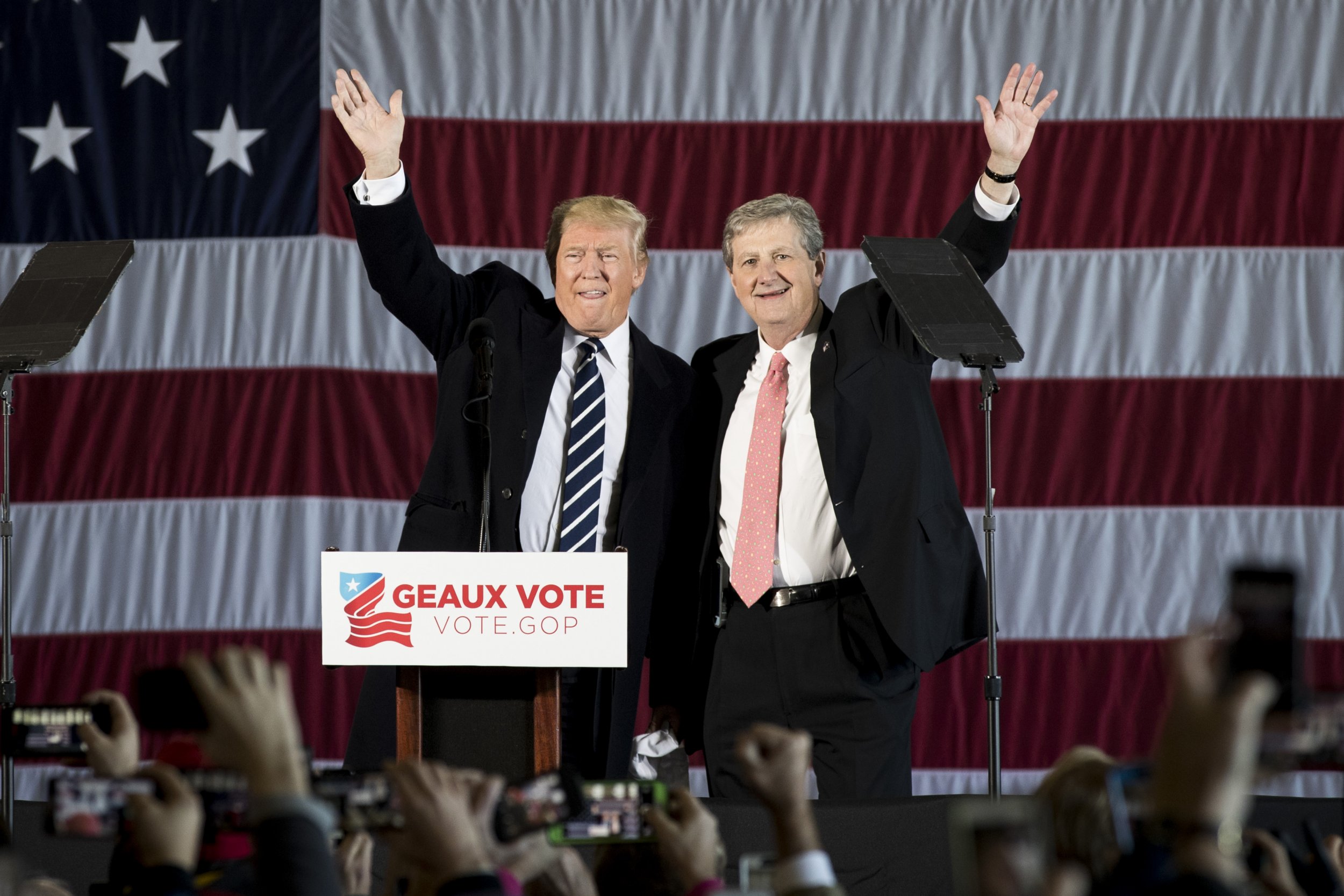 A Republican senator said Wednesday morning that the controversial Nunes memo alleging misconduct by FBI and Justice Department officials should not be released to the public in its current form, calling on his fellow members of Congress to put aside partisanship and act responsibly.
Related: What is the Nunes Memo? Controversial intelligence document about Trump campaign surveillance spawns #releasethememo
"We can't let the politics of the moment cloud our judgment," Louisiana Senator John Kennedy told CNN's Chris Cuomo on New Day. "If there's classified information in that memo, it shouldn't be released."
"My strong preference would be not to have either side put spin on it, go through the original material and try to take out all the classified material," the senator added.
The House Intelligence Committee voted along party lines Monday evening to release the memo, written by California Republican Congressman Devin Nunes, placing a five-day clock on President Donald Trump to either allow or block the release of the memo.
The document reportedly accuses officials within the FBI and DOJ of improperly obtaining a surveillance warrant for Carter Page, a former associate on President Donald Trump's election campaign.
Nunes's main complaint is that the warrant was obtained without properly informing the intelligence court judge who issued it that some of the information came from the infamous dossier alleging collusion between Trump and Russia.
Prior to Monday's vote, the Justice Department sent a letter to Nunes saying the release of the memo, which is reported to contain classified information, would be "extraordinarily reckless" and that the document is based on "classified source materials that neither you nor most of" the committee members "have seen."
President Trump reportedly wants the memo released as soon as possible, a claim backed up by the president himself Tuesday night following his State of the Union speech.
"Oh yeah, don't worry 100 percent," Trump told Republican Congressman Jeff Duncan after Duncan said "release the memo."
Democrats have written their own memo rebutting many of the claims made in Nunes's four-page document, but Republicans on the House Intelligence Committee blocked its release. Kennedy, for his part, favors the release of the Democratic memo.
"If [Republicans] release [the memo] anyway, to be fair, the Democrats ought to be allowed to release their memo," Kennedy told Cuomo.