Nunes Tapes Prove GOP Is 'Irredeemable' and Paul Ryan Is a 'Political Embarrassment,' Conservative Columnist Says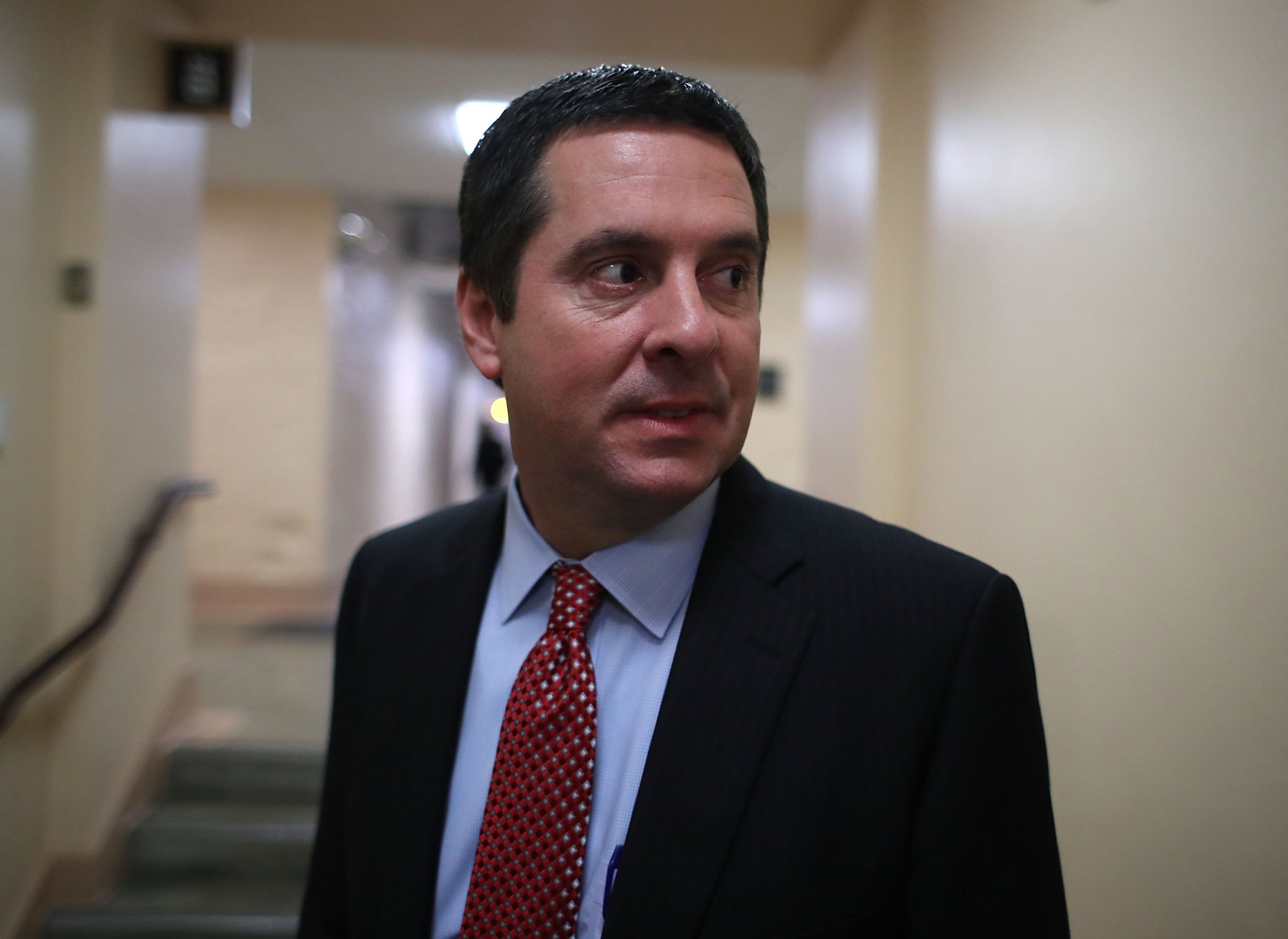 Conservative Washington Post columnist Jennifer Rubin slammed the Republican Party over the recently released Devin Nunes tapes.
"It's like all these Republicans went to the same bad law school and they never picked up the Constitution and they know nothing about their jobs because what they say is essentially nonsense," Rubin said during an appearance on MSNBC on Wednesday night. Rubin was commenting on the leak of the tapes alongside Jill Wine-Banks and MSNBC host Lawrence O'Donnell.
Rubin, an outspoken conservative critic of President Donald Trump, added that if there was ever a "better reason" to get rid of House Speaker Paul Ryan it would be over the Nunes tapes. The tapes, broadcast for the first time on Wednesday by The Rachel Maddow Show, highlighted the California congressman's strategy for handling Robert Mueller's special counsel investigation in order to best protect Trump.
Speaking at a private fundraiser for Republican colleague Kathy McMorris Rodgers of Washington last week, Nunes was secretly recorded saying that "if Sessions won't un-recuse and Mueller won't clear the president, we're the only ones, which is really the danger."
At the event, Nunes further stressed that the Republican Party has to "keep all these seats" in Congress and that they must do whatever it takes to keep the majority vote or else "all of this goes away."
Rubin said further that the entire situation is a "big political embarrassment" for Paul Ryan, who put Nunes in an important position as chairman of the House Intelligence Committee.
"These people look like stooges," Rubin said. She then slammed the conservatives for choosing to protect Trump over doing their jobs and defending the Constitution.
"They exercise no responsibility, it's always about the party, it's always about protecting the president and never about doing their constitutional obligation." She added that her takeaway from this is that all of "these people really are irredeemable and if you want a constitutional check on the president of the United States, you're doing to have to change parties."