Nurofen Admits to Selling Misleading Painkillers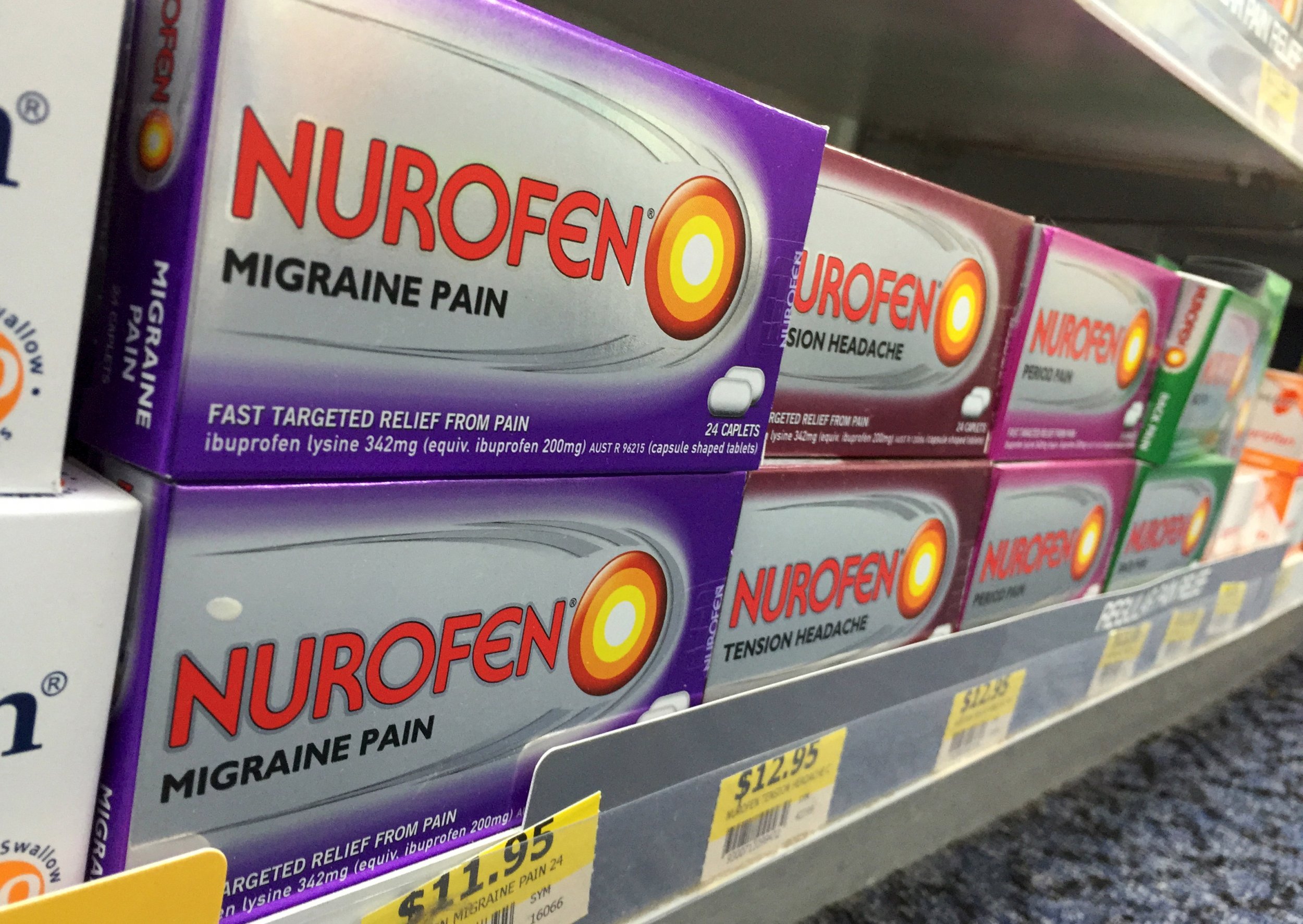 Drugs company Reckitt Benckiser, owner of Nurofen, has admitted to selling pain-specific tablets that were actually identical to each other, the Guardian reported on Monday.
The company's admission follows an Australian federal court's ruling that the U.K.-based manufacturer misled the public and must remove a number of their products from shelves in Australia.
In a statement on its website, the Australian Competition Consumer Commission (ACCC) said it found that certain products that claim to target specific types pain—such as migraines or back pain—and often sell at double the price of regular painkillers, all contained the same amount of the active ingredient ibuprofen lysine. Each pain-specific product was "no more effective at treating the type of pain described on its packaging" than normal Nurofen, the statement said.
"The ACCC took these proceedings because it was concerned that consumers may have purchased these products in the belief that they specifically treated a certain type of pain, based on the representations on the packaging, when this was not the case," Rod Sims, ACCC Chairman said on the commission's website.
Reckitt Benckiser has been given three months to stop selling the contravening products in Australia. According to the Guardian, the affected products are Nurofen Back Pain, Nurofen Period Pain, Nurofen Migraine Pain and Nurofen Tension Headache.
Following the announcement, Nurofen denied they had deliberately set out to mislead customers.
"The Nurofen specific-pain range was launched with an intention to help consumers navigate their pain relief options, particularly within the grocery environment where there is no health care professional to assist decision making," said Montse Pena, spokeswoman for Nurofen, in a statement.
The Royal Pharmaceutical Society (RPS), the U.K.'s professional membership body for pharmacists and pharmacies, also reacted to the ACCC's decision, attempting to reassure patients.
"People in the U.K. can be reassured that all medicines are strictly regulated for safety, efficacy and quality," the body said in a statement. "Regardless of cost and whether they are branded or generic."
But the RPS also proposed that marketing products as pain specific could lead to some positive results due to the placebo effect, suggesting it "plays a part in improving pain relief when people believe the medicine they are taking will work for their pain."
The hearing on Reckitt's penalty will be held on a date yet to be decided.