A man allegedly assaulted a nurse at a pharmacy on Monday after he accused her of administering a COVID-19 vaccine shot to his wife without his consent in Sherbrooke, Canada.
Martin Carrier, a spokesperson for the Sherbrooke Police Department, told CBC that the man made the accusation and hit the nurse several times in the face at a Brunet pharmacy location. She was treated for her injuries and a possible concussion at a hospital and is recovering.
Police are looking for the man responsible for allegedly confronting and hitting the nurse, and said he has short dark hair, dark eyes, thick eyebrows and a tattoo that looked like a cross on his hand.
CBC reported that COVID-19 vaccinations at the pharmacy were suspended until further notice because the one nurse was administering them.
The Jean Coutu Group, the organization that owns Brunet pharmacies, declined to comment on the ongoing investigation.
However, in an emailed statement sent to Newsweek, a spokesperson wrote, "We obviously condemn this gesture, which we deem unacceptable to the pharmacy teams who have been providing essential services since the start of the pandemic."
The pandemic has resulted in medical professionals speaking out about conditions and how people are handling the health crisis.
In Alabama, nurses began protesting unequal compensation and poor working conditions. Newsweek spoke with Alabama State Nurses Association President Lindsey Harris who spoke at a protest that took place at a hospital in early September.
"We want to feel valued," Harris said. "Nursing is the most trusted profession but it's also one of the largest professions. We know that without nurses, healthcare will definitely suffer."
An ICU nurse took her frustrations about the anti-mask movement and opposition to vaccinations to Twitter, and her thread has since gone viral.
Newsweek also reported that ICU registered nurse Kathryn Ivey wrote about a patient who died as she sat next to him with the respiratory therapist.
"This should not have happened," she wrote. "These deaths didn't have to happen. I keep saying this like I will find meaning in it but the truth is as simple as it is hard to swallow: they died because we failed them. We placed our petty conveniences on a pedestal, clung tight to ignorance-
"And made out neighbors a sacrifice. Each life a brilliant light, lush and shining and gone forever; each leaving something dark and cold in the world where they used to be."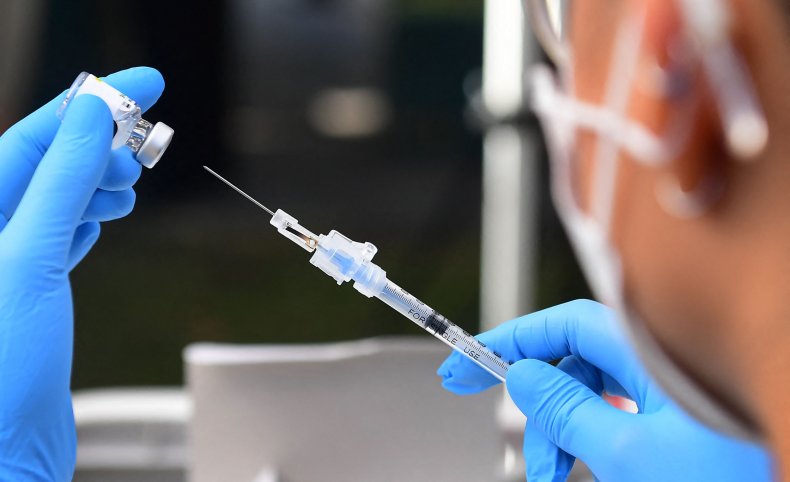 Ivey told Newsweek her thread was written after witnessing several patients' deaths and talked about her frustrations with those who "refuse to acknowledge that their actions impact others."
"I know lockdowns aren't fun and they involved a lot of sacrifice and I'm not trying to minimize that," she said. "But there were and are so many people who refuse to acknowledge that their actions impact others."
Newsweek has reached out to the Sherbrooke Police Department for further comment but did not hear back from them by press time.
Uncommon Knowledge
Newsweek is committed to challenging conventional wisdom and finding connections in the search for common ground.
Newsweek is committed to challenging conventional wisdom and finding connections in the search for common ground.
About the writer
Catherine Ferris is a Newsweek reporter based in New York. Her focus is reporting for the U.S. Trends Team. She has covered viral trends and posts extensively. Catherine joined Newsweek in 2021 and previously worked at The Scarsdale Inquirer. She is a graduate of the University of Massachusetts Amherst. You can get in touch with Catherine by emailing c.ferris@newsweek.com. Languages: English.