Nurse Calls Florida School Board 'Demonic Entities', Says 'Masks Don't Work'
A Florida nurse has gone viral after her comments surfaced during a school board meeting regarding mask mandates in Fort Myers, Florida.
The woman in the video, identified only as Melissa, was attending a meeting for the Lee County School Board. The meeting was pertaining to potential mask mandates that may be administered during the 2021-2022 school year.
A number of parents, including Melissa, expressed their disapproval of the potential mandate. Melissa started off by stating that she has two daughters in the school system and that "demonic entities" are involved in the decision-making process on the school board.
The below video features language some readers may find offensive.
"Remember we have authority in Christ Jesus," Melissa stated. "These are demonic entities, and all the school boards of all the United States of America, and all of us Christians will be sticking together to take them out, or the police officers that kick us out for our First Amendment right."
Melissa went on to say that she's been a registered nurse for 13 years and that "masks just don't work."
"These doctors that sit up here that were sneering at us, looking at us like we're scumbags. They need to go back to f*cking medical school."
Once Melissa started using profane language, school board officials issued her a warning. Melissa then went on to reiterate that the school board was full of "demonic entities," which led school board officials to cut her mic off for a final time.
The video, posted by lawyer Ron Filipowski, has received over 2 million views.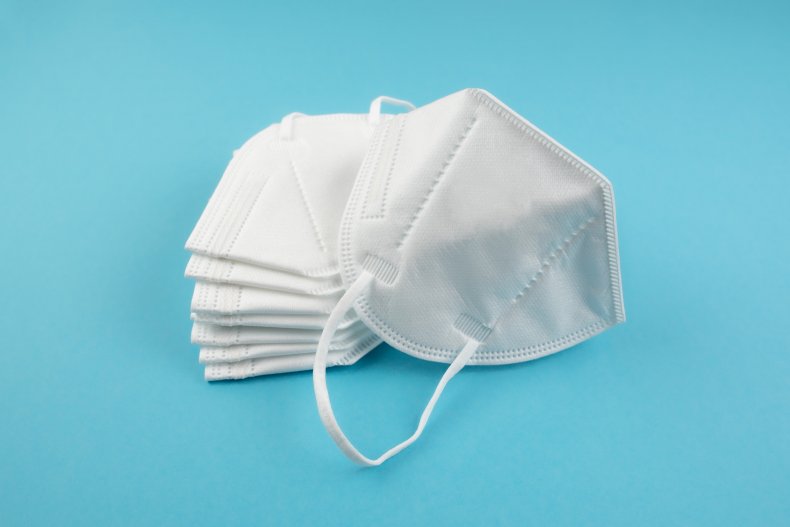 Along with Melissa, parent Brian Biggs also expressed his disdain for the possible mask mandates. While wearing a shirt that said, "Resist, defy, do not comply," Biggs said that child sex trafficking will increase if kids are forced to wear masks in school.
"By putting masks on these kids' face, you can't identify any of them," said Briggs, whose video has been viewed more than 240,000 times.
"So by the nine of you already voting on this, tells me you guys support sex trafficking."
Florida isn't the only state experiencing pushback from parents and residents regarding mask mandates in public schools.
On August 24, Paul Marcum of Bloomfield Hills, Michigan lost his job after he flashed a Nazi salute and yelled "Heil Hitler" during a school-centered mask mandate meeting.
Police caught up with Marcum and questioned him and witnesses regarding the incident which occurred while a Black woman and Jewish woman were showing their support for the school district's potential mask mandate.
After the meeting, Embekka Roberson, Superintendent of Birmingham Public Schools issued a statement to the Metro Times on behalf of the school district.
"Birmingham Public Schools emphatically denounces and will not tolerate any act of racism, disrespect, violence, and/or inequitable treatment of any person, including actions and statements made at Board of Education meetings," said Roberson.
Newsweek has reached out to the Lee County School Board for further comments.