A nurse in the U.K. has lost her tribunal against her hospital after sensationally claiming her workplace conspired to make her feel ill.
Xandra Samson cited several bizarre claims while attempting to sue West London's Ealing Hospital for wrongful dismissal.
Experts were, however, unconvinced by the nurse's claims, which included believing she was being "possessed," her "private parts" were being inappropriately "attacked," and even suggesting she was being "gaslighted through the use of low-frequency soundwaves."
In a statement included in the tribunal report, Samson wrote: "I would like to report an observed pattern of likely inappropriate use of hypnosis/ideomotor phenomenon in my NHS [National Health Service] workplace."
Ideomotor phenomenon is a term for a psychological phenomenon involving subjects making motions unconsciously, often seen in ouija boards.
The staff nurse at Ealing's Acute Medical Unit (AMU) added: "In the last three months that I have worked in the department, I have experienced odd symptoms which I think is likely related to the above phenomenon.
"I am a healthy individual and does not have any past medical history but recently I have had various symptoms including headaches, breathing difficulty (a feeling of getting choked), and gastrointestinal disturbance (borborygmus, spasms, flatulence).
"This also includes having slurs similar to that of being possessed (as in a paranormal phenomenon). I have also noticed this in some of my patients and colleagues at work."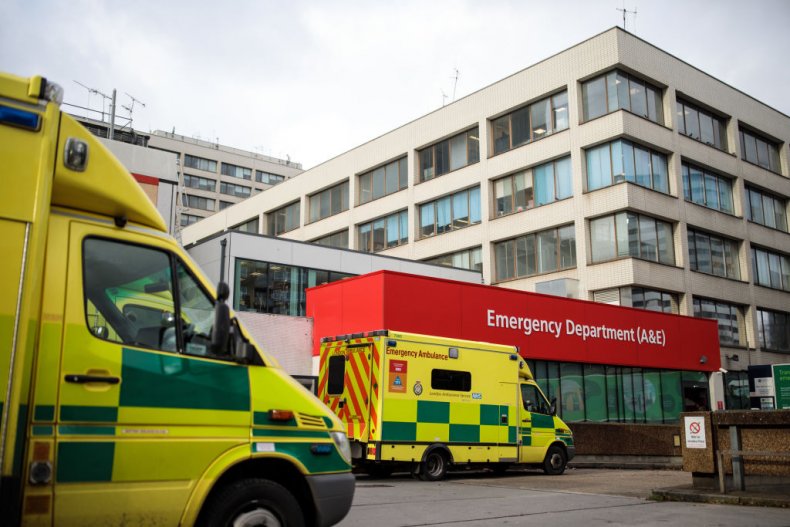 "It becomes extremely bothersome and a distraction at work. It also involves a feeling of being attacked in various parts of the body including that of one's private part, which I feel is very inappropriate."
Samson claimed her "altered states of consciousness" may have originated in the building's heating and ventilation system.
In another extraordinary claim, she said: "They are also using gaslighting through the use of low-frequency soundwaves.
"Recently, I have seen a van in the parking lot near the area where I work that carries what appears to be audio equipment.
"This also extends when I am at home. I have had sleep disturbances in the last few months having waking episodes due to the above symptoms."
She also alleged her complaints were not heeded by her superiors, saying: "I have raised the matter up to the property managers, but they have told me that they couldn't change this.
"I am concerned this is an act of serial bullying and stalking with harassment. And my lack of consent to be made a subject of this practice is a form of assault."
Edgar Swart, Divisional Head of Nursing at St Mark's Hospital, unanimously dismissed Samson's account, describing her claims as "disturbing."
He said: "The letter was very disturbing because of the way Ms Samson explained the experiences she was having.
"It was difficult to understand what she was saying at some points, and she was expressing some very unusual beliefs within the correspondence, including that she was being subjected to ideomotor phenomenon on the AMU.
"From the letter, it was clear to me that something was not quite right, and I had concerns that Ms Samson might have been suffering with her psychological and/or physical health.
"Given she was a nurse responsible for the care of critically ill and vulnerable patients on the AMU, there was a risk that if she was not well and was still working clinically, harm could come to the patients on the AMU, or that Ms Samson's own health could be negatively impacted.
"While Ms Samson had indicated that these were legitimate patient safety concerns, my preliminary view was that these events she was discussing were symptoms of ill-health.
"This was because of her comments about hypnosis, and that there was a sense of paranoia throughout the correspondence, and suggestions of hallucinations."