Nurse Dies 24 Hours After Recovering From Coronavirus
A nurse who left hospital after recovering from coronavirus died the day after she was discharged.
María Mariángeli was working at Hospital Bernardo Houssay in Buenos Aires when she contacted coronavirus. She had extreme symptoms as a result of the virus, with part of her treatment requiring breathing apparatus while hospitalized at Hospital Privado de Comunidad, in Mar de la Plata.
After receiving 20 days of in-patient treatment for the novel virus, including spending a week on a ventilator, she was discharged following a negative COVID-19 test.
She died the following day after suffering from issues that were unrelated to coronavirus, doctors say.
After been removed from ventilation, Mariángeli seemed to be stable, while a COVID-19 test confirmed she no longer had the virus. After being given the all clear and sent home, she developed shortness of breath and more serious breathing problems. An ambulance delivered her to hospital once again, where she suffered a cardiac arrest and died.
Pablo Malfante, director of Hospital Privado de Comunidad, said in an interview with Lu6 Radio Atlántica: "There was no factor that made us think that this could happen," adding: "These issues are unpredictable."
"She had absolutely no difficulty breathing. Precisely what one takes as a criterion for granting a discharge are the clear improvement parameters," he said.
Malfante said that "it's most likely" that she died from "pulmonary thromboembolism" otherwise known as a blockage of an artery in the lungs.
Malfante said the nurse had been contacted by the hospital following her discharge and told them that she was "very well, at home."
Other local media reported that the Sanatorium Belgrano backed up the information that Mariángeli's death was not directly associated with coronavirus. A representative from the institution said that patients who have been in critical conditions are more vulnerable to other conditions, and that Mariángeli had been given preventative treatments in the past.
As part of the community clap for health and essential workers in Argentina, Tuesday's applause was dedicated to Mariángeli for her efforts in the fight against coronavirus.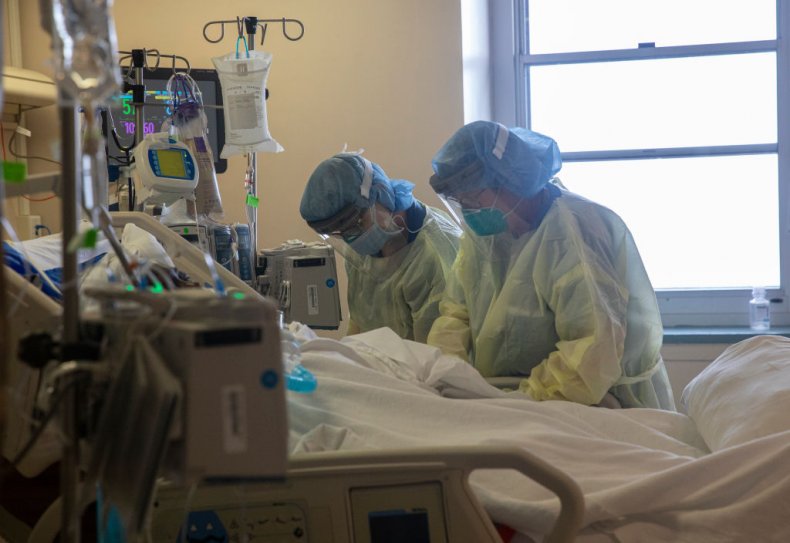 Since the start of the pandemic, 16 nurses have died in Argentina due to coronavirus. As of June, more than 878 doctors, nurses and frontline health workers have died as a result of contracting COVID-19. Lost on the Frontline has documented more than 164 medical workers with their names, pictures, ages, places of work and tributes from friends, family and co-workers.