Nurse Dies During Childbirth From Rare Condition
After a successful C-section, Doreen Plunkett and her husband Tony exchanged "I love you's" before he followed doctors to watch his newborn get cleaned up and weighed. While he was holding his son, he watched a commotion of doctors in the hallways. He didn't realize they were running to the OR his wife was in.
Doctors later told him that his wife, 41-year-old Zambia native Doreen had died from a rare complication. Now, Doreen's family is pushing to make sure she is not just another statistic.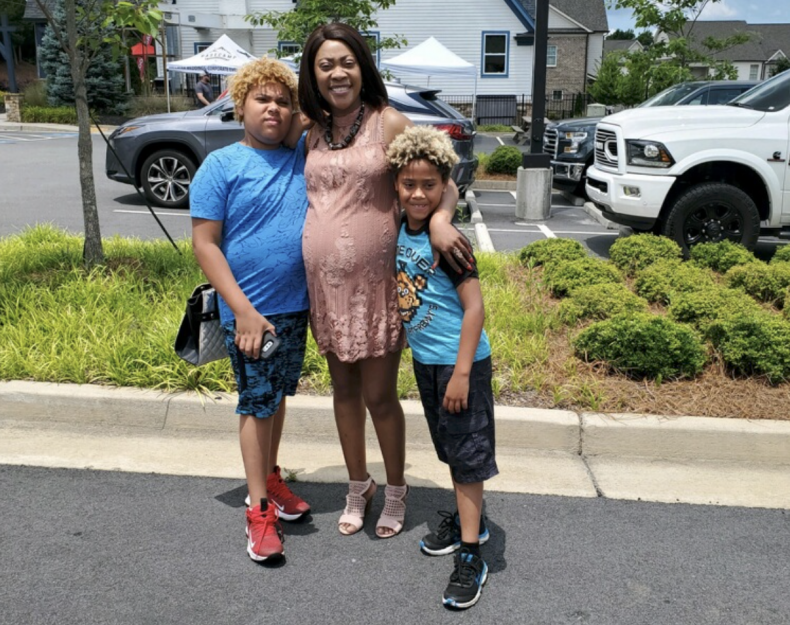 "She was a very driven person," he told Newsweek. "When she wanted something, she was going to get it, she was going to figure it out. She was not afraid of work."
For the past 18 months, Doreen spent her time working on a COVID-19 floor as a traveling nurse away from Tony and their two sons. The Plunkett family was hoping 2021 would bring more family time together, but when Doreen went into labor in July, this couldn't be further from the truth.
"I was in there for the full C-section, I was sitting by her and the baby came out and I went over and took pictures to bring back to show her," Tony told Newsweek. "She told me she loved me very much, I told her I loved her. I went out with the baby to take more pictures and everything seemed fine. They were almost finished closing her up when I left. All of a sudden the sirens went off, somebody shut the doors, and all this commotion started. I didn't know at the time that all the people were running to my wife."
The team worked to revive Doreen twice but told Tony and his sister Connie Plunkett that she suffered from a rare amniotic fluid embolism. She was taken in for two emergency surgeries but doctors were unable to stop the bleeding. According to Mayo Clinic, there are only about 12 reported cases of amniotic fluid embolisms in every 100,000 deliveries.
"She never got to hold or hug the baby," Connie told Newsweek. "You just can't imagine a baby going home and not having his mother. That just should not happen."
There is a disproportionate amount of Black women in the United States that die during childbirth from preventable death according to the CDC's Morbidity and Mortality Weekly report. The report states that "most pregnancy-related deaths are preventable" and that pregnancy-related deaths for "black women with at least a college degree was 5.2 times that of their white counterparts."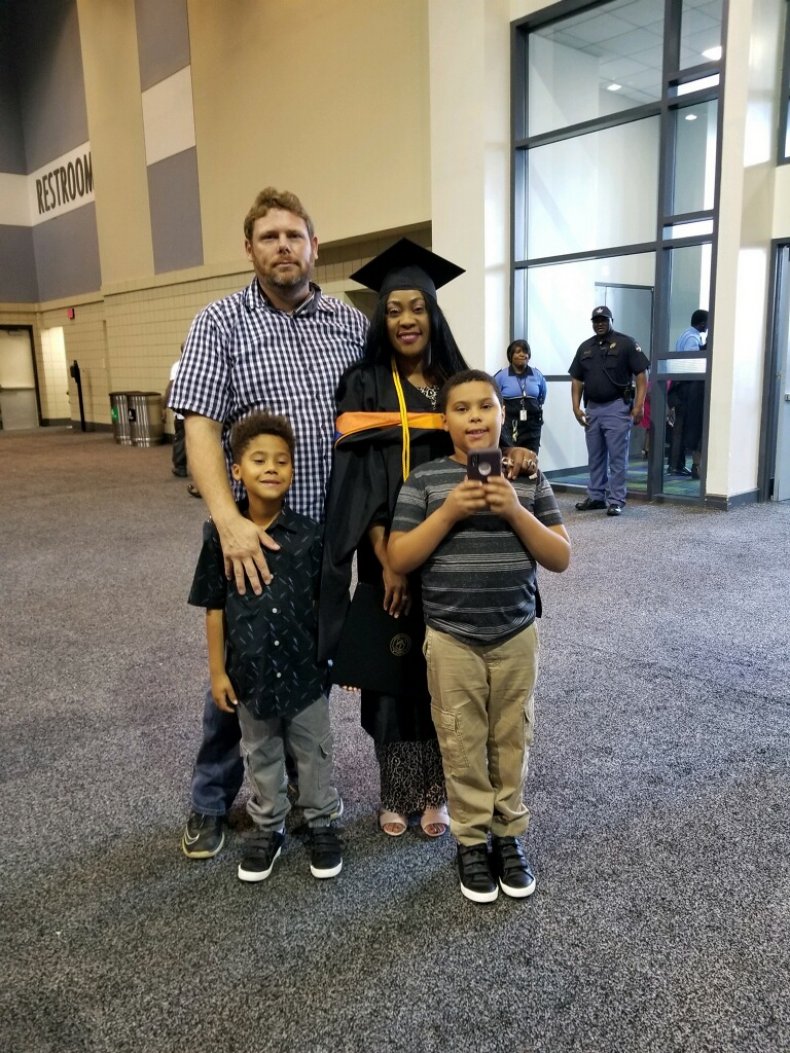 "It's such a significant number," Connie says. "It's three to one in Georgia of African American women dying during or right after childbirth for every one white woman, and that's just wrong on so many levels and we have to figure out why that's happening."
Tony wants the world to remember his wife as he does: selfless, passionate, and a wonderful mother. Not just as a statistic. Since starting her life in the United States, Tony says Doreen had to essentially start over. "She had a master's in Mass Communications in Zambia, but when she came here her education didn't transfer," he explained. "So after our second child was born she had to get her GED and start all over. She then went right into undergraduate and right into her masters." This was all while raising a toddler and a newborn.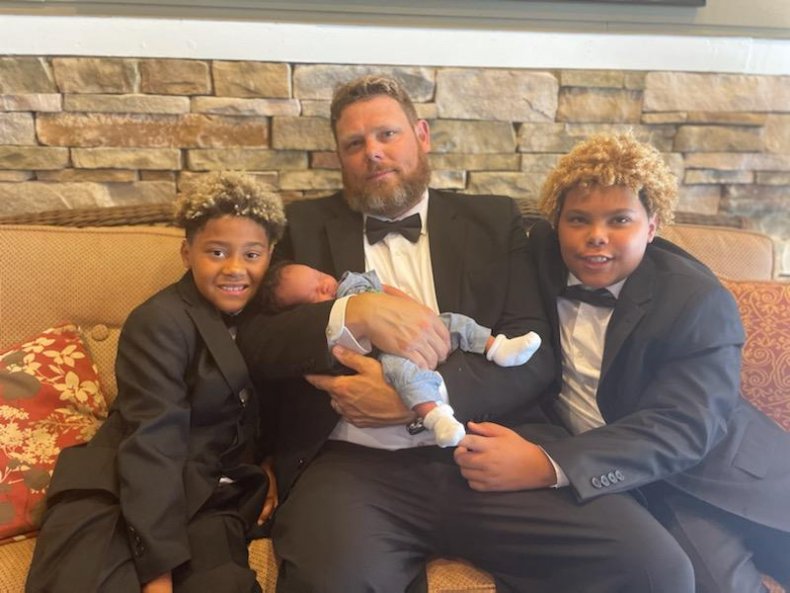 The Plunkett family says Doreen did not have life insurance, and they are working toward advocating for the family and her three sons.
A fundraiser has been created to help Tony provide for the boys and can be found here.