Nurse Fired After Posting Photo in Blackface Beyoncé Costume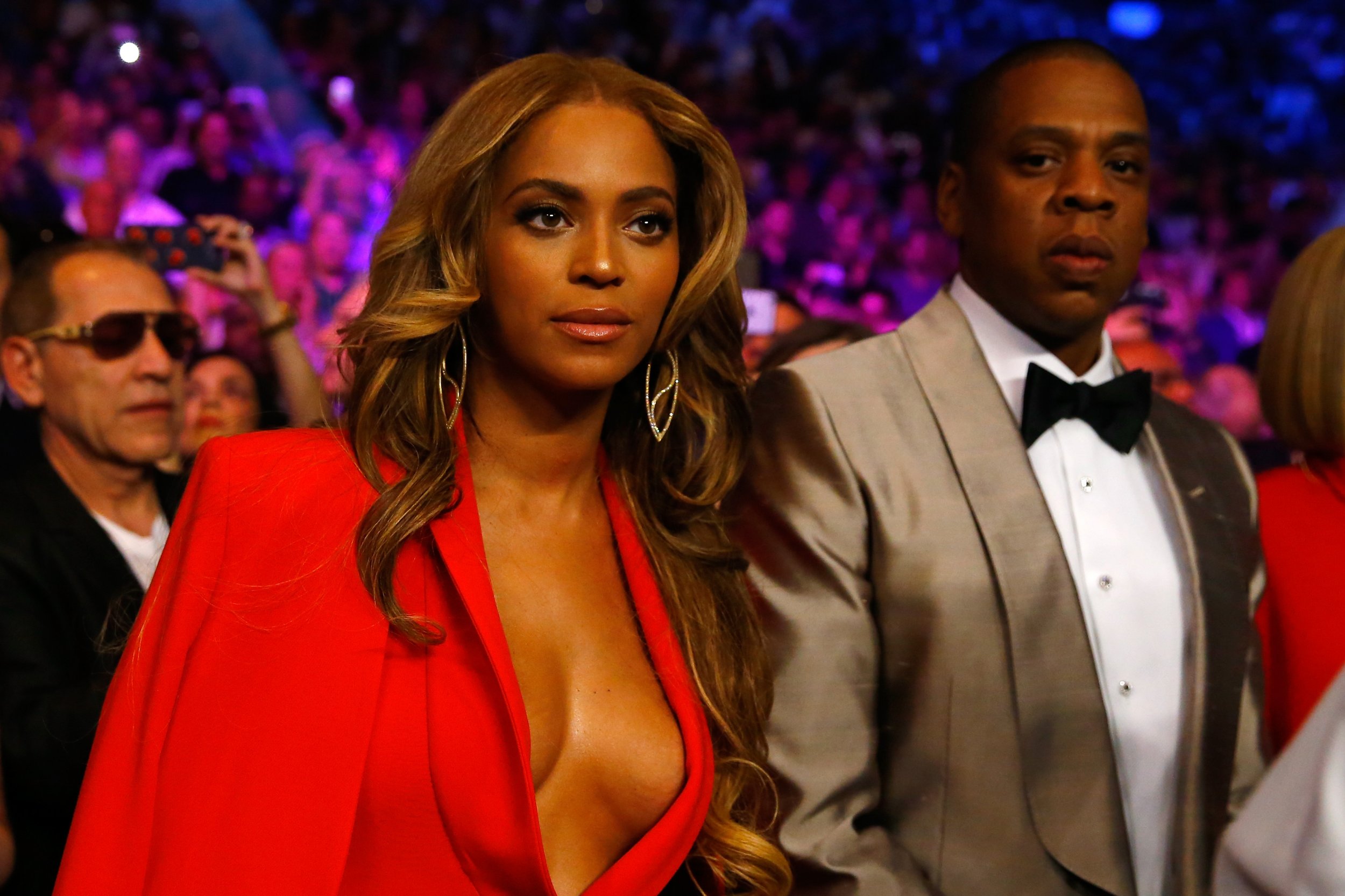 Shelbi Elliott-Heenan, a nurse at a hospital near Kansas City, Missouri, was terminated from her position after a photo circulated online of her in blackface dressed as Beyoncé for a Halloween costume.
Heenan posted a photo on Facebook of herself, in blackface, dressed in a black top and silver skirt standing next to a man dressed in a white t-shirt, a black vest, and jeans. Heenan captioned the photo, "Jay Z & Beyoncé" with the microphone emoji.
The photo, which has been taken down, and Heenan's account has been either made private or deactivated, drew ire on Facebook and calls for Heenan to be fired. One user, Lynese Sade, commented, "I do not feel that it is safe having a racist employee working with the public," according to The Kansas City Star.
Saint Luke's Health System, told KCTV in a statement that the organization became aware of the photo of the Saint Luke's East Hospital employee dressed in blackface at a Halloween event on Monday. The appropriate people were informed of the photo and an investigation was immediately launched. Newsweek reached out to Saint Luke's East Hospital but did not receive a response in time for publication.
Saint Luke's said it was against the company's policy to comment on specific personnel matters, but confirmed that the individual was no longer employed at Saint Luke's.
"Saint Luke's is deeply committed to our culture of diversity and inclusion," the statement said. "It is fundamental to who we are as an organization and we vigorously protect it on behalf of all our patients and employees and expect those who represent us to do the same."
Matthew Osborn, an associate professor of early American history at University of Missouri Kansas City, told WDAF that the racist behavior of her costume shows that America's "racist history is not passed."
"It involved white men donning blackface and performing exaggerated caricatures of African American characters," Osborn explained of the history of blackface. "It was meant to denigrate and lampoon African American people often in settings that were meant to show black people in a position of servitude."
Heenan's costume appeared online just days after Megyn Kelly was fired from her position as host of her morning talk show on NBC for a comment she made about blackface. During a discussion about political correctness with Halloween costumes Kelly said she wasn't sure when donning blackface at Halloween became racist.
"What is racist?" Kelly said. "You do get in trouble if you are a white person who puts on blackface on Halloween, or a black person that puts on whiteface for Halloween. Back when I was a kid, that was okay, as long as you were dressing up as, like, a character."
Kelly later said in an apology that she's never been a "PC" kind of person but now realizes that the behavior is wrong. She added that the history of blackface in American culture is "abhorrent."
A school in Iowa also launched an investigation into one of their teachers, Megan Luloff, after a photo was posted online that appeared to show her dressed in blackface at a Halloween party. On October 21, Luloff and a group of friends dressed as characters from the movie Napoleon Dynamite. Luloff dressed as Lafawnduh, a character who is black, and had dark makeup covering her face.
"I cannot clearly articulate how offensive and appalling it is to people of color," Davenport School District Superintendent Linda Hayes said in a statement. "In light of our recent developments within the district, this was in very poor taste, not to mention totally out of line with regard to professionalism."
Other offensive costumes that popped up during the 2018 holiday season were a man dressed as a KKK member in Mississippi and a man in Kentucky who dressed his son as German Chancellor Adolf Hitler.