Nurse 'Sank Her Teeth Into' Uber Driver in Violent Rampage Caught on Video
An Uber driver is speaking out against a recent passenger he picked up, claiming that mid-ride she became incredibly violent and even bit his neck.
Michael Hassey Jr. shared graphic details of his assault with WFLA8 on Tuesday. According to Hassey, what should have been a routine Uber ride that Saturday evening became a fight for his life when, unprovoked, his passenger reached forward and attacked him.
The woman, later identified as 55-year-old Florida nurse Michele Stilwell, is seen in a bystander video obtained by the outlet locking Hassey, 22, in a chokehold.
"You're gonna die!" she yells. "You're gonna f*****g die!" Hassey keeps his hands up in the air and starts crying in agony.
Undeterred by concerned pedestrians threatening to call the police, Stilwell begins hurling curse words at her victim while tightening her grip. Hassey begins calling out, "I can't breathe! I'm just your Uber driver!"
"Die!" she retorts.
In a moment where he is able to free himself from her grip, Hassey yells, "Please stop! I have done nothing, nothing to deserve this!"
Stilwell then leans over and begins biting his neck. Hassey, who noted in a comment to WFLA8 that he "was raised to never put my hands on a female," at this point tries pulling her off of him.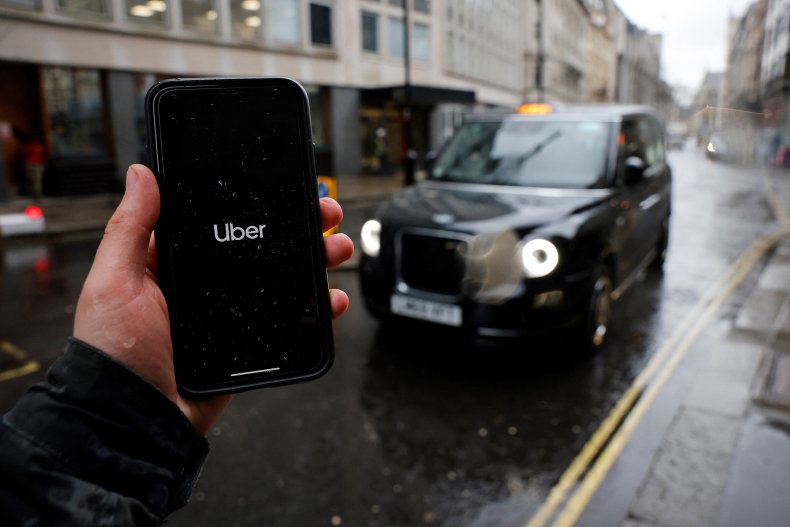 Finally, Hassey is able to free himself and bystanders pull him out of the car. As the video ends, Stilwell climbs into the passenger seat yelling, "My daughter!"
Hassey told WFLA8 that the ride started out normal enough. He picked Stilwell up in Tampa, where her daughter put her in the vehicle and allegedly asked, "I called an Uber for my mother, can you please get her home safe?"
Stilwell promptly fell asleep in the backseat, before waking and beginning her reign of terror.
"She sinks into my neck like a pitbull, shaking her head and stuff," Hassey recalled. "It's like reliving a horror movie."
"I've never been that scared in my whole entire life, I thought I was going to die."
Police later arrested Stillwell and charged her with tampering with a witness and aggravated battery, WFLA8 reported. Officers who arrived on the scene hypothesize Stilwell may have been drunk.
Stilwell's husband neither confirmed nor denied the allegations of inebriation, only telling WFLA8 days later, "She doesn't really remember anything."
He noted that his wife has no memory of the Uber encounter after waking up in the hospital before her arrest. She has since been released on bond.
Hassey also indicated his displeasure with Uber for not checking in on him. The company did release a statement on the matter, saying: "What's been described is disturbing. Violence of any kind is not tolerated on the Uber app, and we immediately removed the rider's access as soon as this was reported to us."
"I'm beyond disappointed in Uber," Hassey said.
Uber attacks caught on camera have been on the rise as of late. Earlier this month in New York, a passenger screamed "this is America" when her driver requested that she put on her mask in the car.