Nurse Says It's Defeating to Have COVID Patients Die Knowing Shot 'Could Make a Difference'
A Louisiana nurse described working with COVID-19 patients amid a surge in new cases as defeating in an emotional video viewed nearly 100,000 times.
Felicia Croft, who works as a COVID ICU nurse at Willis-Knighton Medical Center in Shreveport, explained her experiences in the ICU to ABC News in a video posted to their Twitter account.
"The Delta wave that we're seeing now, people are younger and sicker," Croft says in the video. "We're intubating and losing people that are my age and younger."
She teared up while speaking about the victims who she said will never see their kids graduate or meet their grandchildren. She said her 14-year-old daughter asked her to pray for her friends' parents, who are in her ICU. "One of them may not go home, and the other one's really, really sick too," she said.
"As a nurse, to know that if you can't get these two people home that their kids will be orphans, their 14-year-old could be an orphan," she said. "To know that my daughter may come to me when she gets that call and say 'mom why didn't you save them?' I cannot even explain how that feels as a nurse and as a mom."
Many of the patients she's working with have not been vaccinated, she noted.
"Just to know that there's something that could help and people aren't taking advantage of it," she said.
She said some patients have been vaccinated, but their cases tend to be less severe.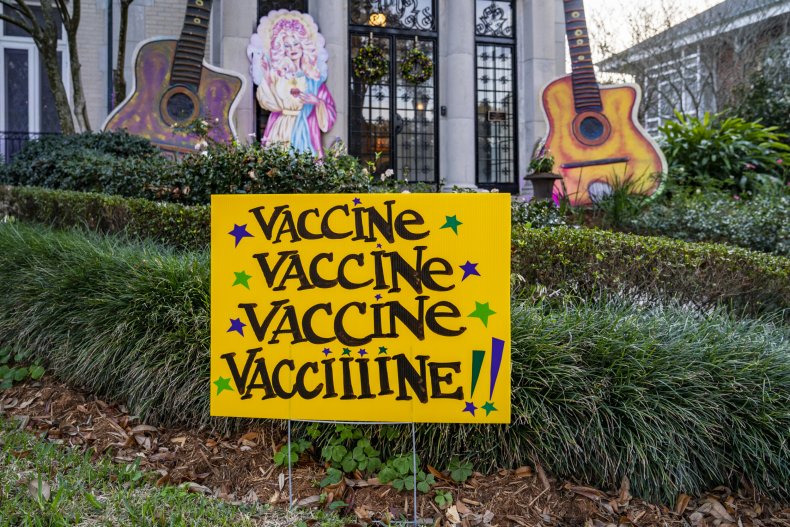 "They usually go home to raise their kids and to hug their husband or their wife," she said.
She described the feeling as defeating.
"I can't explain the feeling of defeat when you do everything, you pour everything into a patient and it's not enough, and then to know they could have gotten vaccinated and it could have made a difference," she said.
Newsweek reached out to Willis-Knighton Medical Center in an attempt to reach Croft but did not hear back in time for publication.
Louisiana is one of many states experiencing a surge in COVID-19 cases as the Delta variant has become the dominant strain in the United States.
On Friday, 5,313 new COVID-19 cases were reported in Louisiana, compared to 591 on June 30, according to data from John Hopkins University. The state also has reported a relatively low vaccination rate. About 36.7 percent of the population has received both doses of the vaccine, compared to just over 50 percent of the population nationally.

 Hospitals in the state have reported a rise in the number of pregnant women being hospitalized for the virus.