COVID-19 is not only taking a terrible toll on nursing homes in terms of lives lost. It's also reinforcing a dangerous myth that they're not places you go to recover—they're where you go to die.
Senior and skilled nursing care are vital pillars of our health care infrastructure and have been for years. Over time, nursing homes have stepped up to fill a critical care gap by offering skilled services to those recovering from serious illness or surgery—services that previously fell on hospitals. Today, nursing homes provide respiratory therapy, kidney dialysis, wound care, intravenous drug administration and stepped-down intensive care, as well as speech, physical and occupational therapy. In fact, prior to COVID-19, nursing homes were the dominant provider of ventilator care in the state of Maryland, and our patients' outcomes have been excellent.
Yet, according to a recent New York Times report, nursing home residents and workers may account for a third of coronavirus deaths in the United States. Other estimates are even higher. It's absolutely devastating. And it's why we need support.
To be clear, the rehabilitation patients and long-term care residents receiving quality care in nursing homes are largely individuals who are 60-plus with pre-existing chronic health conditions—exactly the factors that make a person more likely to contract and die from COVID-19.
In the past few weeks, nursing home employees have seen their roles morph from acts of care and compassion into profiles in courage. Daily routines of intimate care in close quarters—everything from bathing and complex medical procedures to meal service—now carry the added weight of a potentially fatal infection for both residents and staff.
But even as headlines highlight the heartbreaking impact that COVID-19 is having on nursing homes, our workers continue to do their important work.
The truth is that in the lead-up to this pandemic, we simply weren't given the same priority as our hospital partners and other health care providers. Similarly, while hospital workers and EMTs are viewed as heroes, nursing homes and our employees are largely overlooked, despite the indispensable work we do. Our employees are proving themselves to be not just essential workers, but frontline health care warriors.
As president and CEO of the Health Facilities Association of Maryland, I began the new year lobbying Maryland lawmakers for a modest increase in Medicaid funding. Now, my state executive colleagues across the country and I are working day and night to get adequate testing and personal protective equipment (PPE) to frontline health care heroes in nursing homes.
I'm practically begging my personal connections for PPE. Recently, I managed to scrounge up 20 gowns for a facility in need. They needed 30; I got 20. That was a win.
Additionally, even before coronavirus hit, nursing homes and our staff were facing an uphill battle with Medicaid. Medicaid is the largest payer for long-term care in the United States, and because of limits in the budgets of state governments, it covers just a fraction of the actual cost of care in most states. This means that many skilled employees are paid at or just above minimum wage.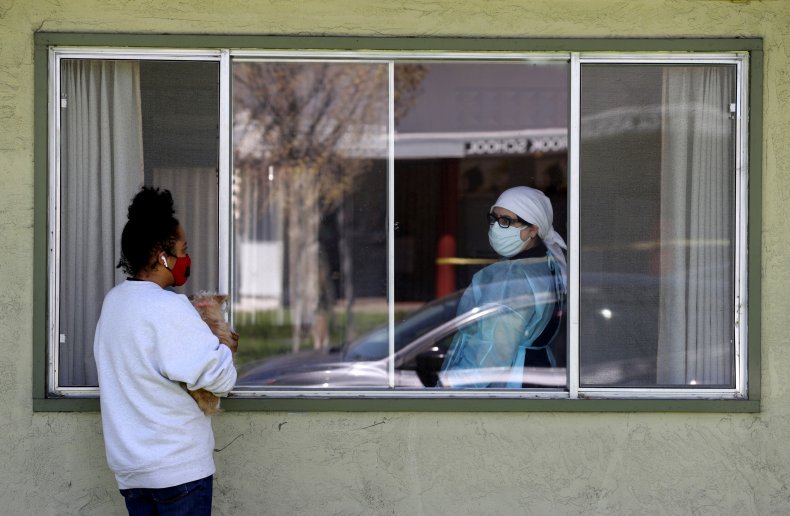 Today, in the eye of the storm, our nursing home employees continue to stand strong. The primary duty of every team member, from cooks and custodians to nursing aides and doctors, is to keep the virus out, to fight it hard when it gets in and to keep residents and colleagues safe and healthy.
We are doing much more with much less (including limited access to testing and crisis levels of PPE), and we're doing it without a lifeboat. Nursing homes like us can't close our doors. Our employees can't work remotely. Like all health care providers, we've lost too many of our patients and too many of our colleagues.
COVID-19 came on fast. We knew about the existing inadequacies in our health care system—but this crisis has exploited and exacerbated them, especially in nursing homes.
Every day, we continue reading grim statistics, but stories of courage from our industry's frontlines are still not making the news. We should look beyond the headlines to the nursing home employees who work tirelessly to help those regardless of the risk, reward or recognition.
Joseph DeMattos Jr. is president and CEO of the Health Facilities Association of Maryland.
The views expressed in this article are the writer's own.