Nursing Home Employees Accused of Encouraging Dementia Patients To Fight, Later Posting It To Social Media
Three women working at a nursing home in North Carolina allegedly organized a fighting ring earlier this year that included two elderly residents who suffered from dementia.
The women are accused of recorded a confrontation between two residents at the Danby House in Winston-Salem, rather than stepping in to stop it, according to a North Carolina Department of Health and Human Services report obtained by The News & Observer.
While staff members recorded the fight, one resident struck another. That prompted one resident to strangle the other "with her face turning red," the report states. According to the report, both residents have been diagnosed with dementia.
Staff members egged the residents on and could be heard saying, "punch her in the face," according to the report. A worker could be heard saying, "Are you recording? You gonna send it to me?" The video was later posted to social media.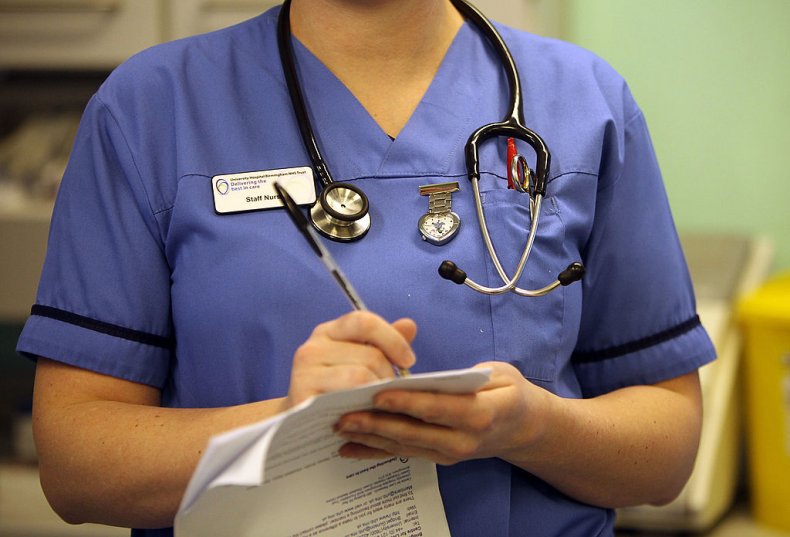 The video shows an employee pushed a female resident "into a room, turned off the light and yelled to the resident to go to sleep and then closed the door leaving the resident in the dark room," the report states.
In addition, the video showed a resident on the ground and unable to get up.
Winston-Salem police announced on Friday that three former workers at the assisted living facility faced charges of assaulting people with disabilities. The charges were related to complaints from June.
The Winston-Salem Journal reported that the women were Taneshia Deshawn Jordan, Tonacia Yvonne Tyson and Marilyn Latish McKey, arrested on October 2, 3 and 10, respectively.
A July report by the Department of Health and Human Services stated that employees at the Danby House did not have proper training, sometimes did not feed residents their medications as needed, and did not review or audit their patient charts in a timely manner.
A spokesperson for Danby House in a statement to Newsweek on Monday said the facility has a "zero-tolerance policy for the mistreatment of those in our care, and as such, McKey, Tyson and Jordan were terminated immediately in June when community management was alerted to this situation.
"Administrators have been working closely with the Winston-Salem Police Department throughout its investigation to ensure justice is served," the statement continued.
Affinity Living added that it has implemented more training for staff and as well as intense vetting for new and current employees, and that the leadership has changed in recent months.
"Also, just to point out, the investigation was related to one isolated incident, which resulted in the former staff members' arrests," the spokesperson added. "Given the fact this happened once, the notion of 'fight club' although attention-grabbing, is not wholly accurate."