Nursing Homes in the U.S. Are Drugging Elderly Residents With Dangerous Antipsychotics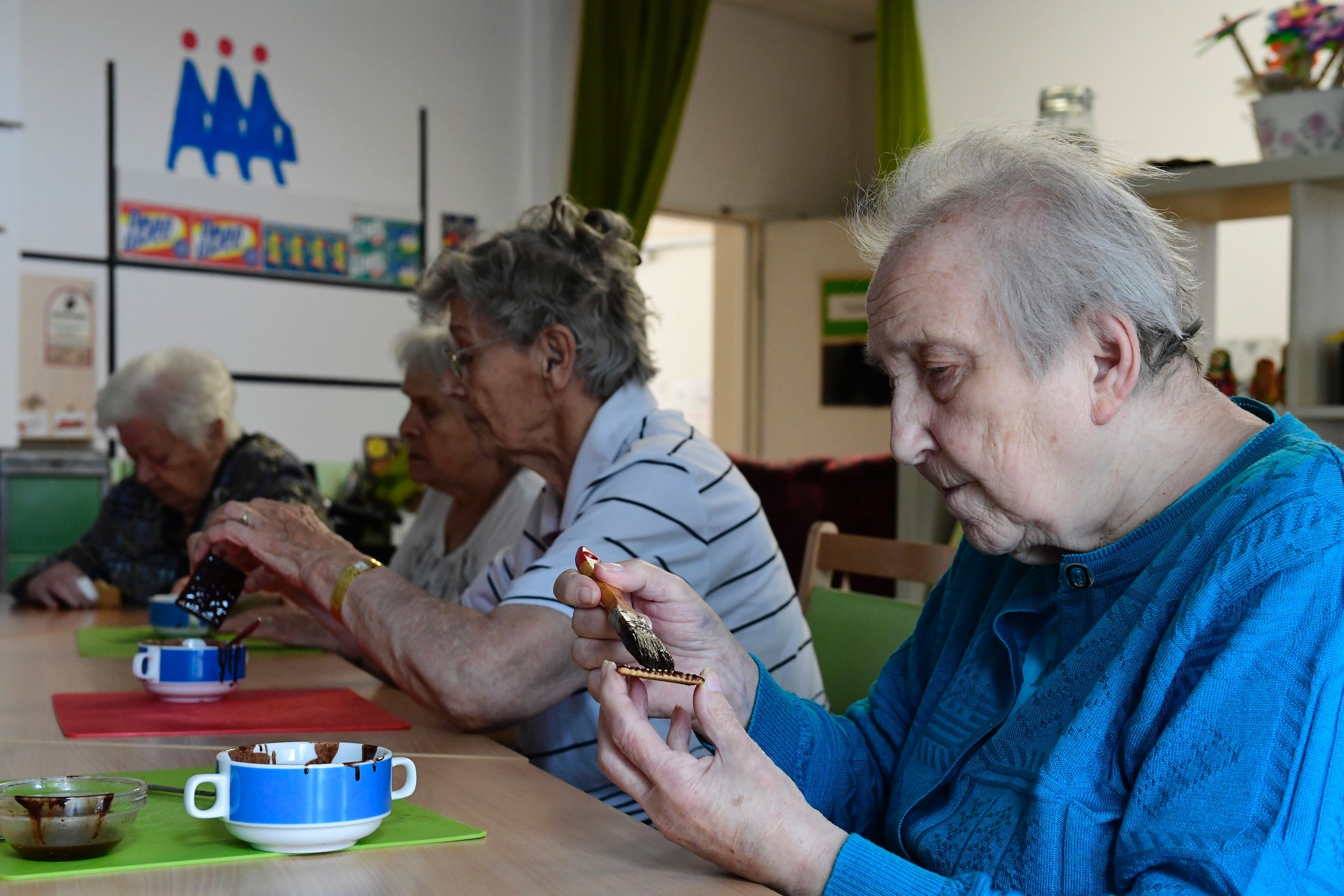 More than 175,000 people with dementia in American nursing homes receive potentially dangerous antipsychotic drugs, according to a report released Monday by Human Rights Watch.
These drugs, which include Risperdal, Seroquel and Abilify, are typically used to treat post-traumatic stress disorder, serious depression and anxiety and schizophrenia, according to the National Institute of Mental Health's website, which also acknowledges that the drugs are often used in combination with others to manage dementia.
"All too often, staff justify using antipsychotic drugs on people with dementia because they interpret urgent expressions of pain or distress as disruptive behavior that needs to be suppressed," stated Hannah Flamm, an NYU law school fellow at Human Rights Watch, in an article posted on the organization's website.
However, these drugs carry a "black box warning," the strongest possible warning the Food and Drug Administration can apply, indicating that people with dementia have a higher risk of death if they are given these drugs. The FDA put that warning in place more than 10 years ago.
Researchers with the non-profit organization combined federal data with interviews and nursing home visits to reach their conclusions. One Kansas director told Human Rights Watch that antipsychotics are "a go-to thing."
But the drugs may actually be used less now than they once were. Data from the Centers for Medicare and Medicaid Services showed the percentage of people in nursing homes who had been given antipsychotics decreased nearly 10 percentage points between 2011 and 2017, from 24 to 16 percent. The National Partnership to Improve Dementia Care in Nursing Homes, which CMS established in 2012, has set a goal for antipsychotics use to decline further by the end of 2019.
Some experts wonder just how that decline has been achieved. Dr. Jerry Gurwitz, chief of geriatric medicine at the University of Massachusetts Medical School, told the Associated Press that the decrease is "one of the most dramatic changes I've seen in my career," but wondered if nursing homes were now using other medications instead of antipsychotics. (Gurwitz wrote a paper detailing the decrease for JAMA in July 2017.)
One thing that may not be driving the decline are federal regulations, the report notes. Nursing homes received more than 7,000 citations for violations of the Nursing Home Reform Act of 1987 related to antipsychotic drugs over more than three years. However, 97 percent of those citations didn't carry financial penalties.