By the time Joe Naegele left Hillcreek Rehabilitation and Care, he appeared a shell of the man who entered. The 87-year-old's face was gaunt and his hair disheveled. Speaking exhausted him. It took three women to hoist his body out of a wheelchair and onto the pillows his niece, Theresa Hutchins, had laid across the passenger seat of her SUV. "He looked like a corpse," she said.
Hutchins pulled her uncle from the Louisville, Kentucky, nursing home less than a month after he was admitted in December 2020. The octogenarian had checked into the facility for physical therapy following a COVID-19 hospitalization, she said. Instead, his stay was a veritable death sentence, according to a lawsuit filed on Hutchins' behalf in 2022.
Naegele's weight plummeted at Hillcreek, his niece said. Barred from visiting him because of the pandemic, the 58-year-old accountant said she did not receive regular updates on her uncle's eating habits. The lawsuit says he suffered from malnutrition and dehydration.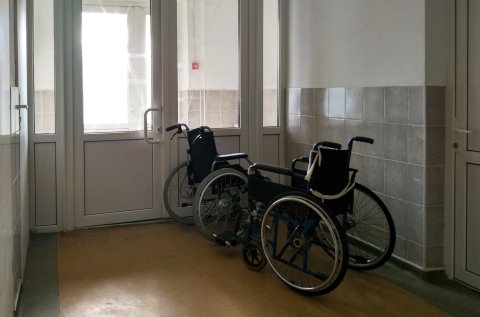 A day after leaving the nursing home, Naegele was back at Robley Rex VA Medical Center. Hospital records state he looked "emaciated" and was 23 pounds lighter than when he arrived at Hillcreek, a weight loss 10 times greater than the nursing home logged, according to documents Hutchins provided Newsweek. He died in March 2021 in hospice care from complications related to Alzheimer's disease; his death certificate listed malnutrition as a contributing condition. "There was no way he could come back, because it was just too much trauma on his body," Hutchins said.
Her complaint is one of six wrongful death lawsuits filed against Hillcreek by families of former residents since early 2021, court records show. Five additional families are suing the nursing home for alleged negligence.
Backlog Has Roots in Pandemic
Despite the slew of accusations, Hillcreek's last documented annual health and safety inspection from the state of Kentucky was in early 2019. The facility is far from alone. About 4,500 of the nation's more than 15,000 nursing homes were reported overdue for an inspection as of mid-February, federal health data shows. Of those, more than 1,500 facilities' last documented inspection occurred before COVID-19 was declared a national emergency, according to the federal Centers for Medicare & Medicaid Services (CMS), which contracts with state health departments to oversee the industry. Federal law requires nursing homes to be inspected at least every 15 months.
Health experts say the backlog poses a significant threat to the 1.1 million Americans living in nursing homes, many of whom require around-the-clock medical care and assistance. Inspection results also are the cornerstone of the federal Five-Star Quality Rating System, public rankings that help consumers compare and choose facilities. "Imagine if health inspectors weren't going into restaurants anymore," said Lindsay Peterson, interim director at the Florida Policy Exchange Center on Aging. "This is [the states'] primary tool for not only monitoring nursing homes but laying down an expectation that the nursing home deals with its problems."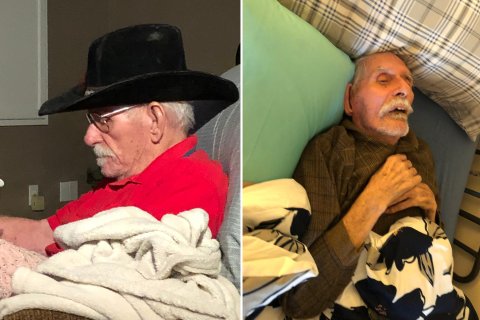 The diminished oversight coincides with a critical moment for nursing homes. Amid a nationwide nursing shortage, the industry's workforce remains at its lowest level in nearly three decades, according to the American Health Care Association, a trade group representing long-term care providers. Academic research has established a clear link between understaffing and declines in care, particularly when it comes to preventing bedsores, which can cause life-threatening complications, Peterson said.
Today's backlog began forming in early 2020, when federal officials paused annual inspections to curb COVID-19 spread among fragile residents. The blanket moratorium ended that August, but the pileup continued for another year. CMS had encouraged states to focus on narrow investigations into nursing homes' infection control measures and severe complaints. In November 2021, the agency directed health departments to resume annual inspections "on a regular basis" if they had not already, prioritizing facilities facing serious issues such as abuse, neglect and understaffing.
Yet states across the country have continued to fall short. The national backlog, which had been slowly shrinking, plateaued in the summer of 2022. In the worst-performing states—Kentucky, Idaho and Maryland—CMS reported more than three in four nursing homes were behind schedule. So were more than half of facilities in Alabama, Delaware, Missouri, New Jersey and Tennessee. Even states with smaller backlogs are conducting annual inspections less often than before the pandemic. Nationwide, about 9,400 happened in 2022, down from more than 14,600 in 2019.
Many health departments say they can't retain or recruit enough surveyors to catch up, blaming a mixture of retirements, employee burnout, lingering fears of COVID-19 and uncompetitive wages caused by stagnant federal funding. Kentucky reported less than one in five of its surveyor positions had been filled as of October 2022. Desperate officials have been striking contracts with private companies that build their own ranks of surveyors, in part, by poaching state employees, further depleting government workforces.
'A Throwaway Society'
Meanwhile, serious complaints against nursing homes are up in parts of the country, including Kentucky, Idaho and Missouri. CMS requires surveyors to investigate egregious allegations within days. Experts say while that is vital, it can divert attention from comprehensive annual inspections, which also serve residents too infirm to file grievances. Some families don't know how to lodge complaints, and filing a lawsuit doesn't always draw the attention of health officials. "It's typically a very vulnerable population, and the survey process is what's there to protect them," said Toby Edelman, senior policy attorney for the Center for Medicare Advocacy. "We can't expect residents to be the ones to carry the ball for themselves."
Hutchins is not the only family member suing Hillcreek. Former resident Dean Poynter died covered in bruises and bedsores, his son's lawsuit stated; Wanda Durr, an 80-year-old diagnosed with dementia and Parkinson's disease withered to "skin and bones" before Hillcreek admitted her to a hospital's intensive care unit, her family alleged through their attorney.
Laryssa Whitfield, 45, said she withdrew her disabled son from the nursing home after a harrowing video chat one night in July 2021. She said she and her daughter watched Tony Maxwell slide out of his bed and crash face down onto the floor, where he spent the next 10 minutes.
Maxwell, 28, had already fallen multiple times since arriving at Hillcreek the month prior, and Whitfield said staff had assured her they would place a floor mat next to his bed. She saw it leaning against the wall as her son cried out in pain.
Whitfield said she called the nurse's station to no avail. Two workers eventually came to help, one explaining they were spread thin. "She confirmed what I needed to know right there. They didn't have the staffing that they needed to take care of my son," said Whitfield, whose lawsuit also says Hillcreek left Maxwell in old bandages and dirty underwear for long periods.
In the summer of 2022, CMS downgraded the nursing home's overall rating from two stars to one, while also deeming its staffing levels and employee retention "much below average," federal data shows.
Hillcreek's parent company, Exceptional Living Centers, which took over the facility and several other Kentucky nursing homes in October 2019, declined to comment on the wrongful death and negligence lawsuits. Court filings show Hillcreek has generally denied wrongdoing in the cases, including arguing that any injuries may have been residents' own fault or caused by a third party.
A spokesperson for Exceptional Living Centers said the company employs several measures, including self-inspections, to ensure residents receive proper care at its more than two dozen long-term care communities spanning Kentucky, Tennessee and the Rust Belt. The company's nursing homes average close to a three-star rating for patient care and outcomes, one factor in the overall quality rating, the spokesperson said.
Those assurances did not comfort Hutchins. "People think of seniors as a throwaway society," she said. "I want facilities like this to be held accountable."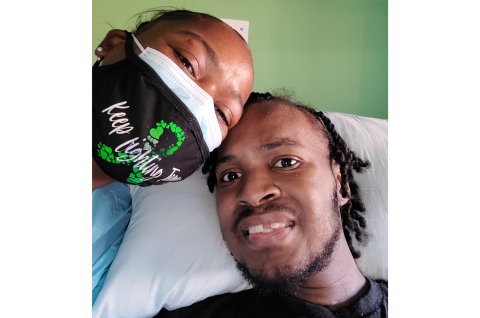 'A Job That Consumed You'
For decades, annual inspections have enforced federal standards of care at nursing homes. Underperforming facilities can face hefty fines and lose funding from Medicaid and Medicare, public health insurance programs that pay out tens of billions to the industry each year.
The inspection process is both meticulous and exhausting. Surveyors arrive unannounced and spend days watching nursing home staff dress wounds, administer medications and prepare meals. They interview residents and comb through medical records for signs of neglect or abuse. Overnight travel is common, as is working through weekends. Inspection teams can contain an array of healthcare professionals, but each is required to have at least one registered nurse, many of whom can earn far more in other roles.
For these reasons, health departments endured staffing problems for years even before the novel coronavirus appeared, but the pandemic added fuel to the fire. Some surveyors took lucrative opportunities with travel nursing agencies, while others opted to retire early or find work with less risk of COVID-19 exposure.
In Kentucky, an employee exodus has left surveying teams understaffed and inexperienced. As of October 2022, most remaining workers had less than three years of experience, which the state admits "affects the quantity and quality of our work product," according to a letter written to federal officials and obtained by Newsweek.
In 2022, surveyors inspected three dozen or so of the nearly 280 nursing homes under their purview. Like Hillcreek, more than half of all facilities' last documented inspection was prior to 2020. (States typically take two to four months to post inspection results to the CMS national database, the federal agency reports.)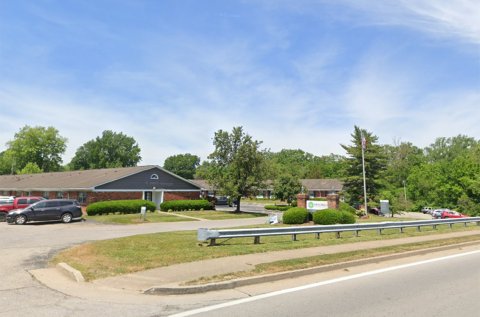 Following repeated interview requests from Newsweek, the state's health department said in a statement that its priority was investigating individual complaints against nursing homes. "Like national trends, Kentucky has seen a significant increase since the onset of the pandemic in both frequency and severity of allegations and complaints that have been voiced," wrote Susan Dunlap, spokesperson for the Cabinet for Health and Family Services.
Dunlap did not respond to specific questions about staffing. Instead, Newsweek spoke with six former surveyors and obtained public records from the state to understand how the current crisis formed.
There were clear signs that staffing was in a tailspin, the ex-employees said. After multiple seasoned surveyors left in 2021, workers filed a grievance demanding the state raise wages to compete with private employers. It can take years for new hires to become adept at the job, so they expected an urgent response. Agency officials responded that nothing could be done.
"It all went sour after," said Trish Liford, 48, a registered nurse who resigned in August 2022, following a decade of service. "You're sitting there watching a job you had planned on staying [in] catch fire, and no one's trying to put it out."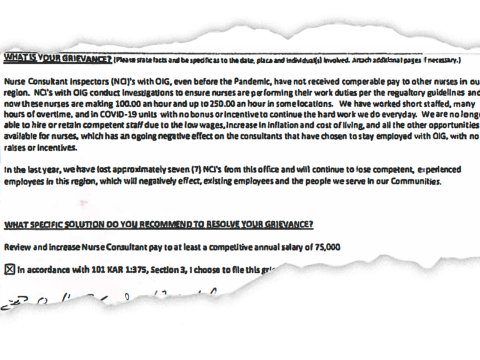 In July 2022, Kentucky gave all state employees an 8 percent raise, and its surveyors who are registered nurses make between $54,000 and $58,000 per year, records show. On average, registered nurses across the state make closer to $67,000, the Bureau of Labor Statistics estimates.
One registered nurse, who left shortly before the blanket wage increase, said she received a single raise during her eight years as a surveyor. Like her colleagues, Terry Harrison said she believed deeply in protecting nursing home residents, but short-staffing intensified her long-held frustrations with the job.
Tasked with investigating complaints for much of her career, Harrison and a small team arrived at a new nursing home almost every week, clipboards in hand. Each worker was assigned a hallway, where they interviewed every resident and their caretakers, jotting detailed notes in blue ink. Workdays frequently stretched past 12 hours, with evenings spent conducting phone interviews and compiling notes back at their hotel. "It was just a job that consumed you," Harrison, 61, said.
She reached her breaking point in early 2022, when the state demanded surveyors complete investigations at what she described as unsustainable speeds. Most of the positions in her regional office were empty, and more coworkers were planning their exits. If Harrison had stayed another year before retiring, she said the state would have paid her entire health insurance premium for life. She submitted her resignation instead.
An avalanche of complaints has compounded Kentucky's annual inspection backlog. Thousands filed during the pandemic claimed residents were in "immediate jeopardy," a serious allegation that must be investigated within two business days. The state rarely met this requirement in 2022, and health officials have suggested CMS allow them to discard complaints over a year old because they are "nearly impossible to investigate," records show.
Sherry Miracle, 63, recalled feeling "rushed to death" trying to close complaints as fast as possible, a duty she was assigned during the pandemic. Unlike Harrison, she visited as many as four nursing homes each week, some hours apart. The former surveyor said she would push herself to conduct a thorough investigation, only to not have time to complete the paperwork documenting her findings. "We just kept getting further and further behind," she said.
It seemed backward to investigate complaints at the expense of inspections, which often corrected problems before anyone was harmed, Miracle said. Some former surveyors worry that Kentucky is now stretched too thin to monitor its nursing homes. The state has a long-term care ombudsman program, but its advocates have no authority to force facilities to fix problems.
"I wouldn't want to be in a nursing home right now," Harrison said. "Patients die every day. You just have to wonder: Are they being turned and repositioned the way they're supposed to? Are they being fed?"
Abused Residents, No Inspections
Elsewhere in the country, nursing homes cited for abuse have gone years without a documented annual inspection. That includes a Prestige Care and Rehabilitation location in Idaho's panhandle, where a complaint-driven investigation in the summer of 2022 found staff did not prevent a man living at the facility from groping a female resident and watching another undress. Less than a month later, another investigation found a resident was treated at an emergency room twice in a matter of days for maggot-infested foot wounds that were deep enough to expose tendons, records show. In a statement, Prestige Care said it immediately acted to correct the problems and is now in "full compliance with all regulations."
It will be years before Idaho conducts inspections in a timely manner, thanks to a slew of recent retirements, state health officials said. Five of 17 surveyor positions were filled as of mid-February, and four more workers were in the onboarding process, they added.
In Maryland, the Bel Pre Healthcare Center was fined close to $200,000 in early 2022 after an investigation determined a nursing assistant grabbed a resident by the neck during an argument months earlier. In a separate incident, a resident "sexually inappropriately touched" another resident twice in three months, the same investigation found. State health officials did not directly answer questions why the facility's last documented inspection was three years ago.
Maryland has the largest inspection backlog in the nation—almost 85 percent of its nursing homes were overdue one as of mid-February, federal data shows. Officials have blamed a cyberattack in late 2021 that, they said, halted their progress for five months. However, they added the state never stopped investigating complaints. "I don't want to leave the impression that we have not been in nursing homes, because we absolutely have been," Dr. Jinlene Chan, the state's deputy secretary for public health services, told Newsweek.
Filing a Nursing Home Complaint
Residents, their loved ones and caretakers can file complaints against nursing homes with their state's health department.
Officials investigate health and safety concerns, prioritizing complaints based on each allegation's severity. Some investigations start in a matter of days, while others take longer to begin.
Many states ask that complaints include details on what happened, who was involved and when and where the event occurred.
Find your state health department's phone number and where to file a complaint on their websites: https://www.cms.gov/medicare/provider-enrollment-and-certification/surveycertificationgeninfo/contactinformation
Competition From Private Companies
Unable to replenish their thinning ranks, some states are entering contracts with private companies that conduct inspections and investigate complaints.
Idaho is spending savings from staff vacancies to pay Healthcare Management Solutions in West Virginia more than double the hourly rate it affords its own surveyors. "With their help, we still struggle to meet CMS performance expectations, but we would have no chance of meeting expectations without them," the state reports.
Last summer, Kentucky officials inked a two-year, $1.8 million agreement with CertiSurv. The Tennessee-based company will receive as much as $29,000 for each inspection it completes, more than half the annual salary paid to many state surveyors.
Business is booming for CertiSurv, founder and CEO Bob Feurer said. Formed in August 2019, the company is working in more than a dozen states. Demand is so great that he limits how many inspections clients can purchase. CertiSurv employs about 75 surveyors, but Feurer estimates he could put four times that many to work.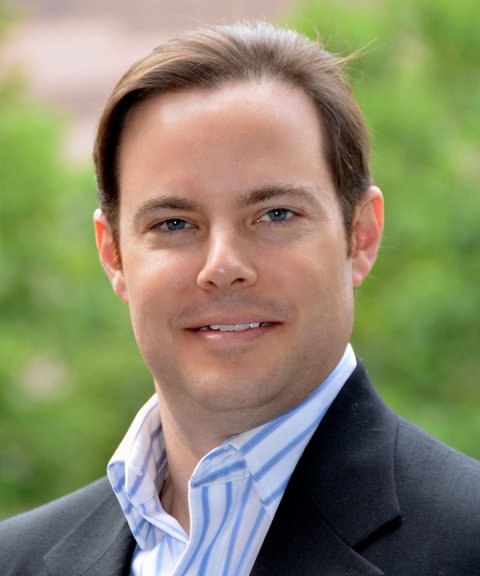 Bob Feurer, founder and CEO of CertiSurv, a private company conducting nursing home surveys for some states, says employees working in the private sector can earn three times what they do as public servants.
Courtesy of Bob Feurer, CertiSurv
If companies like CertiSurv continue to grow, it could cost states more than money. Private employers cannot certify new surveyors, Feurer said. Instead, they must hire former government employees, or poach talent from state health departments. Pay is one of the biggest draws. Feurer said some employees earn triple what they did as public servants. "It's somewhat life-changing for some of the surveyors we get," he said.
For Gina Harris, working at CertiSurv allows a work-life balance she never had as a state surveyor in Virginia or as an executive at a long-term care facility. The job requires nationwide travel, but Harris said she can take off as much time as she chooses. "I'm present at home, and I think that makes a huge difference," she said.
Recruiting state workers has caused friction with some health officials, but Feurer said CertiSurv is stopping burnt-out surveyors from leaving the workforce altogether. The company does not advertise open positions in states where it has contracts. Feurer said he hopes federal officials will allow private companies to certify new surveyors. "We could start immediately," he said.
One aspect of CertiSurv's business raised concerns for a public policy expert. The company provides consulting services to nursing homes, a potential conflict of interest, Harvard Kennedy School professor of democracy and citizenship Archon Fung said. "If you conduct a tough inspection on somebody, does it become harder for you to get that nursing home as a client for your consulting services later on?" he asked.
Consulting is a small part of CertiSurv's operations, Feurer said. The company alerts states about nursing homes it is advising, so it won't be assigned to inspect them. "Our top goal is to ensure that facilities are doing what they're supposed to when it comes to the care of residents," he said.
Federal Funding Frozen
CMS officials declined Newsweek's interview request to speak about the nation's annual inspection backlog.
In a series of written statements, the agency said it diverted resources from inspections during the first two years of the pandemic so surveyors could scrutinize infection-control measures at nursing homes. "With the termination of the public health emergency in May, CMS will continue to work closely with states to bring all oversight activities to pre-pandemic operational levels," chief medical officer Dr. Lee Fleisher wrote.
Prior to the pandemic, the agency made limited efforts to hold states accountable for missing deadlines, according to one federal oversight office. CMS imposed few formal sanctions, reduced financial penalties and did not track the effectiveness of corrective action plans, the inspector general for the Department of Health and Human Services determined early in 2022.
Congress now has its eye on the issue. In September, the Senate Special Committee on Aging requested health departments in every state provide information about surveyor shortages and what could be done to fix them. The panel has not released its findings, but Newsweek obtained responses from a sample of states with the largest and smallest inspection backlogs. One solution appeared over and over: Increase surveyors' salaries.
Federal funding for the job has remained stagnant since 2015. For 2022, President Joe Biden proposed raising the annual budget of $397 million by $75 million, but it was not approved by Congress. A one-time $100 million infusion of CARES Act money will sunset in September 2023.
How the Five-Star Quality Rating System works
Each month, CMS assigns nursing homes an overall quality rating of one to five stars. The higher a facility's rating, the better performing it is, according to federal health officials.
Three metrics make up overall ratings. Each is also measured on a five-star scale.
Health inspections: Based on problems identified during a nursing home's three most recent annual inspections, as well as substantiated complaints.
Staffing: Based on staffing levels and employee retention. Calculated using quarterly payroll data.
Quality measures: Based on care and outcomes for both short-term and long-term residents. Some measures include hospitalizations, pressure ulcers and COVID-19 vaccinations.
Some states are exploring their own solutions. Pennsylvania and North Dakota are paying retired surveyors to work on a temporary basis. In Arizona, one state lawmaker has a bill to outsource all surveyor work to the private sector starting in July 2024. "We can hold them accountable a lot better because we can just fire them. If they're not doing a good job, we hire somebody else," said state Sen. Steve Kaiser, a Republican representing northern Phoenix. His bill, which was introduced in late January, would also require biannual inspections. It is opposed by both the nursing home industry and the Arizona Public Health Association.
In 2022, Louisiana hiked its entry-level salary for registered nurse surveyors from $53,000 to $76,000. The state has about as many nursing homes as Kentucky, but almost none are overdue for inspections and serious complaints have returned to pre-pandemic levels. Once-vacant positions have been filled, and the state has not contracted with outside companies. State officials did not provide how much more they were paying for the salaries each year, but they said CMS funding helped shoulder the cost.
Uncertainty still looms in other parts of the country, even as a "silver tsunami" of aging baby boomers is expected to dramatically increase the nation's elderly population in coming years. Whether officials in statehouses or on Capitol Hill will pony up additional funding for inspections remains to be seen. If no one does, nursing home residents could continue to pay the price.
Michael Scott Davidson can be reached at m.davidson@newsweek.com or find him on Twitter at @ByMSDavidson.
Key References