Nursing Homes, Healthcare Workers Expected to Get COVID Vaccine First, Teachers Will Have to Wait
Front line health workers and residents of long-term care facilities are expected to receive the vaccine for COVID-19 before other demographics, according to a Tuesday recommendation by the Advisory Committee on Immunization Practices (ACIP). Educators, under pressure to hold in-person classes, may not receive the vaccine until later.
Decisions made by the ACIP are not legally binding. Currently, no vaccines have been approved by the Food and Drug Administration (FDA) for general use. However, two vaccines in Phase III trials are expected to be reviewed for emergency use in December.
With the virus surging across the country, some teachers believe they should be on the highest tier of priority for receiving a vaccine. Others disagree with that opinion, stating that health care workers should be first in line.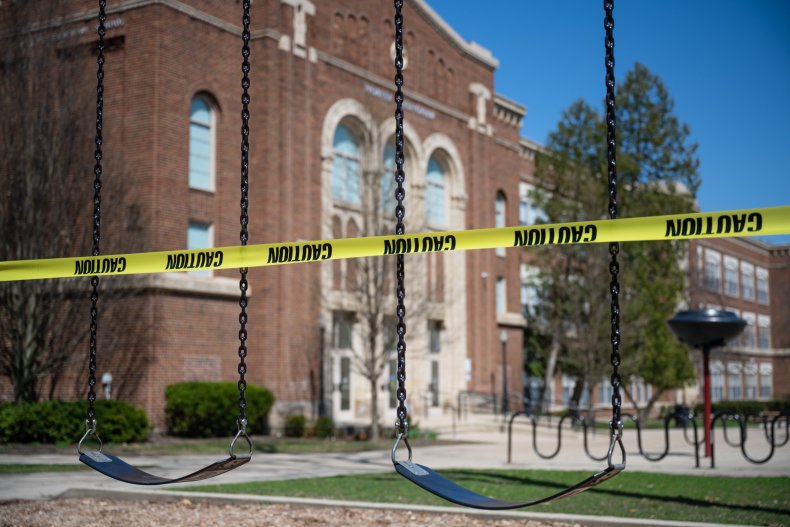 Illinois Governor J.B. Pritzker addressed the teacher vaccination issue during a COVID-19 news briefing on Monday. "Teachers are very important," said Pritzker, "but I also want to recognize that we have a lot of frontline workers, cafeteria workers in hospitals for example, who are just as deserving."
However, a Monday letter sent to the CDC by the Learning First Alliance claims that vaccinating teachers could be a crucial factor in keeping public schools open amid the pandemic.
"If school personnel could be vaccinated early in the process," the letter read, "school buildings could even serve as vaccination centers for the general public, as schools are a centerpiece of almost every community and served important roles during the mass polio vaccinations. This could help a vaccination program reach its goals more quickly and effectively."
Newsweek reached out to the National Education Association for comment.
Meanwhile, some education experts worry that the COVID-19 pandemic may lead to increased instances of teacher burnout. In an October interview with Teach for America, clinical psychologist Dr. Richard Shadick said the stress placed on educators by the coronavirus pandemic is unique.
"There is no end in sight for the pandemic," Shadick said, "and this ambiguity can lead to an overwhelming sense of loss control. Arguably this makes for a more insidious form of burnout, one that is harder to shake off."
In California, members of the San Francisco Board of Supervisors have expressed their desire to see teachers receive the vaccine as soon as it becomes available. A resolution drafted by the Board has asked Governor Gavin Newsom to place educators in the top tier for vaccination.
"Public school educators are arguably among the most essential workers in our society, as they not only provide an education, but also serve to protect children from hunger and other social ills, give children purpose, set them up for success as citizens, and inspire them to succeed in life," the resolution read.
"While educators are generally considered essential workers, it is still unclear where educators will fall in the state's priority ranking, which will be decided in the coming weeks."