Nursing Homes in Maryland Account for Nearly Half of the State's Coronavirus Deaths
Nursing homes in Maryland account for nearly half of the state's total deaths related to the new coronavirus, according to newly released data.
On Tuesday, the Maryland Department of Health began releasing coronavirus data from nursing homes across the state. As of Wednesday, the Department of Health reported at least 4,369 confirmed cases and 471 deaths at nursing homes.
The 471 reported deaths account for nearly half of the state's total confirmed deaths, which was at least 1,078, as of Wednesday, according to a tracker provided by Johns Hopkins University. Across Maryland, there are over 20,000 confirmed coronavirus cases, according to the tracker.
Nursing homes in Montgomery County had the most reported coronavirus cases, with at least 1,000, followed by nursing homes in Baltimore County, with at least 738 cases.
The increasing number of cases and deaths in these care facilities has sparked questions and criticism from many people across the state.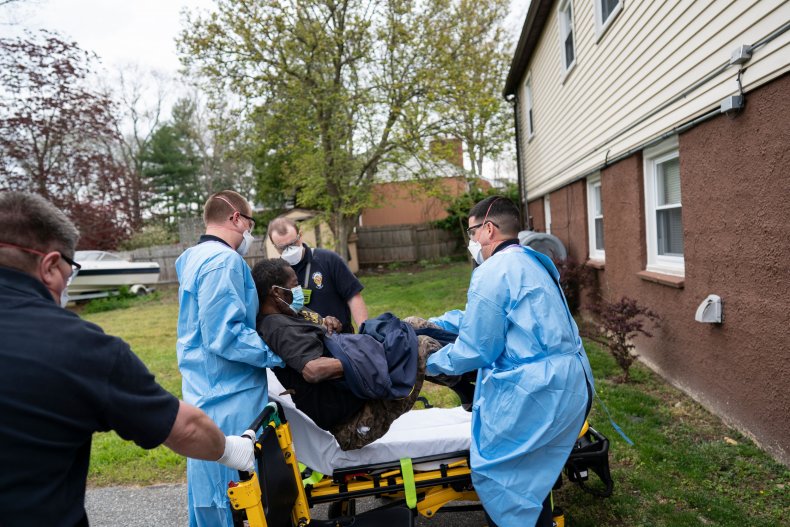 "The numbers of nursing homes is very concerning to me," said Baltimore County Executive John Olszewski, according to WBAL TV news in Baltimore. "Clearly, given the high rate of death—not just in Baltimore County, but across the state, it's over 50 percent of our nursing homes—that should be a top priority for all of us."
While speaking with the Baltimore Sun, Kevin Heffner, CEO of the Lifespan Network, which represents long-term care facilities in Maryland, suggested that nursing homes should be given more resources to help curb the spread of the virus.
"If anyone takes an honest look at the data that exists about where the COVID patients are, it's overwhelming that they're in nursing homes, they're in assisted living," Heffner said. "It's really time to start devoting some of the state's resources to nursing homes. That's where the need is."
Throughout the coronavirus pandemic, Maryland has not been the only state to experience a spike in cases in nursing homes and long-term care facilities.
On Wednesday, nearly 70 residents of the Soldiers' Home for aging veterans in Holyoke, Massachusetts, died after contracting the coronavirus. According to the Associated Press, 68 residents of the nursing home died from the coronavirus, while 82 additional residents and 81 staff members have tested positive for the virus.
The new coronavirus, which causes the respiratory disease COVID-19, originated in Wuhan, China, but has spread throughout the U.S., which is currently the virus' epicenter. According to the tracker, there are over 1 million confirmed cases in the U.S., as well as at least 60,207 deaths. The tracker also shows that at least 116,811 U.S. residents have already recovered from the virus.