Nursing Student Haley Anderson Murder Update: Ex-Boyfriend Arrested in Nicaragua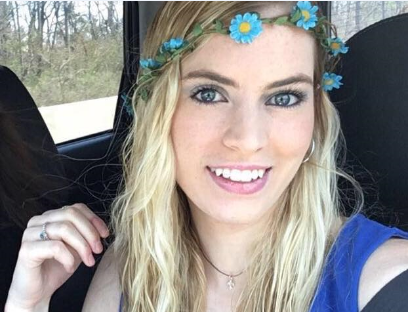 Nicaraguan authorities arrested a person of interest in the murder case of 22-year-old nursing student Haley Anderson, ending an international manhunt on Tuesday.
Orlando Tercero, a 22-year-old fellow nursing student, was brought to a prison in El Chipote, around 40 miles southwest of the country's capital Managua, ABC News reported. The Nicaragua National Police did not disclose further details about the arrest.
U.S. authorities indicated Tercero as a person of interest in the murder on Monday, suspecting he fled to Nicaragua, where some of his relatives live.
Anderson's body was found on Friday around 1 p.m. at an off-campus home in Binghamton, New York, where Tercero lived, as WNBF News reported.
She was last seen alive at around 4 a.m. on Thursday with her roommates, who alerted the cops on Friday about her missing. An autopsy on Saturday ruled Anderson's death a homicide, but no further details were given.
Police believe Tercero took a plane to Nicaragua from New York City's John F. Kennedy International Airport at 8.40 a.m. on Friday, gaining a head-start on the police investigation.
"We were a few hours behind him," Police Chief Joseph Zikuski told ABC News. "Then we put two and two together quickly."
A police report Anderson filed in September blamed Tercero over damage to her property, the police chief said. Anderson indicated in the report she was in a relationship with Tercero, who eventually paid her for the damage and no further complaints were brought forward.
Broome District Attorney Steve Cornwell said on Monday he will seek a grand jury indictment and, if necessary, present a request for extradition to Nicaragua. "Though we cannot bring Haley Anderson back, we will fight for justice," he said.
Nicaragua does not have a formal extradition treaty with the U.S., but there are precedents of cooperaion. In 2013, Nicaraguan police arrested Eric Justin Toth, a fugitive on the FBI's Ten Most Wanted suspected of child pornography offences, and handed him over to U.S. authorities.