Al-Qaeda Affiliate The Nusra Front Releases Interview with Captured Syrian Pilot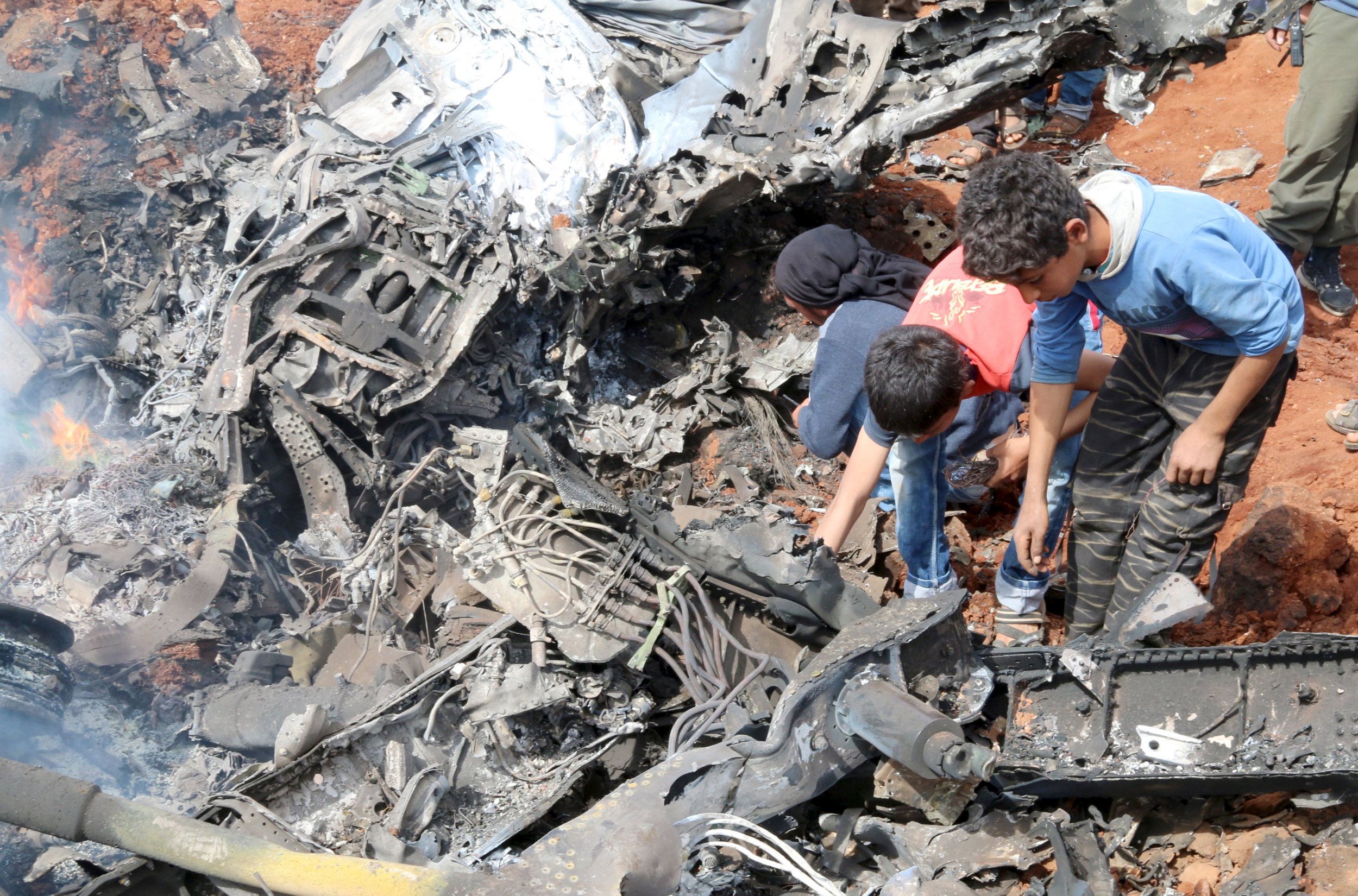 Al-Qaeda affiliate the Nusra Front has released a video interview featuring a Syrian pilot taken hostage Tuesday. Brigadier General Khalid Ahmad Said was flying a reconnaissance plane near the embattled Syrian city of Aleppo when it was shot down with a surface-to-air missile. The Islamist militant group Ahrar al-Sham has since claimed responsibility for the attack.
In the video, which is in Arabic, footage is first shown of the burned out plane with people gathered around it, before jumping to the interview with Said, who gives his name and says he comes from the northwestern port city of Latakia. His face is visibly bruised and he can be seen to wince with pain during the discussion. It is believed that Nusra is holding him in their Aleppo headquarters, the Independent reports.
Ahrar al-Sham and Nusra launched an offensive south of Aleppo in April. Tuesday's downing is the latest in a series of incidents that may threaten the partial ceasefire that is barely holding in Syria. Though Nusra is excluded from the truce, it continues to plan combat operations with other rebel groups who are party to the deal.
As a terrorist organization, Nusra and the Islamic State (ISIS) were not involved in the ceasefire agreement. Syrian government forces, Russian planes and U.S.-led coalition jets continue to target the two groups.