'Nutcracker' Cancellations From COVID Causing Massive Loss of Jobs, Revenue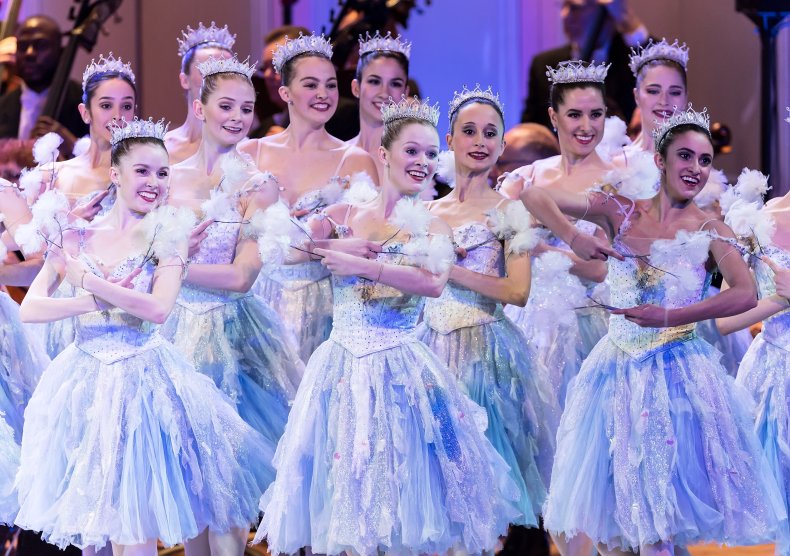 The COVID-19 pandemic has forced dozens of U.S. dance companies to cancel planned performances of the classic ballet The Nutcracker, often the holiday season's biggest money maker, delivering a major financial blow to an already-struggling industry.
Although some companies are attempting to adapt by offering streaming or televised recordings of past performances, many have had to rely on fundraising efforts to remain in business. In addition to the direct impact on those involved in the productions, some have expressed concerns that cancelling the Christmas tradition will also have an adverse cultural impact, particularly on children.
"The cancellation of The Nutcracker is particularly difficult for me," New York City Ballet Artistic Director Jonathan Stafford said in a statement. "It is obviously extremely important financially, but this great masterpiece also provides a vital introduction to ballet for thousands of children each year."
The New York City Ballet cancelled its entire fall season in June before announcing a digital season last month. Stafford said that the cancellation of a live The Nutcracker is also "tremendously disheartening" because the ballet typically provides an opportunity for the first on-stage experiences of more than 100 young students attending the American School of Ballet.
The financial impact is being felt throughout the country, with companies in Kansas City, Missouri, Columbus, Ohio and Fort Worth, Texas all saying they expect to lose around $2 million from cancelling the ballet. The Boston Ballet is losing around $8 million in ticket sales, accounting for about 20 percent of its annual budget, according to The Associated Press (AP).
The Boston Ballet is offering a recorded version of The Nutcracker in lieu of live performances, with archived footage being used to compile a one hour version that will be broadcast on television in New England.
"Boston Ballet is leading the way in adapting dance to a changing environment while supporting our dancers' professional well-being and growth," Mikko Nissinen, the company's artistic director, said in a statement. "I could not be prouder of this upcoming season, the resiliency of our dancers, and the eternal support of our patrons."
Virtual performances are also being offered by companies including The Washington Ballet, The Houston Ballet and Seattle's Pacific Northwest Ballet. Companies in Atlanta, Georgia and San Antonio, Texas have planned to offer the ballet at drive-in movie theaters. A far smaller number of companies are proceeding with live performances, despite the challenges of safely mounting a production and presenting it to the public during the pandemic.
"We're just all trying to be resilient, and our dancers are champing at the bit to get in the studio and start rehearsing things," Toni Pimble, the artistic director of Oregon's Eugene Ballet, which is planning to offer live performances, told AP.
The pandemic has caused financial damage in creative industries extending far beyond the ballet world. An analysis published in August by the Brookings Institution estimated that creative industries had lost $150 billion in sales of goods and services, along with 2.7 million jobs, between April and July. The performing and fine arts industries were the hardest hit, losing $42 billion and almost 1.4 million jobs.