Nutella Sale Turns Shoppers Into 'Animals' in Black Friday–Like Chaos
A French grocery store held a sale on the world-famous Nutella chocolate spread that was worth fighting for.
Intermarché, a supermarket chain, advertised a 70 percent discount on a 950-gram (33.51-oz) jar, from €4,70 ($5.86) to €1,41 ($1.76), warning that the offer was valid from Thursday to Sunday and that stock was limited.
Hundreds of customers made their way to Intermarchés across the country on Thursday to get their hands on the spread. Hazelnut-chocolate lovers in Marles-les-Mines, in northern France, caused traffic deadlock, and police had to be called to manage the crowds. Local media reported that the entire Nutella stock was cleared out in under an hour.
"We were trying to get in between the customers, but they were pushing us," a store employee in Loire, in central France, told the newspaper Le Progres, adding that one customer was given a black eye.
In the village of Saint-Chamond, the 300 pots in stock sold out in 15 minutes. "There was fighting. We sold what we sell in three months," an employee told the newspaper, adding he had never seen anything like it in 16 years of working in the store.
Similar scenes were filmed on mobile phone in the village of Rive-de-Gier, where one customer said that nobody, not even the elderly, was spared the violence.
"They behaved like animals. A woman had her hair pulled, an elderly lady was thrown a box on her head, another woman had blood on her hand. It was horrible," the customer told Le Progres. The store manager, however, denied this. "There were lots of people, lots of noise, but the reports of violence were surprising to me. They're not true," he told The Local, calling the sale a "success."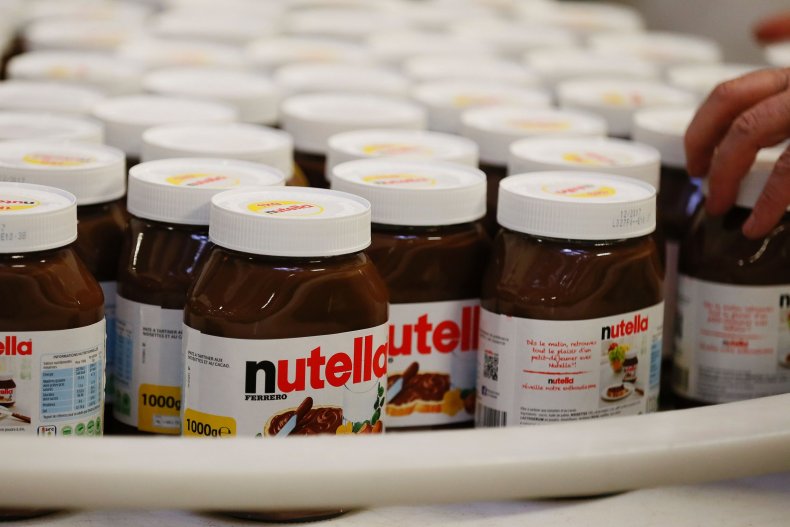 A spokesperson for Intermarché told the newspaper Le Parisien the company had no comment.
Nutella is one of the most popular products from Italian confectioner Ferrero. The company's biggest production plant of the hazelnut-chocolate spead in the world is located in Villers-Écalles, in Normandy, France, where 800,000 pots are turned out daily.