Truck Loaded With 44,000 Pounds of Nutella Flips Over on Highway
A truck loaded with 44,000 pounds of Nutella overturned on an Indiana highway Monday night.
The truck, owned by RockFord Carrier out of Ontario, was about a mile west of the state line on I-94 when the accident occurred. The driver, Chuhar Singh, told Indiana State Police it was caused by. a car in front of him slamming on its breaks unexpectedly.
Singh tried to steer left to avoid a collision but lost control of the truck, The Michigan City News-Dispatch reports. Both the cab and attached trailer overturned—the cab ended up on the shoulder of the eastbound lane, while the trailer blocked all three westbound lanes, which were closed for two hours until the trailer could be moved to the shoulder.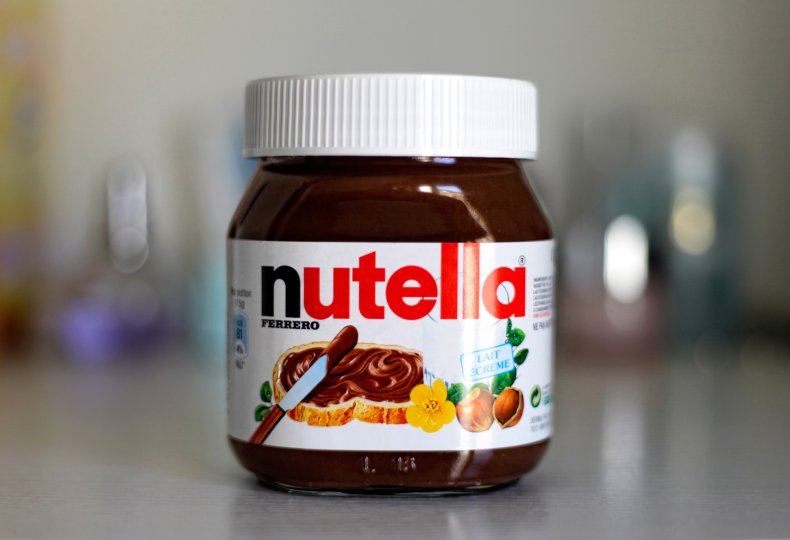 The truck lost 150 gallons of diesel fuel but Singh was uninjured and no jars of Nutella were lost. All 44,000 pounds of the nutty spread were offloaded on Tuesday.
It's the latest fright for Nutella fans this year, after a strike at a factory in France halted work and put production at risk. Workers at the Villes-Ecares factory in Normandy went on strike in late May, demanding a pay raise and $1,000 bonus from Ferrero, the Italian company that makes Nutella. A spokesperson for Ferrero told CNN that between reserve supplies and production elsewhere, it expected to avoid a global shortage.
Ferrero produces over 300,000 tons of the chocolate-hazelnut spread annually.
This week isn't the first time a truck with sweet cargo has spilled onto a highway, though: In January, a truck carrying liquid chocolate stored at 120 degrees flipped over on I-40, east of Flagstaff, Arizona.
Some 40,000 gallons of liquid chocolate spilled onto the roadway, according to the Arizona Department of Public Safety. Cleanup crew had to pump the liquid out of the trailer onto the median before it could be towed away. It took almost four hours to get the roadway open again.
That truck had also left Ontario, and was en route to Henderson, Nevada, when a latch connecting its cab and the trailer came unattached. Authorities reportedly did not cite the driver or company because the chocolate lost on the road was biodegradable.
Officials in western Poland faced a similar scenario in May 2018, when a truck traveling between Poznan and Warsaw flipped over and spilled 12 tons of chocolate onto the highway. In that case, the truck and its gooey contents blocked all lanes of traffic in both directions.
Video posted on social media showed firefighters and workmen with bulldozers hurrying to clear the chocolate as it dried out under the sun.