NVIDIA Geforce RTX 3060 Specs Comparison Versus 3060 Ti, 2070 and PS5
NVIDIA revealed its Geforce RTX 3060 GPU at CES on Tuesday, and there's a lot to like about the manufacturer's $329 offering. While it may not pack the punch of the RTX 3070, 3080 or even the 3060 Ti, this small but mighty graphics card seems like a solid entry point to the wonders of ray tracing.
It will likely be a few weeks before experts can offer solid benchmarks leading up to the card's late February release date, but here's a recap of everything we can reasonably surmise about the 3060 right now.
NVIDIA RTX 3070 barebones specs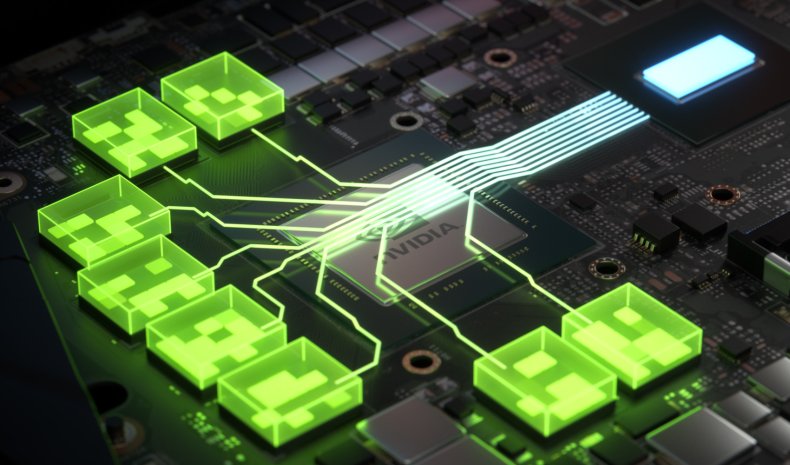 13 shader-TFLOPs
25 RT-TFLOPs for ray tracing
101 tensor-TFLOPs to power NVIDIA DLSS (Deep Learning Super Sampling)
192-bit memory interface
12GB of GDDR6 memory
Will support Resizable BAR, which allows for all GPU memory to be accessed at once on compatible motherboards. This can result in a performance boost up to 10 percent.
Also supports: NVIDIA DLSS (AI-based resolution scaling), NVIDIA Reflex (reduced latency) and NVIDIA Broadcast (AI tools for video conferencing).
So what do these specs mean for performance?
While the RTX 3070 is designed to offer up to 90 frame-per-second performance on ultra settings at 1440p with ray tracing, the RTX 3060 enables 90 fps performance at 1080p with ray tracing. In other words, if you're fine with a base HD resolution or are playing games on a smaller screen, like on a laptop perhaps, the 3060 could work well for you. Your resolution may be a little low by modern gaming standards, but you'll still be able to crank up visual effects and experience solid ray tracing support. While ray tracing is just fine on a 20 Series card, it sounds like the 30 Series offers a measurable improvement even at the 3060 level.
NVIDIA used Ubisoft's Watch Dogs: Legion as a point of reference for the GPUs performance, which, while a fairly demanding game, isn't exactly the gold standard for benchmarking. With that in mind, it always helps to take these numbers with a grain of salt until third-party analyses really inform gamers about what they're looking at.
Spec comparisons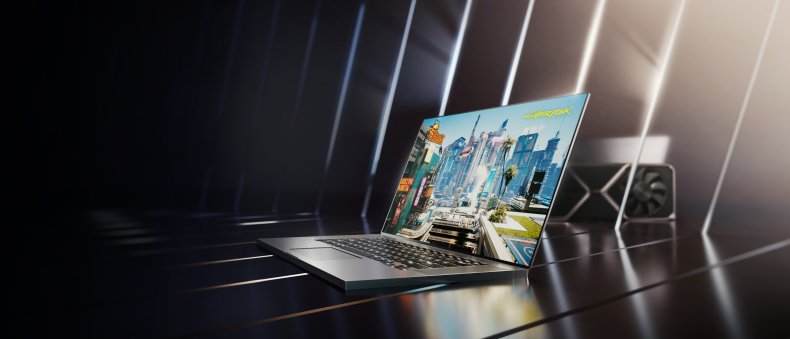 Before getting to the brass tacks comparisons, here are some points of reference from prominent outlets around the web that may give you a better sense of the 3060's performance.
According to CNET, even in laptop form, the RTX 3060 stands to be about 30 percent more powerful than Sony's PlayStation 5. This number could go up a bit when compared to the desktop cards.
Forbes expects the RTX 3060 to be in between the RTX 2060 and 2070 in terms of raw performance, but with markedly improved ray tracing.
The card is about 20 percent less powerful than the $399 RTX 3060 Ti, has 10 times the performance of the GTX 1060 and twice the performance of the RTX 2060. This makes the 3060 approximately 35 percent less powerful than the $499 RTX 3070.
While it'll be interesting to see what the exact numbers look like once they arrive, this is essentially the most responsible spec comparison we can offer right now. Crunching exact numbers with something like the RTX 2070, for example, may reveal a few advantages for the 3060 in key areas, but it's difficult to confirm just how well hardware performs without a proper gauge on its overall efficiency. Simply put, if you're satisfied with some seriously pretty 1080p gaming, the 3060 sounds like it might be for you.
An exact release date for NVIDIA's Geforce RTX 3060 has not been announced, but it's expected to release in late February.
What are your thoughts on the RTX 3060 based on these top-level spec comparisons? Will this GPU be in your next laptop or desktop? Tell us in the comments section!