NVIDIA GeForce RTX 3070 Release Time & Best Tips for Ordering One
NVIDIA's RTX 3070 GPUs are about to go live, and that means PC gamers everywhere will be hunched over their keyboards hoping for their shot at securing this budget-friendly but very powerful piece of hardware. Want to have the best shot at snagging this sweet $499 upgrade for your gaming rig? Here's a recap of its release time and our best tips for a successful order.
What time does the NVIDIA GeForce RTX 3070 release?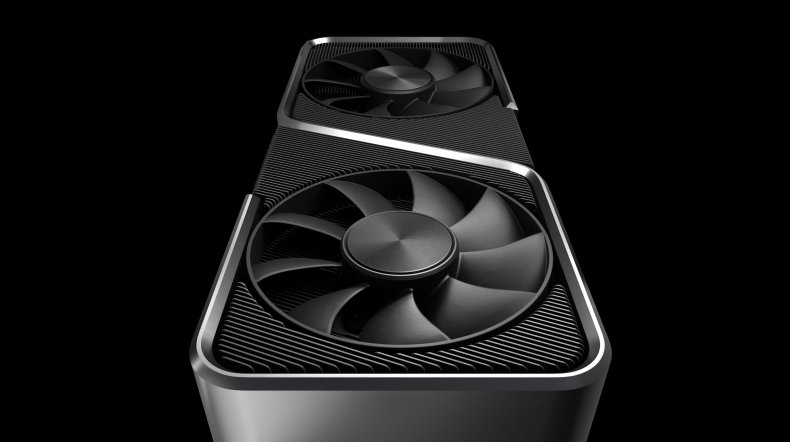 According to Newegg's RTX 30 series informational website, the GeForce RTX 3070 is expected to go on sale October 29 at 9 a.m. EDT. This release timing is in accord with the rest of the cards in the series as well, so we believe it's accurate. That being said, if the PS5 pre-order fiasco taught tech enthusiasts anything, it's theoretically possible for highly anticipated wares to enter storefronts at any given time. It pays to be vigilant.
Best tips for ordering an NVIDIA GeForce RTX 3070
There's absolutely no denying that getting your own RTX 3070 is going to be quite the challenge when the cards actually go live. With that in mind, here are some tips that might help your order process go somewhat smoothly. Obviously even our best intentions are far from a guarantee of success, but here's what we know based on pre-ordering many other high-demand items.
Pre-Order Links
Sometimes the fastest way to a successful order is knowing the proper links to get the item you want. This list doesn't include all the possible retailers from which an RTX 3070 will be available, but it might offer a solid starting point.
Beyond these links, here are a few helpful tips worth knowing as you begin your search. Some of these suggestions may be a no-brainer for those who've attempted this before, but we'll offer our insight anyway.
Have your info ready: The official NVIDIA store makes it very difficult for those who haven't previously made a purchase to store their billing information, but the rest of the retailers on the above list allow you to do so with little issue. As such, make an effort to have your credit card and shipping details set up before the release time strikes. Just because something is in your cart that doesn't make it yours. It can be taken away if your info isn't prepared.
Follow the right people: Even though retailers have notification systems set up for when the 3070 is expected to go on sale, those emails almost assuredly won't be sent out fast enough for you to actually get one. Instead, it helps to follow and receive tweet notifications for deals-focused Twitter accounts like Wario64 and IGN Deals. Even these reputable sources may be a bit slow in this extreme case, but they're more effective than retailers.
Use apps: Most of the above-listed retailers have apps in addition to their standard websites, and it may help to use those. Apps in particular are more built for speed, so some consumers swear by them under these circumstances.
Use your fastest device: If smartphones aren't your thing, at least make sure you're set up with the fastest device in your house. These sites are likely going to crash, and you want to be in a browser capable of breezing through that stress. Don't be bootstrapped by slow hardware.
A note on third-party cards: When it comes to the NVIDIA RTX 30 Series in particular, users have reported the most issues with non-Founders Edition third-party cards. They may be a little easier to get when the time comes, but it would appear the NVIDIA-made options are potentially the best for your system right now. There are pluses and minuses with regard to either route you take, but the documented manufacturing problems are worth a mention nonetheless.
The NVIDIA GeForce RTX 3070 goes on sale October 29.
Will you be trying to buy an RTX 3070 on Thursday? What are your best tips to secure this hot GPU? Tell us in the comments section!