NXIVM Doctor Accused of Conducting Illegal Human Experiments in 'Fright Study'
The resident physician of the NXIVM sex cult has been charged by a state oversight board of conducting illegal human experiments, the New York Post reported.
The exclusive report found that Dr. Brandon Porter, 44, forced actress Jennifer Kobelt to watch dismemberment and rape videos for a "fright study" he was conducting, the New York Post reported.
"He continued to film my reaction for at least 10 minutes as I just sat there, dry heaving like I was going to puke and crying very hard," Kobelt, said in the complaint to the health department. "He failed me, not only as a friend but as the medical practitioner I had trusted on numerous occasions with my health while I was in New York."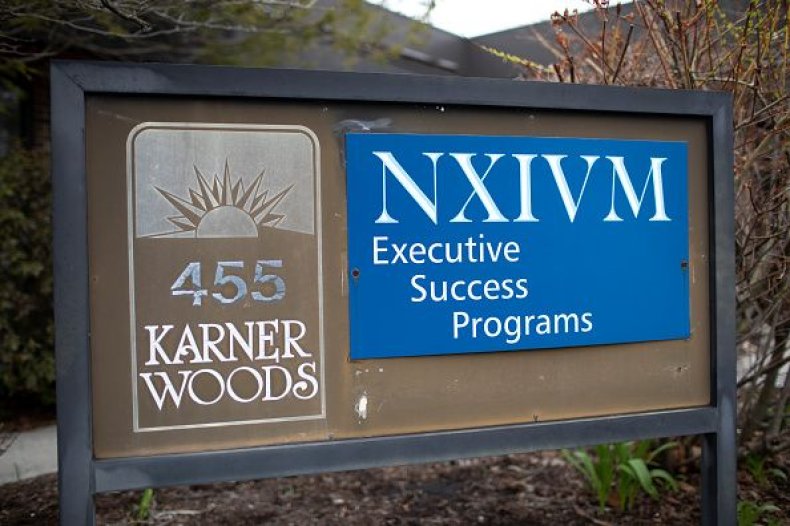 The New York State Office of Professional Medical Conduct said in a letter to Kobelt in September 2017 that they were not going to investigate Porter because "the issues you have described are not medical misconduct," the New York Post reported.
The board is now accusing Porter of moral unfitness, gross negligence and gross incompetence, according to the Post. The doctor is also accused of "human subjects an actual video of the horrific and brutal murders and dismemberment of four women by machetes; and violent film clips, including a male African American being viciously stomped by a Nazi; a conscious male being forced to eat a portion of his own brain matter; and a graphic gang rape," according to a report cited by the Post.
Porter has been also charged with not informing health officials about attendees falling ill with flu-like symptoms at an NXIVM event, the Post reported.
The internist doctor from Albany, New York, got his New York medical license in 2009 from the University of Iowa, according to public records. He had resigned from St. Peter's Hospital in Albany in 2017.
A New York Supreme Court justice signed an executive order asking Porter and Clare Bronfman of the nonprofit Ethical Science Foundation to hand over documents on the human studies that were conducted for research, the Albany Times Union reported in April.
Actress Samia Shoaib spoke out against actress Allison Mack after she was arrested on sex trafficking charges in April. Shoaib said Mack attempted to recruit her into the cult that is known to be abusive by blackmailing and branding women.