What Is NXIVM? Founder of Secretive Self-Help Group Charged with Sex Trafficking
Keith Raniere, the founder of an organization that presented itself as a self-help group, has been arrested on charges of sex trafficking after he allegedly blackmailed women, branded with his initials and kept them as "slaves."
Over a month after an arrest warrant was issued for the 57-year-old, police officers tracked him down on Sunday to a luxury villa near Puerto Vallarta, Mexico, and detained him, according to Brooklyn federal court documents. He is due to appear in court in Texas on Tuesday to faces charges relating to sex trafficking and conspiracy to commit forced labor.
The United States attorney's office in Brooklyn launched an investigation into Raniere's organization NXIVM after several women who claimed to have been his victims spoke to the New York Times last October.
Raniere said in a statement released on the NXIVM website at the time: "There is no merit to the allegations that we are abusing, coercing or harming individuals. These allegations are most disturbing to me as non-violence is one of my most important values."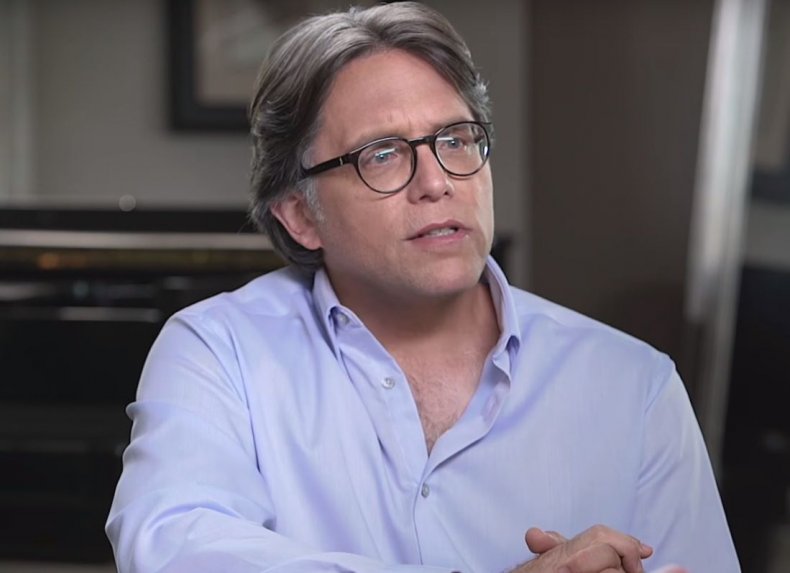 Who is Raniere and what is NXIVM?
The firm's website bills NXIVM as "a company whose mission is to raise human awareness, foster an ethical humanitarian civilization, and celebrate what it means to be human." "Revered" by the NXIVM community, according to court documents, members were taught Raniere was the "smartest and most ethical man in the world," and gathered to celebrate his birthday and pay tribute to him every week in August.
But the charges leveled against Raniere paint a different picture.
"Keith Raniere created a secret society of women whom he had sex with and branded with his initials, coercing them with the threat of releasing their highly personal information and taking their assets," Richard P. Donoghue, United States attorney for the Eastern District of New York, said in a statement.
"Keith Raniere displayed a disgusting abuse of power in his efforts to denigrate and manipulate women he considered his sex slaves," stated FBI Assistant Director-in-Charge William F. Sweeney.
"He allegedly participated in horrifying acts of branding and burning them, with the cooperation of other women operating within this unorthodox pyramid scheme. These serious crimes against humanity are not only shocking, but disconcerting to say the least, and we are putting an end to this torture today."
Known as the "Vanguard" by his followers, Raniere is alleged to have founded the so-called self-help firm NXIVM (pronounced nexium) in 1998, which lead workshops known as Executive Success Programs in the U.S. and Mexico, Canada, and South America. Based in Albany, New York, an estimated 16,000 people in 30 countries enrolled in courses, according to the New York Times. Members reportedly included Hollywood actresses, wealthy heiresses, and the son of a former Mexican president, BBC News reported.
Likened to a pyramid scheme, NXIVM courses promised to help participants get rich, but cost thousands of dollars. In order to ascend the organization's ranks, students were expected to pay for additional classes and to recruit others. "In reality only a small percentage of so-called 'Nxians' make significant income and a much larger percentage find themselves in significant debt to the organization," court documents stated.
Raniere allegedly used this pool of students to recruit "slaves" to enter a secret society called "DOS" or "The Vow". The victims believed they were joining a women-only mentorship group designed to eradicate the "weaknesses" NXIVM courses claimed were inherent in females.
But members are said to have been unwittingly signing up to an organization of almost 50 enslaved women, with Raniere secretly at its helm.
Women who joined were required to provide "collateral" in the form of damaging information about themselves and/or family members, naked photos and rights to their assets. At least two "slaves" are alleged to have been forced to have sex with Raniere. Others were required to perform services such as editing and transcribing interviews for him.
The women were branded on their pelvis with a symbol that secretly featured Raniere's initials during a filmed ceremony where participants were nude. In order to conform to Raniere's preference in women, the "slaves" were made to follow strict low-calorie diets and grow out their pubic hair.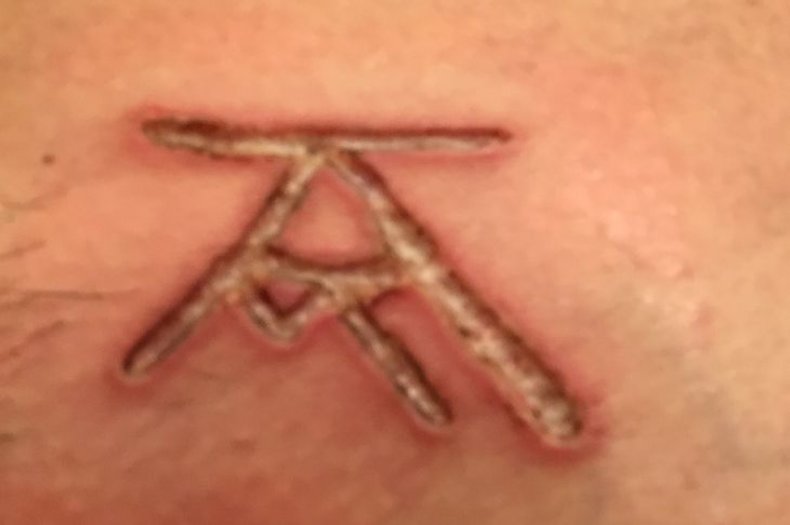 "Slaves" were expected to recruit their own "slaves," thus becoming "masters," and toe the line of an "ethical" code. Raniere gave financial rewards to DOS "masters" who ordered the "slaves" to have sex with him. One victim was found guilty by the organization of committing so-called "ethical breaches" for falling in love with someone else, and cutting her hair. She was allegedly confined for approximately 18 months, fearing her family would be targeted if she tried to escape.
Raniere's arrest isn't the first time he has come under the spotlight. In 1996 he was banned from operating multi level-marketing schemes in New York, for running a pyramid scheme known as Consumers' Buyline, Inc. NXIVM was previously described as a cult in 2012 in a report by the Times Union of Albany newspaper.
According to court papers, Raniere had "a decades' long history of abusing women and girls" and had repeated encounters with teenage girls in the 1980s and early 1990s. That included tutoring the 12-year-old daughter of a woman who worked for him, and grooming her to have sex with him. He later allegedly told a DOS "slave" that he believed the age of consent was "too rigid" and that parents should be able to lower the age of consent when they felt their child was ready for intercourse.
If found guilty, Raniere could be sentenced to at least 15 years in prison.