5 Takeaways from NXT Takeover: In Your House
The first Takeover pay-per-view during the COVID-19 pandemic has come and gone, and NXT put on a hell of a show with In Your House this Sunday.
The night was filled with great matches, progression in storylines and feuds, and there was even a title change that can really shakeup the NXT landscape. Within the six matches on Sunday's card, a lot can be dissected, but we've come up with five takeaways from NXT Takeover: In Your House that fans will want to think about and keep an eye on what happens next in the coming weeks.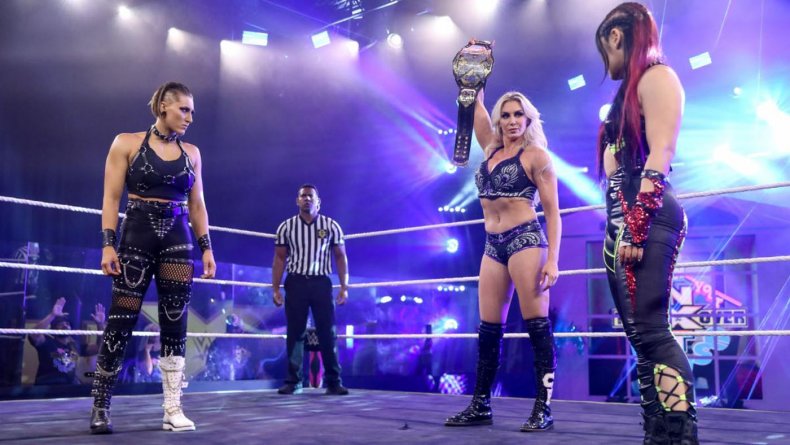 5. THE TITLE CHANGE
The biggest development from Sunday's show was the result of the NXT Women's Championship triple threat match.
Charlotte, coming from Monday Night RAW to hold the NXT Women's Championship, took on Io Shirai and Rhea Ripley. In the best match of the night, all three women left it all in (and sometimes out of) the ring with Shirai pinning Ripley while she was in Charlotte's Figure Eight submission.
This result did three things: First, it made Io Shirai champion for the first time, which we'll get to later. Second, it puts Rhea's status in the division in flux as she was hellbent on pinning and winning the title off of Charlotte after losing it to her at WrestleMania 36. And finally, Charlotte's reign as NXT Women's Champion comes to an end and will be scrutinized.
Since winning the NXT Women's Championship, Charlotte has appeared on all three WWE weekly shows. She has brought prestige and a lot more eyeballs on the title and the show as a whole. However, she hasn't been pinned in non-title matches and when she did have a title match against Shirai prior to Takeover she got herself disqualified. And when she finally lost the title after two months with it, she wasn't pinned so while the NXT Women's Championship has been elevated, the competitor wasn't by not getting to pin "The Queen" herself.
In the post-Takeover media call with Paul "Triple H" Levesque, Trips was asked about the finish of the match and Charlotte not taking the pin. Leveque told the press that the culmination of Charlotte's NXT booking won't be realized until 3-4 months from now.
What that means is anyone's guess, but NXT fans will have to wait and see what happens next for all three women.
4. KARRION KROSS IS A STAR
Karrion Kross debuted on NXT television a few weeks back and from the start WWE were behind him and Scarlett. It's obvious from their packaging to their unique entrance that they have high hopes for the duo.
And in his first Takeover match against Tommaso Ciampa, one of the best performers NXT has, Kross was dominant, intense and intimidating. He won easily and the sky's the limit for Kross it seems. What is next for Kross now that Ciampa is gone? It seems that an NXT Championship match isn't far.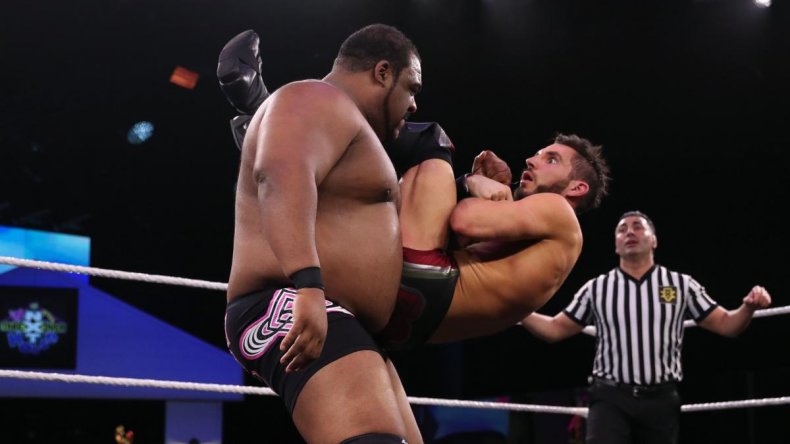 3. THE GARGANOS NEED TO CHANGE DIRECTION
Following his defeat of Ciampa, Johnny Garagno and his wife Candice LeRae have had an attitude shift. Both feel they have been passed over and underappreciated in NXT and want to rebuild the brand in their image.
NXT Takeover: In Your House didn't help the couple. LeRae was part of the losing team in the opening match, and although she didn't factor into the finish she was taken out by Mia Yim on the outside.
Gargano lost to Keith Lee in their NXT North American Championship match. And although this was arguably Lee's toughest defense, Gargano failed in his attempt at reclaiming gold in NXT.
It seems the conniving heel tactics of Gargano and LeRae isn't working. It's only been a few weeks so it needs a little more time and In Your House was the first stumbling block, but perhaps a more aggressive or dangerous attitude is needed for them to get over that hump.
2. DREAM OVER
Adam Cole successfully defended the NXT Championship against Velveteen Dream in a Backlot Brawl on Sunday. While Dream had his opportunities, it never really felt Cole was going to lose the title he has held on to for more than a year.
Velveteen Dream's return from injury and momentum has been hampered by the quarantine and a lack of crowd. And now that he can't challenge for the title as long as Cole is the champion, Dream's place in NXT is unclear. Perhaps a "call up" to RAW or SmackDown is in order.
As for Cole, after dispatching challenger after challenger there doesn't seem to be a clear opponent in his path. NXT could have Finn Balor step up to Cole again, rr the aforementioned Karrion Kross can try and dismantle the brand by becoming its top champion.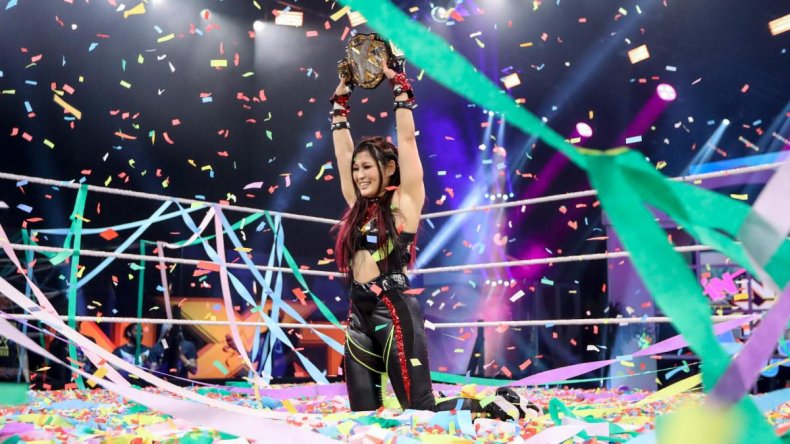 1. THE WAIT FOR IO SHIRAI'S WIN MADE EVEN SWEETER
Io Shirai made her NXT television debut in 2018 and in less than two years has become one of the most popular wrestlers on the black and gold brand.
She's been a plucky babyface and also a dangerous heel, but now Shirai has found the perfect middle ground between the two and is more popular than ever. So while she's had championship opportunities in the past, her victory on Sunday felt like a longtime coming.
What her victory means for the NXT Women's division is unclear, but unseating Charlotte means new challengers can appear. Rhea Ripley could pivot and try and get the title back from Shirai, perhaps as a more heelish character, or someone Io has history with like Candice LeRae can be first.
There's always the possibility that we get a one-on-one match between Shirai and Charlotte for the title to further cement Io as the champion of NXT.
The NXT Women's division is the deepest in all of WWE so Shirai has a line of capable opponents for her. It'll be interesting to see where NXT takes it.