Letitia James, the attorney general of New York State, has celebrated a court decision against the National Rifle Association (NRA), the gun manufacturers' lobbying group. On Tuesday, a federal judge ruled that the NRA cannot declare bankruptcy in New York and reorganize in Texas.
"A judge has ruled in our favor and rejected the @NRA's attempt to claim bankruptcy and reorganize in Texas," James wrote in a Tuesday afternoon tweet. "The @NRA does not get to dictate if and where it will answer for its actions, and our case will continue in New York court. No one is above the law."
In a follow-up tweet, James accused the NRA of filing for bankruptcy to evade a lawsuit that her office filed in August 2020. Wayne LaPierre, the NRA's top executive, admitted this during the court case.
Judge Harlin Hale ruled that when the NRA declared bankruptcy in mid-January, it hadn't done so in good faith, but only as a way to avoid litigation. LaPierre told the court that he hadn't informed or gotten approval from the group's board and top officials before he filed for bankruptcy. LaPierre said he did this to prevent the information from leaking to the public.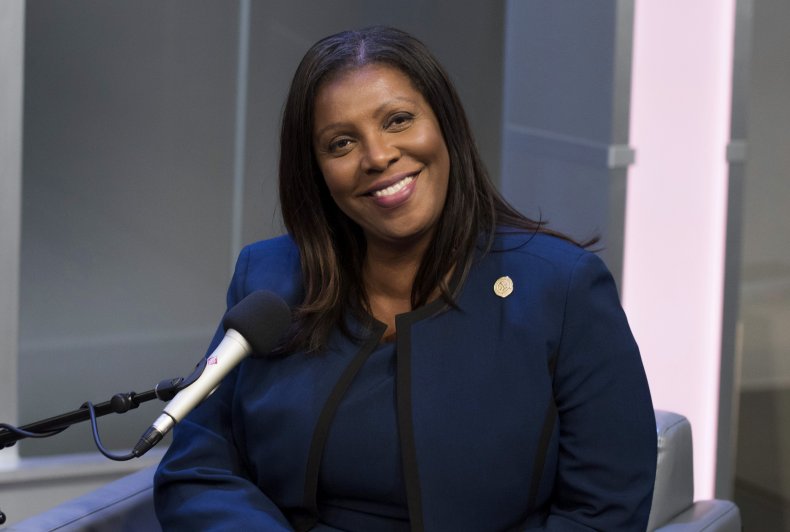 In August 2020, James and D.C. Attorney General Karl Racine announced a lawsuit alleging that the non-profit's leaders had funneled millions into their own pockets and questionable contracts. Such expenses included a $500,000 private air charter plane that LaPierre's family flew to the Bahamas at least eight times.
James' lawsuit wanted LaPierre and three of the group's other leaders to make full restitution for the funds that they had profited from. NRA President Carolyn Meadows called the lawsuits "a baseless, premeditated attack" and "a transparent attempt to score political points and attack the leading voice in opposition to the leftist agenda."
Hale chose not to appoint a third party to oversee the group's finances. He said the group's testimony during the 11-day court case showed that it had improved its internal controls and "now understands the importance of compliance," The Washington Post reported.
"To put an end to its fraud and abuse, and now we will continue our work to hold the organization accountable," James wrote in a follow-up tweet.
The NRA has opposed federal government attempts to track gun-related injuries and bipartisan firearm reform efforts following the 2012 mass shooting at the Sandy Hook Elementary School in Newtown, Connecticut. The shooting killed 20 children between ages 6 and 7. The group has continually suggested armed guards are a key way to prevent school shootings.
Newsweek contacted the NRA for comment.