NY Assembly Member Says Cuomo Legal Team's Defense 'Extremely Triggering' for Survivors
A New York State Assembly member on Saturday accused Governor Andrew Cuomo's legal team of downplaying sexual harassment allegations and "triggering" survivors of assault with their defense of the governor.
Cuomo's personal lawyer Rita Glavin and Paul Fishman of Arnold and Porter LLP laid out their defense in a news conference Friday following the release of New York Attorney General Letitia James' scathing 165-page report accusing the governor of sexually harassing 11 women and workplace bullying.
Yuh-Line Niou, an assembly member who is also a sexual assault survivor, reacted to the defense in an interview on CNN Newsroom.
"When the attorneys had appeared together, and were talking, they definitely were saying some things that I can tell you personally was very triggering," she said, referring to Glavin's attack on the accuser's credibility.
Glavin attempted to disprove one accuser's narrative by citing emails from the staffer about how she was eating cheese and crackers at the Executive Mansion. "She was joking while she was there. She was eating snacks and even offered to stay longer when the work was done," the lawyer said.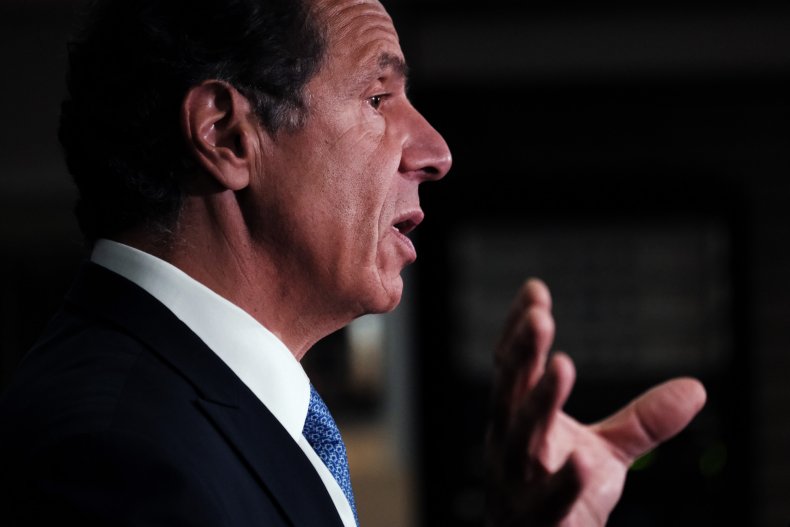 Niou sympathized with the accuser, recounting how she acted similarly after being sexually assaulted by a teacher at age 13.
"When [Glavin] was talking about how the assistance actually was joking around, eating crackers and cheese, I felt like that claim that a survivor, after being violated, should act a particular way otherwise they weren't supposed to be believed, or they are not believable, is disgusting and vile," she said.
Cuomo has denied any wrongdoing, insisting that the report and allegations were motivated by politics. "I never touched anyone inappropriately or made inappropriate sexual advances," he said Tuesday in a taped defense. But federal and state Democratic leaders, including President Joe Biden, have said the governor should resign.
Niou said a slew of sexual assault survivors reached out to her online to share their stories after hearing Cuomo's defense.
"So many people felt the same way that I did. Because it was so significant," she said. "That response was something that hurt so many of us because they were basically saying that if you were somebody who was able to try to survive that—that was somehow wrong."
"Studies have shown this is how our brains work to help us to survive. Some of us go on to do the next thing, some of us read a book, some of us sleep, some of us eat cheese and crackers. So I think that it's okay and I want people to know that it's okay," Niou added.
The Democratic-controlled New York State Assembly has launched an impeachment investigation over the report.
Newsweek reached out to Governor Cuomo's office for comment.