N.Y. Congressman Asks IRS to Extend Tax Filing Deadline to October 15, Calls on Agency and Treasury Secretary to Provide Taxpayer Relief
New York Congressman Max Rose requested a three-month extension of the federal tax filing and payment deadline in a letter issued to Internal Revenue Service (IRS) Commissioner Charles Rettig on Friday, calling the July 15 cutoff "daunting" for many who suffered financial losses during the new coronavirus pandemic. Rose's letter also called on Treasury Secretary Steve Mnuchin to authorize the deadline deferral.
"The question at this point is not whether this extension can happen, or should happen, but whether or not you and Treasury Secretary Mnuchin will take this opportunity to provide relief for both our taxpayers and IRS staff," Rose wrote, concluding Friday's letter.
Earlier, the congressman referenced IRS employees "impossible workload" in light of tax refund responsibilities and economic impact payments sent to millions of U.S. residents during the pandemic.
"Our office has heard from taxpayers who did everything right, and filed their taxes early in the year in the hopes that they would quickly receive their federal tax refund--only to be met with silence from your agency, and confusion as to how to verify their tax refund status," the letter said.
The IRS and Treasury Department announced an initial extension of the federal tax deadline near the start of the United States' virus outbreak on March 23, pushing it from April 15 to July 15. At the time, the IRS closed offices and required most employees to engage in telework, causing refund delays for those who had already filed and creating challenges for taxpayers eligible to receive no-cost assistance with their filings.
"As you know, the Internal Revenue Service (IRS) offers Volunteer Income Tax Assistance (VITA) and Tax Counseling for the Elderly (TCE) programs to provide free tax help for taxpayers who qualify," Rose's letter continued. "Unfortunately, with appointments booked until the tax deadline of July 15, many of my constituents on Staten Island and in South Brooklyn will be left without assistance once the deadline hits."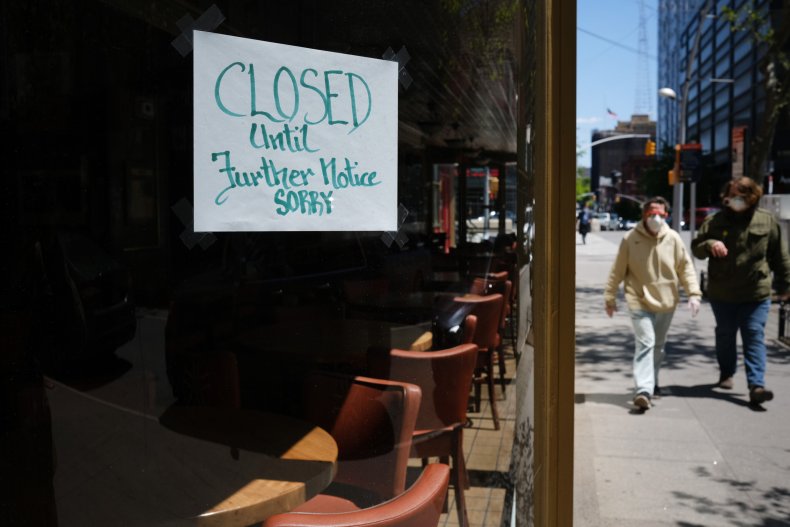 The severity of New York's virus outbreak has decreased considerably in recent weeks, allowing all state regions to begin reopening businesses and public areas as of June 8. New York City, which reported the bulk of virus cases, hospitalizations and deaths statewide, was the final region permitted to launch Governor Andrew Cuomo's phased reopening plan on Monday.
Even so, Rose's letter pointed out that "revenue streams are still dry" for many residents who faced unemployment and business owners ordered to close their establishments as a result of restrictions directed by the state's stay-at-home order. Those unable to pay federal taxes owed by July 15 would incur financial penalties, and those who apply for an extension would incur interest. Rose's extension proposal requested that taxpayers file or pay by October 15 with no additional penalties.
Newsweek reached out to Rose's office, the IRS and the Treasury Department for additional comment, but did not receive replies in time for publication.