NY Knicks Owner James Dolan Threatens to Bar Fan from Games for Hollering 'Sell the Team'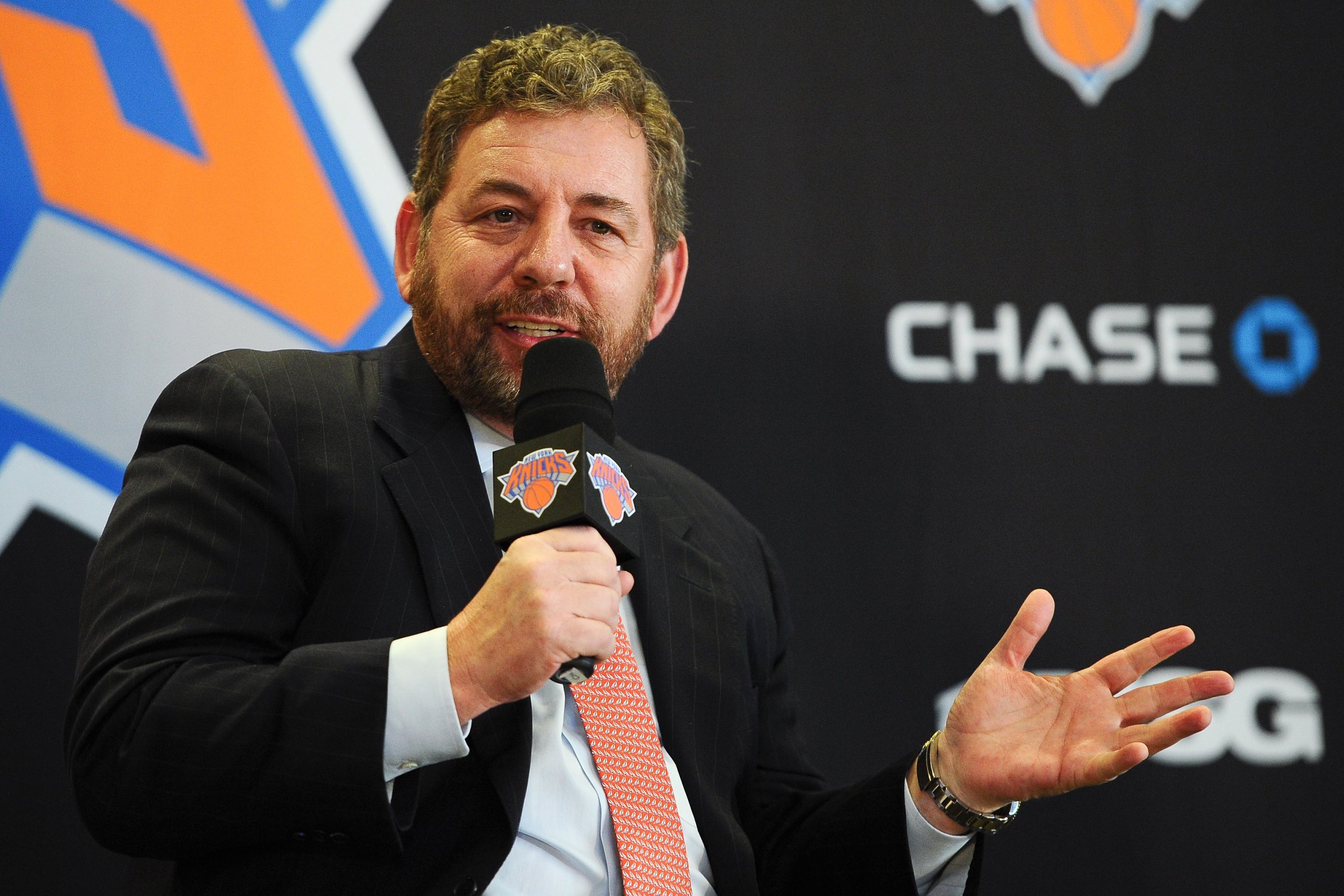 Heckling sports teams and their owners is a cherished pastime in New York City, but James Dolan, co-owner of the New York Knicks NBA team, apparently doesn't see it that way. On Saturday, the billionaire CEO responded to a fan's hollered request for Dolan to "Sell the team" by threatening to bar him from future Knicks games and reportedly having security remove him from the arena.
Dolan's tense interaction with the fan occurred in the waning minutes of Saturday's Knicks 102-94 loss to the Sacramento Kings at Manhattan's Madison Square Garden.
"Sell the team!" the fan shouted toward Dolan as the basketball executive walked away from the court, in video posted on TMZ Sports.
Rather than ignore the comment, Dolan elected to address the heckler, waving him over and asking, "You think I should sell the team? You wanna not come to any more games?"
When the fan asked why he would be barred from future games, Dolan responded, "Because that's rude."
"It's an opinion," countered the fan.
This looked to be the end of the discussion for Dolan, who told the man, "No, it's not an opinion... And, you know what, enjoy watching them on TV."
Though Dolan then walked away from this brief dialog, the recording captured what sounds like arena or team staffers singling the heckler out, with several voices asking Dolan, "Him?" and "Hold him for Kevin."
TMZ reports that the man was indeed then approached by both police officers and security guards, who checked his ID and removed him from the Garden, which, like the Knicks, is owned by Dolan's Madison Square Garden Company.
While it's still not known if this particular fan was barred from attending Knicks games in the future, the MSG Company did say in a subsequent statement that its policy "is and will continue to be that if you are disrespectful to anyone in our venues, we will ask you not to return."
Dolan and Knicks management are frequent targets of fans' derision because of the team's woeful performance. The Knicks current record of 13-53 is the worst in all the NBA, and the team has not made the playoffs since the 2012-2013 season. In fact, the Knicks have missed the playoffs entirely 14 times since 2001. Between 1988 and 2001, the team made 14 consecutive postseason appearances, including two visits to the finals.