NY Lawmakers Approve Drivers Licenses for Undocumented Immigrants, Cuomo Signature All That's Missing
Undocumented immigrants in New York could soon find it legal to obtain a drivers license in the Empire State. The state assembly passed a measure last week that would allow it, and the Democratic senate gave its stamp of approval Monday evening.
Now all that's missing is Gov. Andrew Cuomo's signature.
The so-called "Green Light Bill," known for the record as A3675-B/S1747-B, would allow undocumented immigrants, or workers, access to get a drivers license, and it goes as far to say the applicants would not be "exposed" about their immigration status to federal agencies, according to this report from WKBW in Buffalo.
Gov. Cuomo has previously stated he supports such a bill, but on Monday voiced concerns of agencies targeting new license holders based on their immigration status.
"The Attorney General stated that she believes there are "safeguards" in the bill, and it can be defended; in other words, it cannot be weaponized to be used against undocumented individuals," stated Alphonso David, counsel to the governor's office.
The attorney general's office in New York issued the same sentiment.
"Governor Cuomo has supported this policy for over a decade. The key to this bill is not the political intent but the legal effect. We hope the Attorney General's assessment is correct for the safety of the thousands of undocumented individuals who are relying on her legal opinion."
The state's Republican lawmakers disagreed with their counterparts across the aisle, like Sen. Michael Ranzenhofer (R-C-I, Amherst), thinks the bill does not adequately provide undocumented immigrants the same protections offered in 12 other states.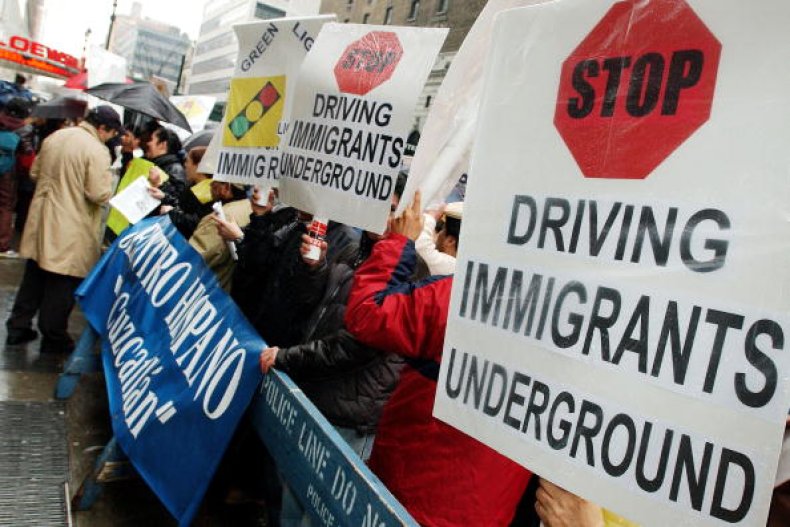 "Today's passage of the Green Light Bill is very troubling to me. I do not agree with granting driver's licenses to those who enter the country illegally. This bill goes too far," Ranzenhofer said.
However, Attorney General Letitia James said the bill gave "ample" protection for anyone applying for a license.
I support #GreenLightNY, which would provide driver's licenses to undocumented immigrants in NY. It is constitutional & the bill contains ample protections for those who apply for driver's licenses. If this bill is enacted and challenged in court, we will vigorously defend it," she tweeted.
But then there are state senators like Rob Ortt of North Tonawanda, who said passing this law concerns public safety.
"A majority of New Yorkers don't want this legislation because it raises serious safety and voting fraud concerns, but mostly because it – at its basic core – undermines federal law and the sanctity of our borders," Ortt said.