Andrew Cuomo may have announced the end of his tenure as New York's governor yesterday, but that isn't stopping state legislators from making moves to ensure the 63-year-old Democrat never enters the political arena again.
At the very least, lawmakers announced the impeachment investigation would continue until Cuomo leaves office August 24. New York Assemblyman Thomas Abinanti, a member of the judiciary committee, told the New York Daily News that the body would continue its investigation at least until Cuomo leaves office.
New York State Republican Committee Chairman Nick Langworthy tweeted a statement signed by the Republican members of the committee urging the continuation of the impeachment probe, stressing justice for both the alleged victims of sexual harassment as well as the individuals affected by Cuomo's decision to allow COVID-19-positive patients into nursing homes.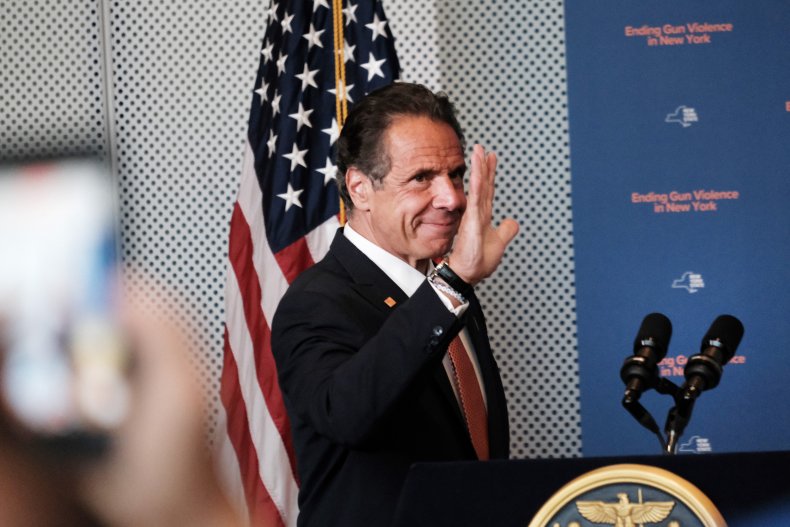 "The people of the state of New York deserve a full, public disclosure of the information obtained during our search for the truth," the statement says. "We intend to hold Gov. Andrew Cuomo accountable on behalf of his victims, including the 15,000 innocent lives lost in nursing homes."
New York Attorney General Letitia James' report on Cuomo's alleged harassment of 11 women stood as the primary focus in his resignation address, yet the subject of his alleged mishandling of state nursing home and subsequent alleged obscuring of associated data is also a part of the impeachment inquiry.
If Cuomo were impeached, he would be barred from running for office in the state again. The move would also strip him of an annual pension entitled to former governors that the Empire Center, an Albany, New York–based think tank, estimates would total $50,000 a year.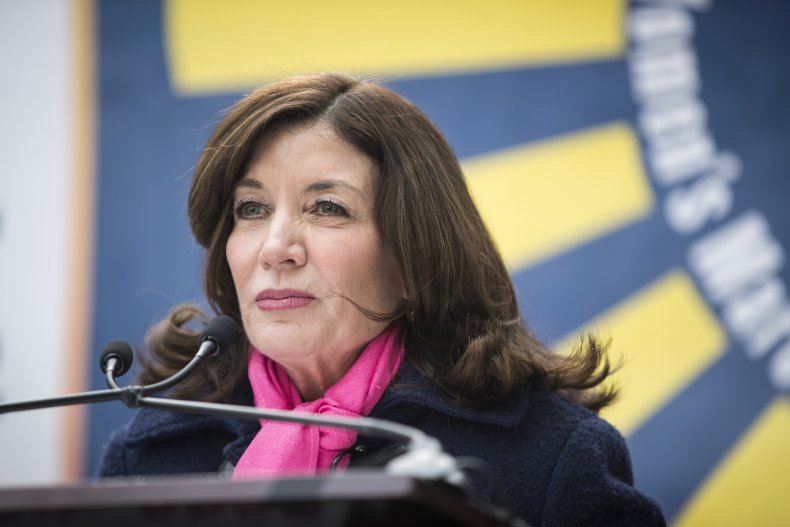 Upon the August 24 date, New York Lieutenant Governor Kathy Hochul, an upstate native, will take office, becoming the state's first female governor. In a public statement, Hochul has called Cuomo's behavior "repulsive and unlawful," adding that she believes the women cited in James' report. In regard to Cuomo's case, she has said "no one is above the law," yet as of now, it remains unclear on where she stands on post-resignation impeachment.
In his resignation address, Cuomo emphasized his innocence, saying he was stepping down to allow state politics to better function.
"My lawyers, as you just heard from Rita Glavin, have reviewed the report over the past several days and have already raised serious issues and flaws that should concern all New Yorkers because when there is a bias or a lack of fairness in the justice system," he said. "Government really needs to function today. Government needs to perform. It is a matter of life and death—government operations, and wasting energy on distractions is the last thing that state government should be doing. And I can not be the cause of that."