NY Medical Provider Says It's Cooperating Amid Accusations of Illegal COVID Vaccine Distribution
New York state officials are investigating one medical provider's possible mishandling of COVID-19 vaccine distribution.
ParCare Community Health Network, a New York-based group of treatment centers that offer primary care alongside a range of additional services, became the focus of a criminal inquiry after reports raised questions about its vaccine acquisition and administration procedures. New York State Police is leading the investigation, with assistance from authorities at the Department of Health.
ParCare voiced its intentions to "actively cooperate" with the state in a message shared to Twitter on Sunday morning.
"During these unprecedented times, we have striven to provide critical healthcare services and administer COVID-19 vaccinations to those qualified to receive them under the New York Sate Department of Health's guidelines...which includes frontline healthcare workers and first responders," the medical center wrote in Sunday's tweet. "As we actively cooperate with the New York State Department of Health on this matter, we will continue to perform top-quality healthcare services to help New York come out of this pandemic."
A spokesperson for ParCare Community Health Network declined to provide additional comments when Newsweek reached out later Sunday morning. The spokesperson cited ParCare's public statement and noted that the state's investigation is ongoing.
Dr. Howard Zucker, New York's health commissioner, released details about the allegations against ParCare on Saturday, and confirmed his department's involvement in the inquiry. In a statement shared to the official website operated by Governor Andrew Cuomo's office, Zucker said the decision to launch an investigation followed reports that ParCare clinics "may have fraudulently obtained" immunizations to protect against COVID-19 and unlawfully distributed them to facilities across New York.
Members of the general public allegedly received those vaccines, according to the health commissioner, despite New York's distribution strategy stipulating that individuals belonging to specific high-risk groups receive the first doses.
Similar to most U.S. states' early vaccine distribution plans, New York began to administer approved COVID-19 immunizations to frontline health care workers, long-term care facility residents, and long-term care facility staff.
"We take this very seriously and DOH will be assisting State Police in a criminal investigation into this matter," Zucker said in Saturday's statement regarding the accusations against ParCare. "Anyone found to have knowingly participated in this scheme will be held accountable to the fullest extent of the law."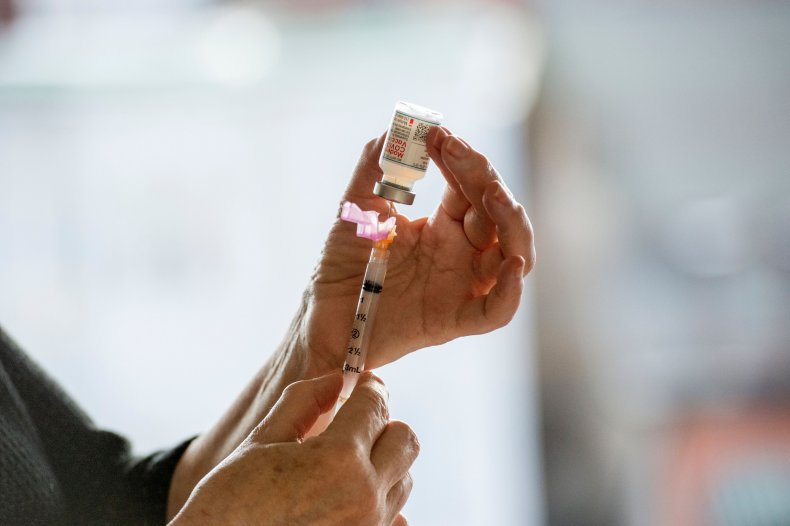 The government began to dispense shipments of Pfizer and BioNTech's approved vaccine candidate to states several weeks ago, after the immunization candidate received its emergency use authorization from the U.S. Food and Drug Administration. A second vaccine candidate, developed by Moderna in partnership with the National Institutes of Health, was shipped soon after, following its subsequent approval for emergency use.
Federal guidelines issued by the Centers for Disease Control and Prevention (CDC) recommended that states distribute preliminary vaccine doses to health care workers who risk exposure to COVID-19, as well as residents of long-term care facilities.
Newsweek reached out to the New York State Department of Health for further comment, but did not receive a reply in time for publication.