NYC Corrections Officers to Work 12-Hour Shifts as 24 Percent Unvaccinated Before Deadline
Employees of the New York City Department of Corrections (DOC) are moving to 12-hour shifts ahead of a COVID-19 vaccine mandate deadline on Tuesday.
The mandate for DOC personnel is 5 p.m. Tuesday on an executive order signed by Mayor Bill de Blasio. The DOC announced longer shifts are a move to ensure there will be enough staff available.
"The officers coming to work every day have gone above and beyond to support their city," DOC Commissioner Vincent Schiraldi said in a written statement. "While we hope every member of service understands how important it is to be vaccinated, we also recognize that we must be prepared. This is a step that other city agencies took and it's one we felt was appropriate for us."
The vaccination rate for the department was 76 percent as of Monday, meaning around 2,000 workers have yet to comply with the mandate.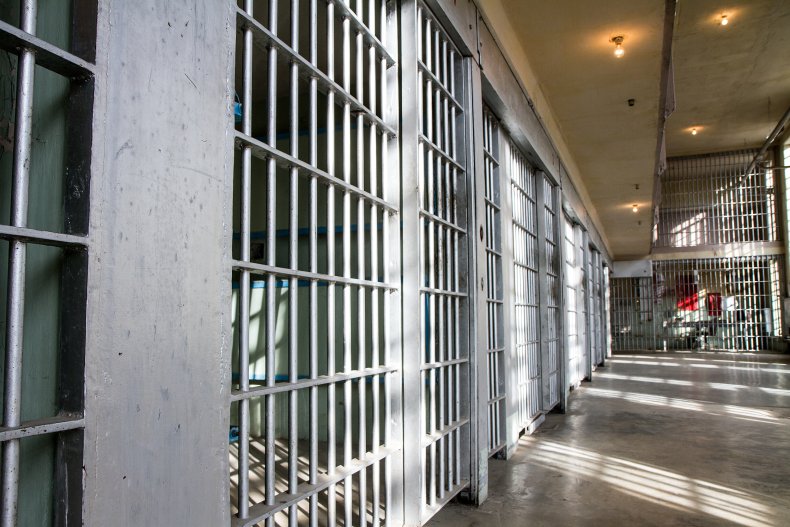 The department's statement said the number of uniformed DOC staff who have been vaccinated has increased dramatically from the 46 percent of vaccinated workers when the mandate for city workers was first announced in October.
Though most city workers faced an earlier deadline to comply with the vaccine mandate, the DOC was given an extended deadline as the department has been suffering from a crisis of staffing shortages.
In order to get the word out about the mandate, the DOC took several initiatives. These included holding town halls, distributing robocalls and giving a $500 vaccination incentive for uniformed staff.
The new shift order is effective immediately, and the shifts will mostly be divided into two tours, according to the DOC statement. One shift will be from 6 a.m. to 6 p.m., while the other will cover the hours from 6 p.m. through 6 a.m. The department noted there will be some split shifts in order to cover staffing needs.
DOC staff members without a pending reasonable accommodation request or who do not show proof of receiving the first COVID vaccine dose by November 30 will be placed on unpaid leave after the deadline. Beginning on December 1, officers on unpaid leave will not receive a paycheck until they show proof of vaccination. They also must surrender their firearms, vests and shields. In addition, they will not be eligible for holiday pay and a uniform allowance.
Other city agencies saw a spike in vaccinations immediately leading up to mandate deadlines. In the days before the more comprehensive mandate deadline for city agencies on November 1, vaccination rates rose to 85 percent for the New York Police Department; 88 percent for Emergency Medical Services; 83 percent for the Sanitation Department; and 77 percent for firefighters.
After the November 1 deadline passed, around 9,000 city workers were placed on unpaid leave after failing to get immunized. An additional 12,000 unvaccinated workers were continuing to get paid after the deadline because officials were assessing their claims for medical or religious exemptions.