NYC Ebola Doctor on Being Labeled a Fraud, Hipster and Hero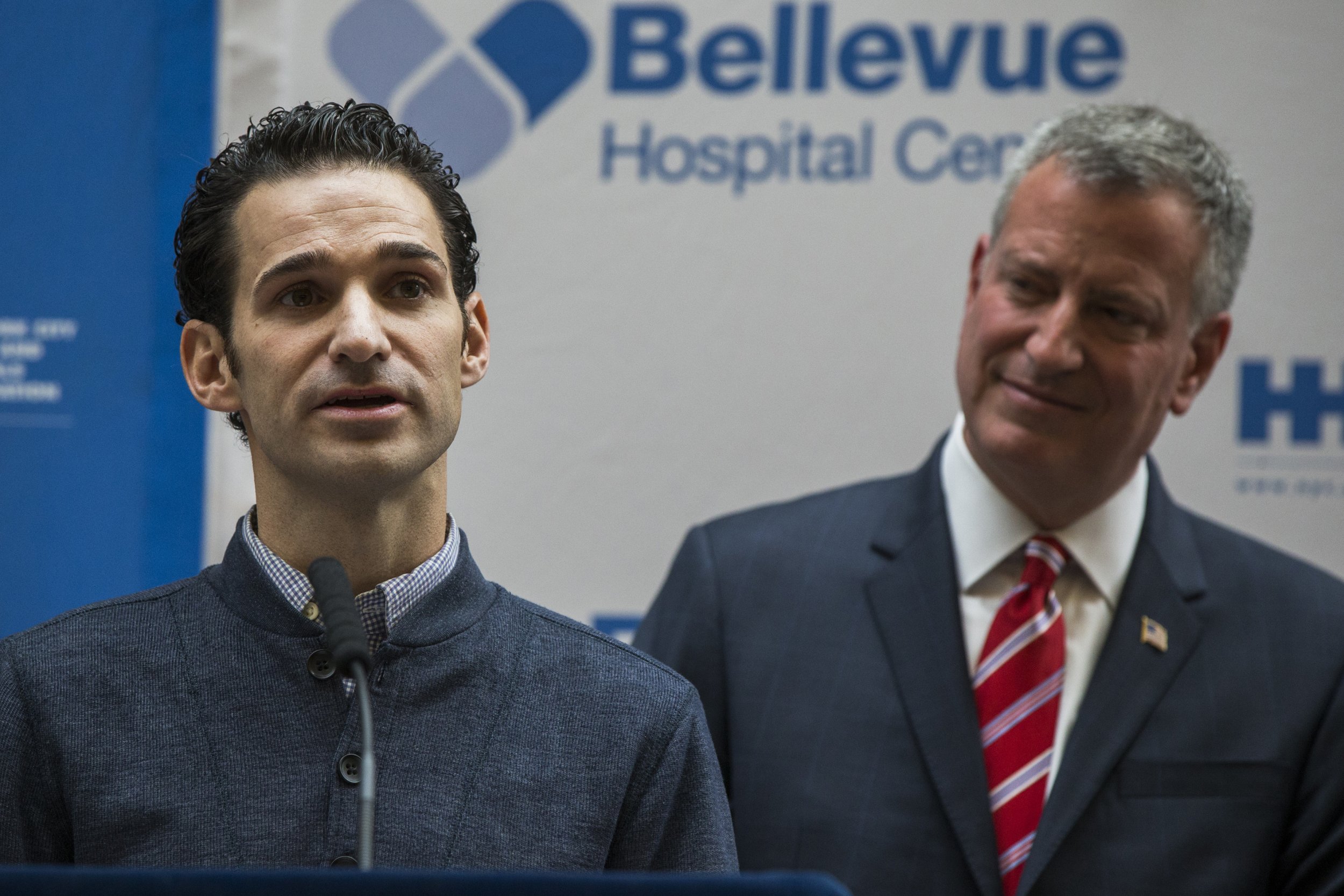 Dr. Craig Spencer, the New York doctor who was diagnosed with Ebola last November, has written an essay detailing his vilification by the media upon his return from Guinea, where he was helping treat Ebola patients, to the U.S.
In the essay, published on Wednesday in the New England Journal of Medicine, Spencer describes his surprise at being admitted to Bellevue Hospital as the first Ebola patient in New York City despite rigorously ensuring that he wasn't at any risk for developing the illness. A journal Spencer kept while treating patients at an Ebola treatment center run by Doctors Without Borders in Guéckédou, Guinea, showed neither a serious breach of protocol nor significant exposure to the disease.
Spencer was admitted to Bellevue Hospital and diagnosed with Ebola on October 23, a few days after he returned from Guinea. Before his diagnosis, Spencer knew something was wrong and on the morning of his hospitalization he was "relieved" to report his temperature was elevated after being constantly afraid that he had become infected and would go on infect others. He was discharged on November 11.
When Spencer returned to the U.S., he was required to observe a mandatory 21-day self-monitoring process for every traveler entering the U.S. from Ebola-stricken countries. Ebola patients are not contagious until they start showing symptoms of the disease.
"Though I didn't know it then—I had no television and was too weak to read the news—during the first few days of my hospitalization, I was being vilified in the media even as my liver was failing and my fiancée was quarantined in our apartment," writes Spencer, a doctor at the Columbia University Medical Center in New York City.
Spencer's activities before he was diagnosed with Ebola, including riding the subway and going bowling, were "widely reported and highly criticized." As a result, Spencer says he was given labels like "fraud" and "hipster." Later, he says he was referred to as a "hero."
While he says he understands the fear that swept through the country after a handful of American health care workers returned home with Ebola diagnoses, the media and politicians chose fearmongering over educating people about the disease, using headlines such as "Ebola: `The ISIS of Biological Agents?'" and "Nurses in safety gear got Ebola, why wouldn't you?"
"Little attention was devoted to the fact that the science of disease transmission and the experience in previous Ebola outbreaks suggested that it was nearly impossible for me to have transmitted the virus before I had a fever," he writes.
Spencer says he lost 20 pounds during his illness and some days struggled to keep even the smallest amount of food like a cup of fruit "down for less than an hour," but he says his illness was not unique.
"For months, we've heard how infected West Africans, running high fevers and too weak to move, were dying at the doorsteps of treatment centers," writes Spencer.
He also details his time at the Ebola treatment center in Guéckédou, Guinea, and says that while it was the most challenging place he'd ever worked, he looked forward to donning his personal protection equipment and caring for patients every day.
"I'd never felt so deeply that my decisions could have a measurable impact on other people's lives," writes Spencer.
Ebola continues to infect and kill people in the three worst-affected countries of Guinea, Liberia and Sierra Leone. The disease has infected 23,781 and killed 9,637, according to data from the World Health Organization (WHO). Despite indications that Ebola rates are declining in the three countries, new cases continue to spread, with many from "unknown chains of transmission," says WHO.