NYC Federal Officials Confiscate $48 Million from Silk Road Creator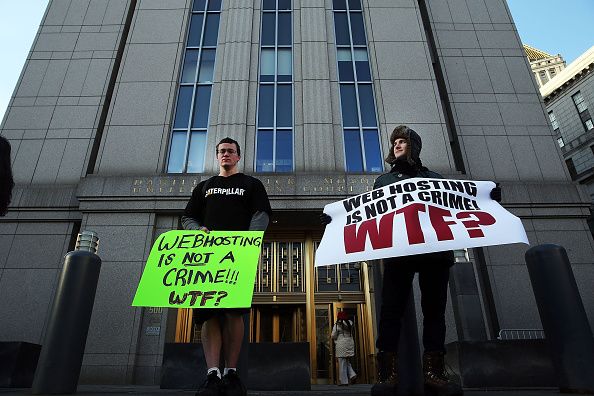 Manhattan federal prosecutors have seized $48 million from the deep web market mastermind, Robert Ulbricht, on Friday.
Ulbricht, who is currently serving a life sentence for the illegal marketplace, Silk Road, gave up his right to the money recently when he "withdrew his claim" officials said, citing an order from Judge Katherine Forrest, the New York Post reports.
Federal officials found 144,336 bitcoins on his laptop before Ulbricht contested his rights to the money.
Earlier this year, Ulbricht lost his appeal of a 2015 conviction, where he will serve a life sentence in prison on money laundering and drug trafficking charges.
When the website was shut down by authorities in 2013, there were 1.5 million purchases made over the course of three years. It was not the first anonymous, online black market, but its incorporation of bitcoin into the illegal operation helped the business skyrocket.
Ulbricht argued that Silk Road, also known as the Amazon of the dark web, reduced drug crimes, violence, overdoses, and other negative outcomes involved with drug trafficking.
When he was arrested in a San Francisco library back in 2013, the evidence found came from an open laptop he was using. During his trial, Ulbricht argued that the district court that convicted him violated the Fourth Amendment.
The appeals court ruled they had a search warrant for Ulbricht's laptop, as well as his Facebook and Google accounts, and did not violate the Fourth Amendment.
Prosecutors sent the judge a 16-page letter before Ulbricht was sentenced, asking that he should serve a longer sentence than the mandatory minimum of 20 years in order to deter others.
"Ulbricht's conviction is the first of its kind, and his sentencing is being closely watched," the letter reads. "The Court thus has an opportunity to send a clear message to anyone tempted to follow his example that the operation of these illegal enterprises comes with severe consequences."
Ulbricht also submitted his own letter to the judge, pleading for mercy from the court and said his intentions for the website were not to hurt any individual who used it.
"I created Silk Road because…I believed at the time that people should have the right to buy and sell whatever they wanted as long as they weren't hurting anyone else," he wrote. "I've learned from Silk Road that when you give people freedom, you don't know what they'll do with it.… Silk Road turned out to be a very naive and costly idea that I deeply regret."